No-Tech-Tuesday Challenge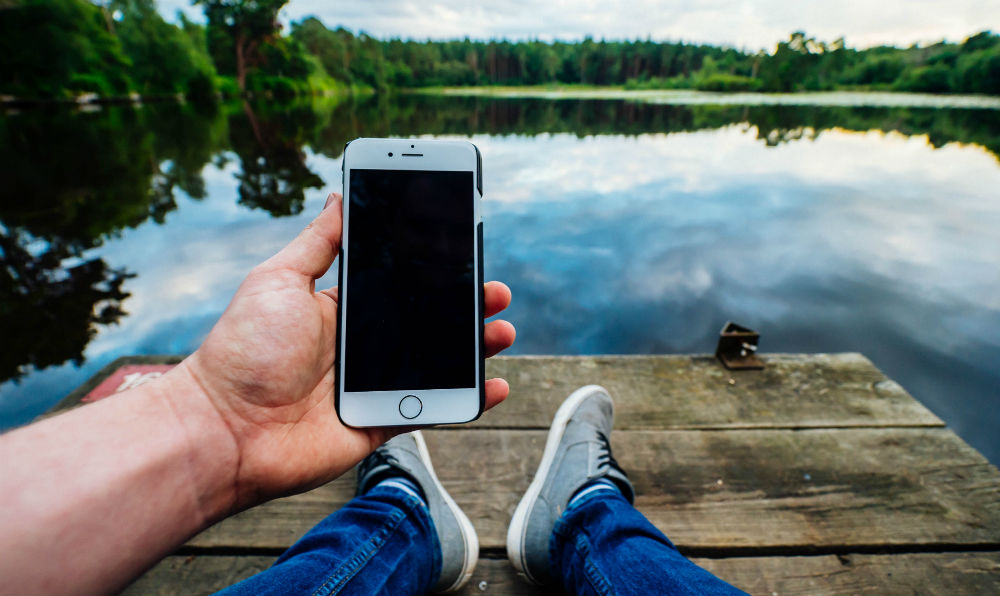 The No-Tech-Tuesday Summer Challenge
At this year's 7-8th grade Valediction, I challenged the 7th and 8th grade students to commit to NO screen time of any kind for each of the 11 Tuesdays this summer break. That started this week (Tuesday 6/13/17). With each No-Tech-Tuesday, students will experience life without the ever-present screen so integral to our modern life. To participate, please use the sign-up button!
Many students have told me that they intend to meet this Challenge, and parents have also expressed their support. I will participate in this Challenge as well. It is also great that students outside of the grades eligible for my $100 Challenge are participating in No-Tech-Tuesdays anyway, perhaps with their parents offering them $100.
All of us at Latin are excited to see how many students take the challenge, what they will do on Tuesdays, what is difficult or surprising to each student. We will follow up in the fall to hear how students do, so please encourage your children (and yourselves) to keep track of their experiences over the summer and at the start of the school year. One idea for what to do on those tech-free days is for students to write down what they are doing, thinking, or experiencing to share with all of us later.
Diana Smith, Principal
Student Sign Up
Please send us your name and grade if you are a Latin student and doing the challenge this summer.
Media Inquiries
Please contact Kate Cromwell at kcromwell@latinpcs.org or 202.223.1111 x129.
The Rules of the Challenge
Principal Smith will award $100 to all 8-9th grade students (enrolled at Latin for 2017-18) who achieve the conditions outlined below!
WHEN: from 12:00 am  to 11:59 pm each Tuesday from June 13 to August 22, 2017
WHAT: no screens, including but not limited to – computers, TV, movies (in theatre or on a device), Kindles, iPads, iPods, iPhones, other smart phones, video game consoles (Wii, Play Station, XBox, Nintendo Switch), hand-held video games (on your phone, iPod, Kindle, iPad, Apple Watch, Gameboy, Nintendo DS, Atari, PSVita, etc.), and any others we have not named but that are out there and in use – this list is a sampling, not a definitive list. Bottom line: no screens!
SIGN UP: Use the button to tell me that you are accepting my challenge.
WHY: The idea is for you to discipline yourself. It is like fasting (no food or drink for a period of time) in order to feel and understand what happens to your life when you go without. Live without the screens for a day a week and see what happens.
HOW: Stay off screens for

each

Tuesday (24-hours) and make sure you have two adults who will attest that you did so. Their testimony must be in writing and delivered to me by August 24, 2017. Each student needs to assume responsibility for figuring out the challenges posed by not having access to screens for 24 hours. For example, if you have Latin summer school and a video is assigned in class Tuesday for the next day, a student could wake up early to watch that video. If your friends invite you to the movies on Tuesday, you need to take a rain check.
EXCEPTIONS: Our students may use their phones ONLY for calling or receiving calls from their parents/guardians. Call a friend instead to chat? Nope, that knocks you out. Take a picture on your phone? Nope. That is not allowed either. Simply put, no screens.
PROVE IT: At the end of the summer, no later than August 24, 2017, have two adults each send a letter to me confirming that they know, with certainty, that you had no screen time on any of the 11 summer Tuesdays.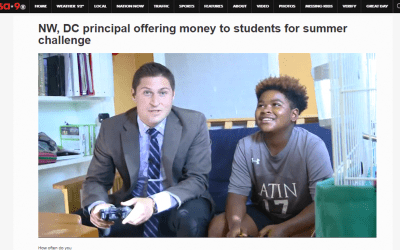 NW DC principal offering money to students for summer challenge Evan Koslof, June 20, 2017 See the McFagion family, including Kofi, explain why they are taking on the No-Tech Tuesday...
read more