SCHOOL NEWS
Read about what is happening on campus with our faculty and students.
Junior Luca Camponovo's documentary "BeBop's Blare: How Modern Jazz Communicated the Protest of Black Americans in the Middle of the 20th Century" was chosen by the National Museum of African American History and Culture to participate in the 2021 documentary showcase presented by National History Day. Luca is also a member of the school Jazz Band. He developed his documentary through an elective course called "Real World History" through the Center for Inspired Teaching.
Latin in the news
View the coverage of Latin in the media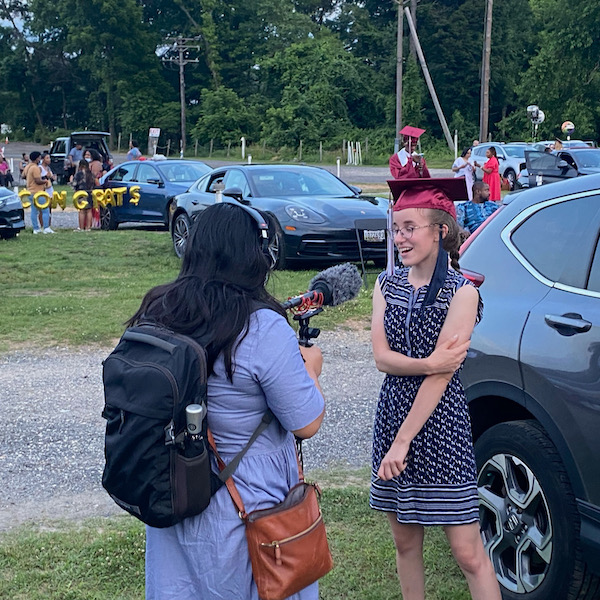 High School Graduations Brought Joy This Year, Even If They Weren't Back To Normal June 26, 20217:00 AM ET Heard on Morning Edition Latin's 2021 graduation was one of three ceremonies featured in this national round-up. You can read or listen to the full story on the...
read more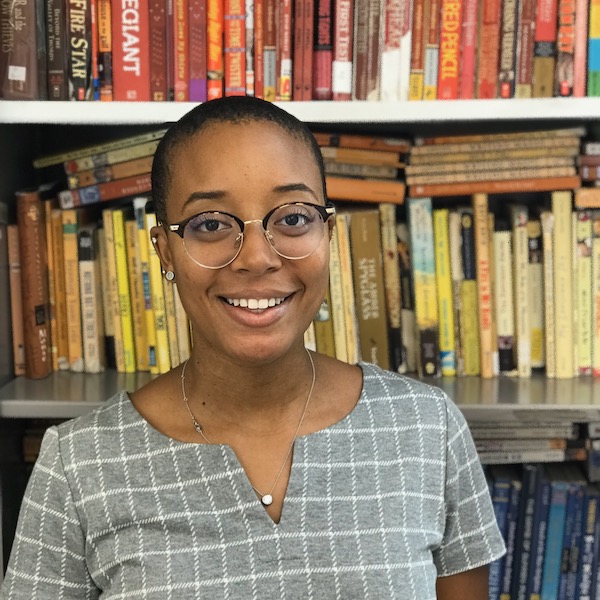 We are delighted to announce that Sarai Reed will transition to the Assistant Director of the Middle School, taking on this leadership position as our current Assistant Director, Janelle Bradley, moves to serve as the Director of the Middle School. Ms. Reed, who has...
read more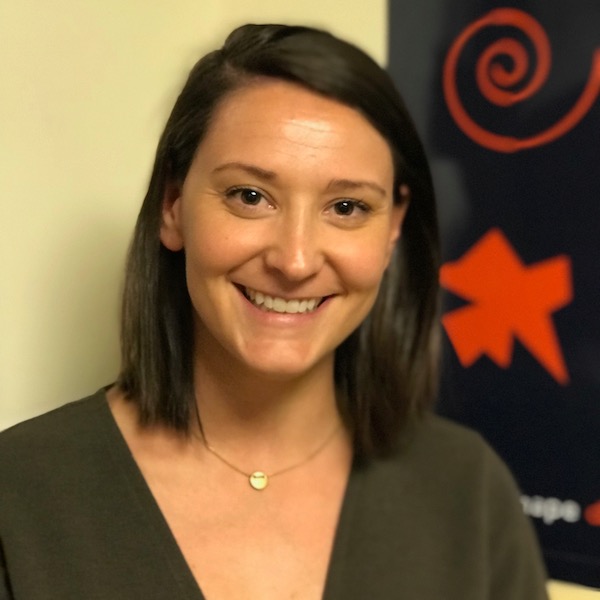 We are delighted to announce that Meg Kovach will serve next year as the Assistant Director of the Upper School. Working with Director of the Upper School Kara Brady, Ms. Kovach will build on her work as the 9th Grade Lead and work with all Upper School grades...
read more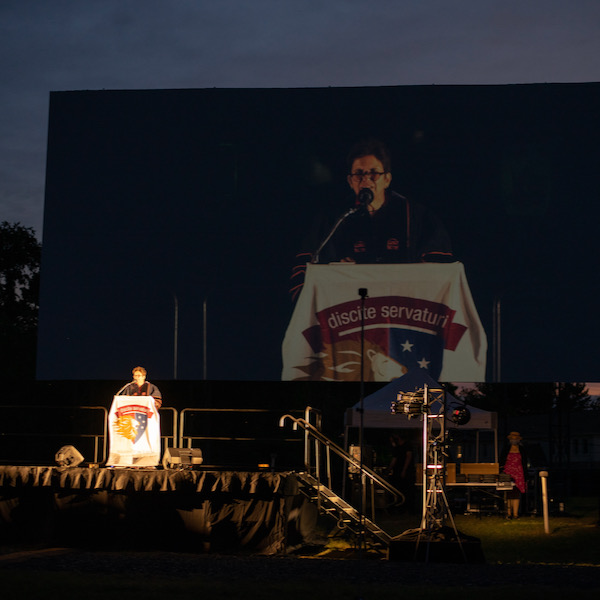 by Debbie Truong April 8, 2021 Schools and universities may plan for in-person graduation ceremonies this spring as long as attendance sizes are limited and physical distancing is observed, Mayor Muriel Bowser said Thursday. For outdoor ceremonies, pre-K to grade 12...
read more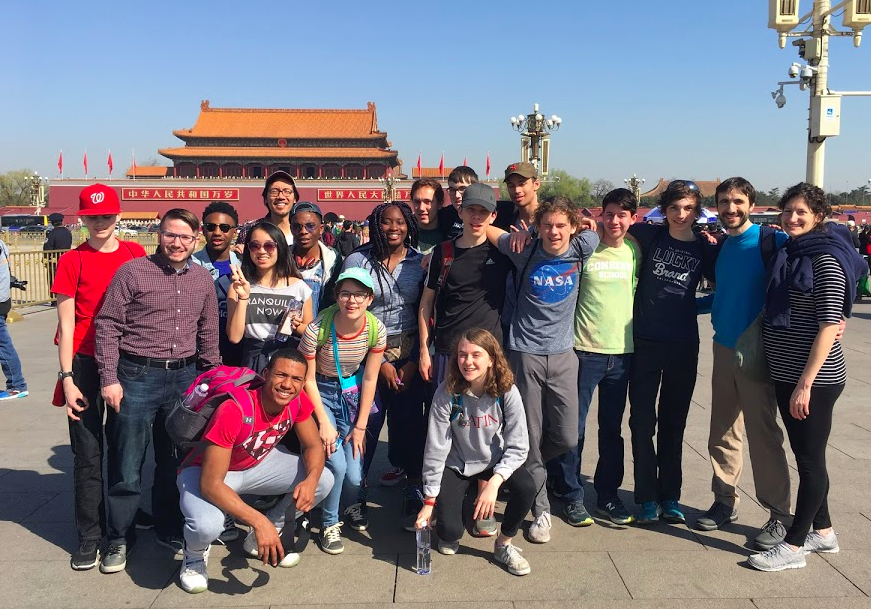 The 'Red Scare' in Washington Wednesday, 09 Sep 2020 6:00 AM MYT By CHEN WEIHUA THE "Red Scare" seems to be spreading fast in the United States after US President Donald Trump said last month that if he is not re-elected in November,"you're going to have to learn to...
read more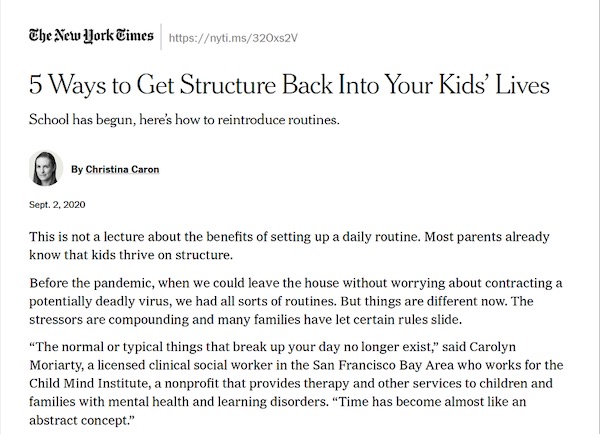 5 Ways to Get Structure Back Into Your Kids' Lives School has begun, here's how to reintroduce routines. By Christina Caron Sept. 2, 2020 This is not a lecture about the benefits of setting up a daily routine. Most parents already know that kids thrive on structure....
read more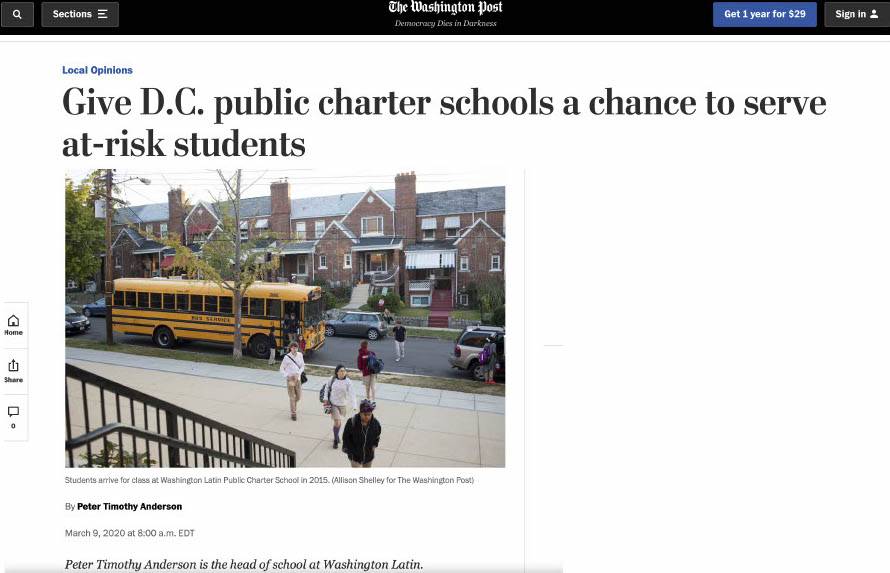 By Peter Timothy Anderson  March 9, 2020 at 8:00 a.m. EDT Peter Timothy Anderson is the head of school at Washington Latin. Picture this: Three students stand near the fence to see a game being played on the other side. One student is tall and easily...
read more