SCHOOL NEWS
Read about what is happening on campus with our faculty and students.
For the first upper school assembly of the year, students and teachers spoke on the topic of "Coming Home." The Latin Jazz Band performed "Any Moment Now," By Scott Ninmer, and senior Owen Fox-Whelpton performed "My Hometown" by Bruce Springsteen. Latin and Science teacher Ms. Dorsey spoke about her return to Latin as a full-time fifth grade teacher this year after several years of teaching sixth grade Latin and two years of working as a long-term substitute. She thanked the teachers and students, noting "You all have taught me to be patient and more understanding. You all have taught me to love over 1000 different personalities . You all have exposed me to all these unique differences and that's why I'm still here." Teachers delivered various merit awards to students, and former Latin student and current Latin teacher Mr. Starnes spoke about returning to work at his alma mater. Senior MK Wilson wrote a poem called "Baseball." and Mr. Anderson reflected on how Washington Latin has become his home. 
Legenda – Weekly Blog
Read our weekly letter from Head of School, Peter Anderson
When Bill Clausen started teaching Greek I in the fall of 2015, he and Dr. Smith felt that adding a second classical language was the logical next step for our school. Mr. Clausen, who joined Washington Latin in our second year, teaches Latin and humanities courses,...
read more
The fact that the experiences of all people are not always celebrated or even recognized led to the establishment of Black History Month. Last week I tried to argue that American history needs to account for the people and stories of all America, not just those in...
read more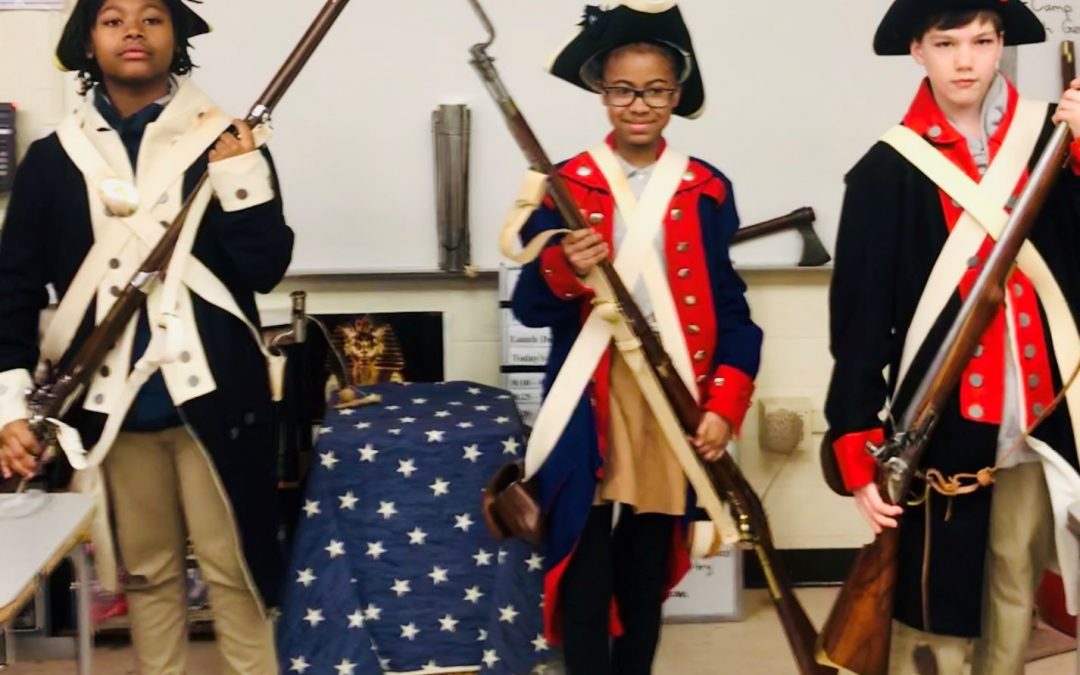 Later this year, the country remembers 400 years since the first Africans were forcibly brought to this country. In August of 1619, a Dutch frigate landed in Point Comfort (site of modern-day Hampton, VA) with a cargo of "20 and odd Negros," originally from...
read more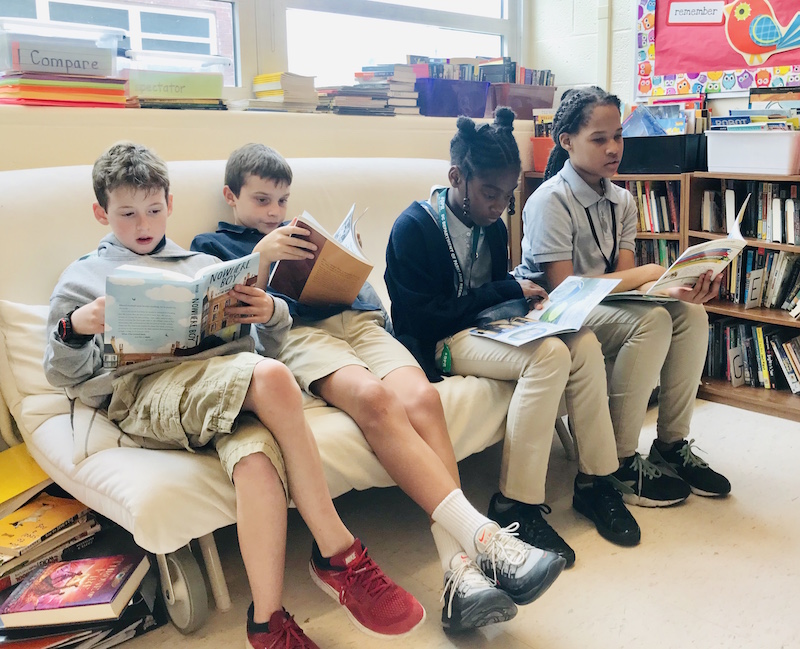 For Washington Latin teachers, a commitment to reading is not limited to the books we assign in class. For many years we have assigned books for our whole faculty to read over the summer. And often groups of teachers will decide to form book clubs.  This year we are...
read more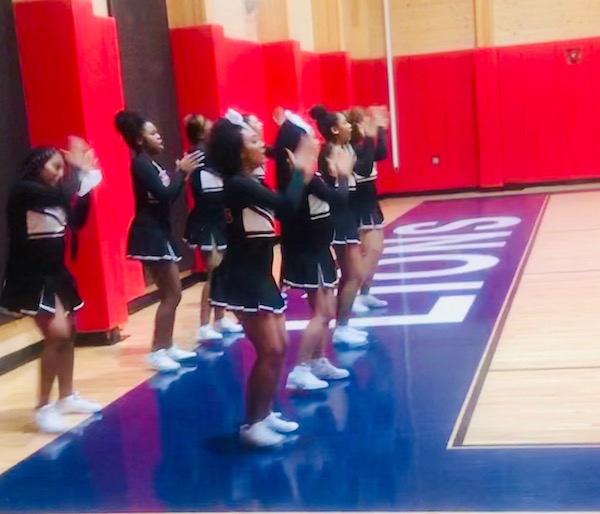 At Washington Latin, we have always valued athletics as central to our approach to learning and developing young adults. As part of the classical tradition, the challenges of physical strength and endurance were highly valued, and part of leading a balanced life. Like...
read more
Latin in the news
View the coverage of Latin in the media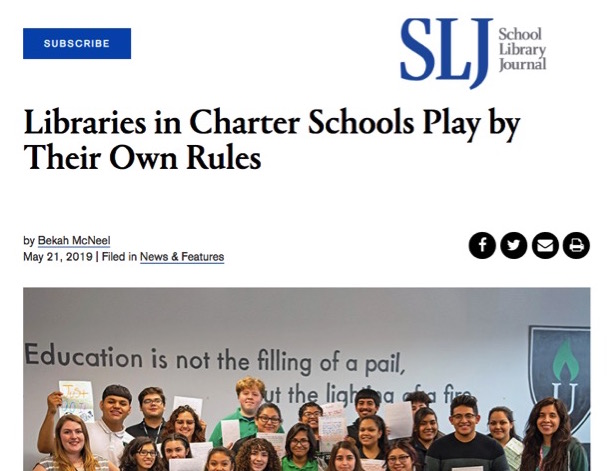 School Library Journal by Bekah McNeel May 21, 2019 | Filed in News & Features Intensive literacy training and discipline saturate all 49 IDEA school campuses in Texas and Louisiana, including the libraries. While the IDEA libraries feel consistent with the rest...
read more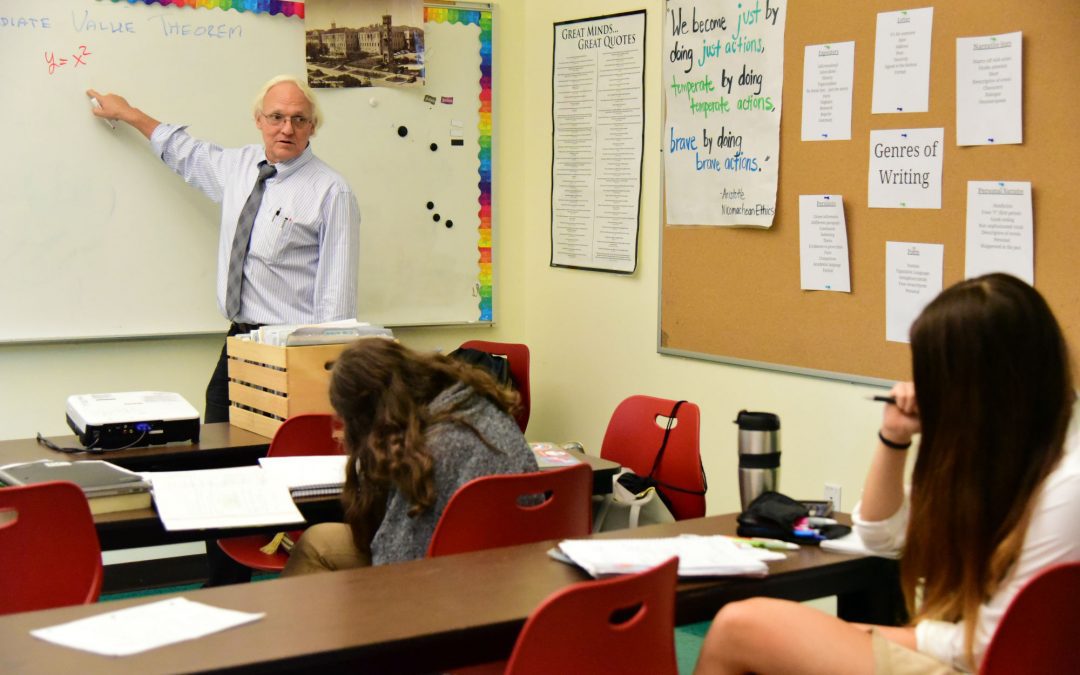 Middle School parents attended Back to School Night on Thursday.  Teachers presented an overview of the curriculum, complete with discussions about the essential questions that govern each class. Back to School Night is a great chance to learn about what happens...
read more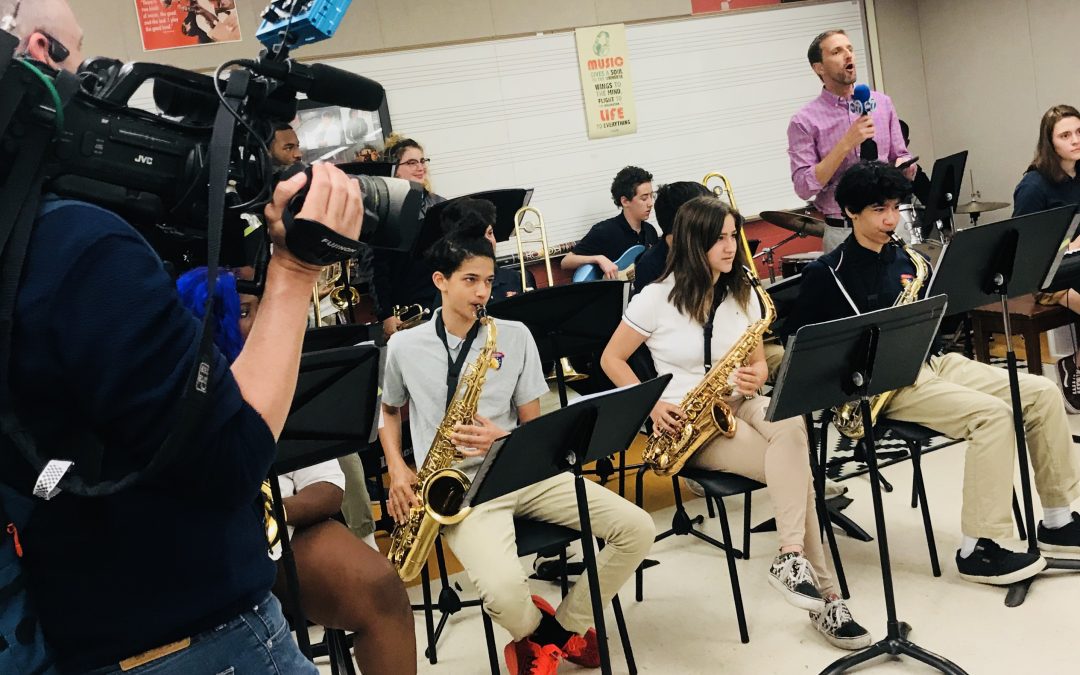 Reporter Kidd O'Shea dropped by to appreciate our teachers on Thursday of Teacher Appreciation Week. He brought coffee and breakfast, we shared why we teach. A few early-rising students also shared what they love about teachers at Latin. Diana Smith also introduced...
read more
Senior Jonathan Benitez was featured as part of ABC7's Michelle Marsh's Inspire series over the winter break. Benitez is the recipient of a Beat the Odds scholarship from the Children's Defense Fund. You can watch the story below.
read more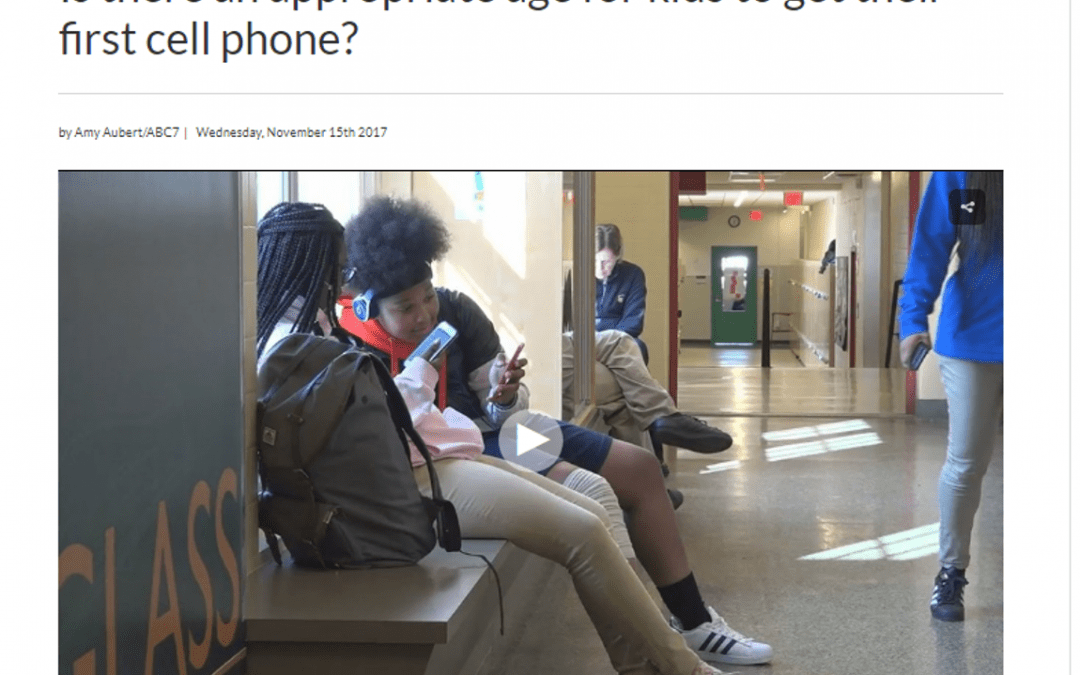 Is there an appropriate age for kids to get their first cell phone? by Amy Aubert/ABC7, Wednesday, November 15th 2017 WASHINGTON (ABC7) — "If I let them be on these devices all the time, they would be," said Diana Smith, Principal at the Washington Latin Public...
read more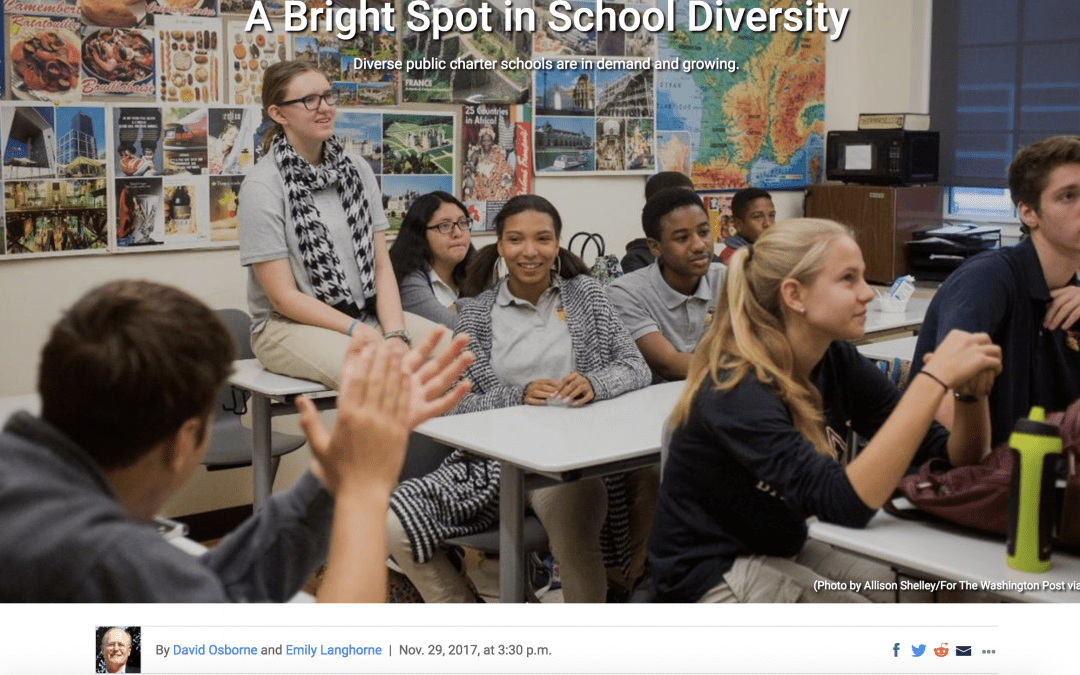 A Bright Spot in School Diversity Diverse public charter schools are in demand and growing. By David Osborne and Emily Langhorne | Nov. 29, 2017, at 3:30 p.m. The Albert Shanker Institute recently released a report that analyzed the negative effects of private schools...
read more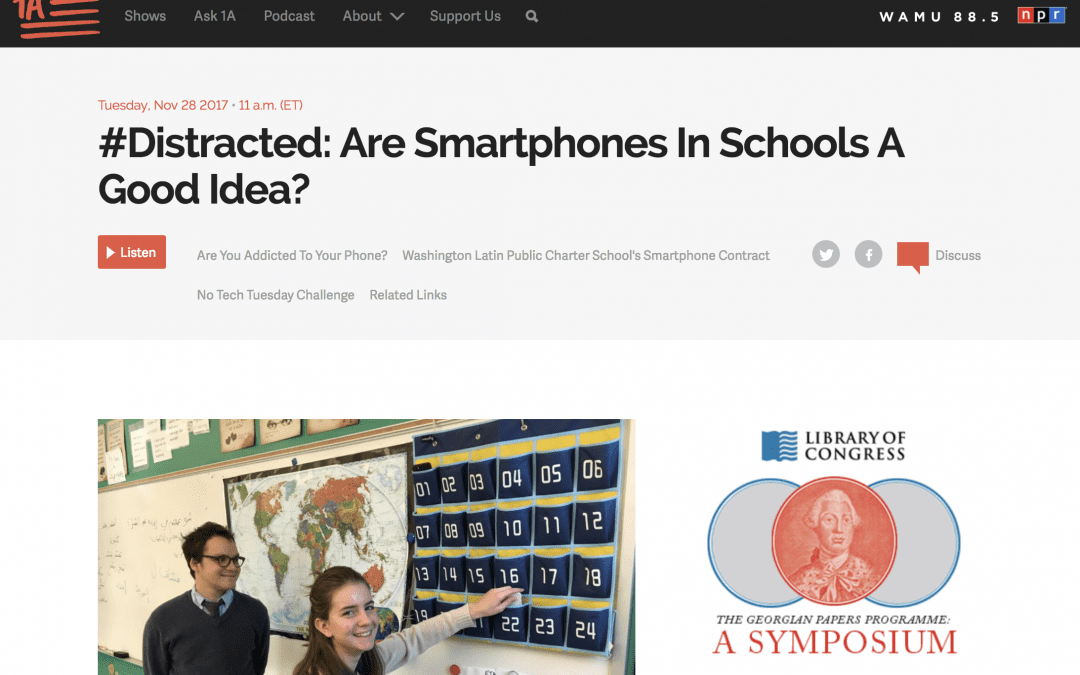 #Distracted: Are Smartphones In Schools A Good Idea? Tuesday, Nov 28 2017 • 11 a.m. (ET) Cellphones in the classroom were once considered little more than a distraction for students, but the devices have now become integrated into lessons. They can be great for...
read more