SCHOOL NEWS
Read about what is happening on campus with our faculty and students.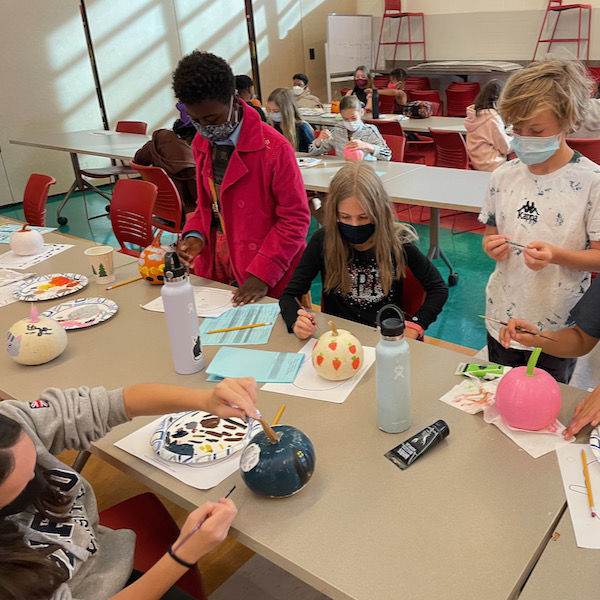 Students engaged in an active but relaxing Wellness Day on Wednesday. The half-day, which focused on exploring new skills, learning to handle stress, and enjoying the great outdoors featured activities like cooking, drawing, coloring, crafts, jigsaw puzzles, stand-up comedy, creative writing, newspaper reporting, hiking in Rock Creek Park, and Shenandoah National Park, playing with puppies, riding bikes, playing kickball, ultimate frisbee, and capture the flag, painting pumpkins, taking nature walks, taking photographs, drawing with chalk, making Chinese food. At the end of the day, students reflected on the chance to have a loose and positive day to engage with friends and relax with their teachers outside of the classroom. 
Latin in the news
View the coverage of Latin in the media
Who Should Provide Care For Students With COVID Symptoms In D.C. Schools? PART OF FULL COVERAGE OF CORONAVIRUS IN D.C. Debbie Truong SEP 16, 4:08 PM Martita Fleming keeps things running at Washington Latin Public Charter School. As director of operations, her job...
read more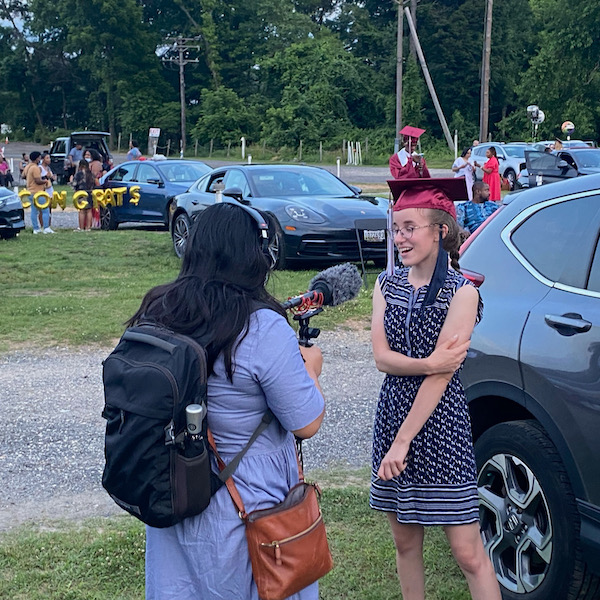 High School Graduations Brought Joy This Year, Even If They Weren't Back To Normal June 26, 20217:00 AM ET Heard on Morning Edition Latin's 2021 graduation was one of three ceremonies featured in this national round-up. You can read or listen to the full story on the...
read more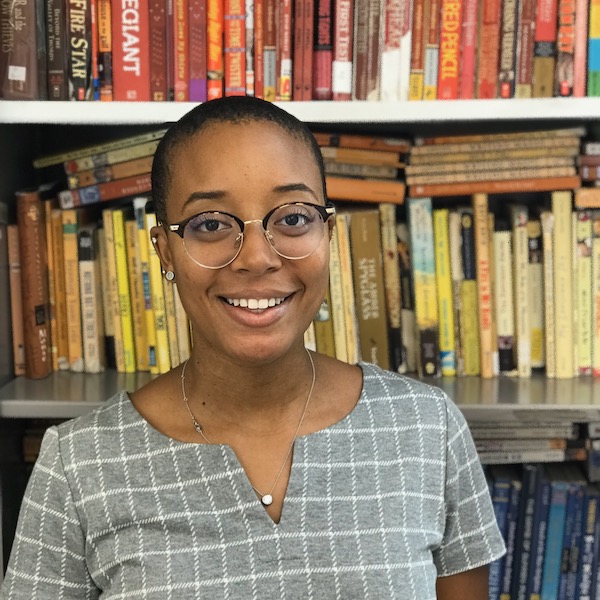 We are delighted to announce that Sarai Reed will transition to the Assistant Director of the Middle School, taking on this leadership position as our current Assistant Director, Janelle Bradley, moves to serve as the Director of the Middle School. Ms. Reed, who has...
read more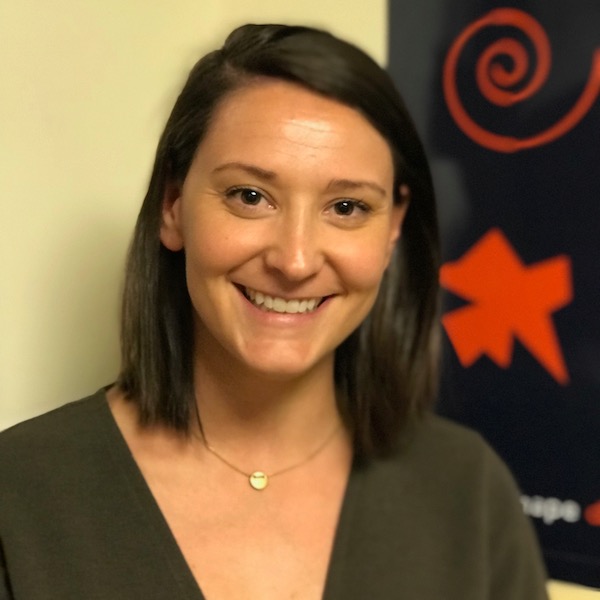 We are delighted to announce that Meg Kovach will serve next year as the Assistant Director of the Upper School. Working with Director of the Upper School Kara Brady, Ms. Kovach will build on her work as the 9th Grade Lead and work with all Upper School grades...
read more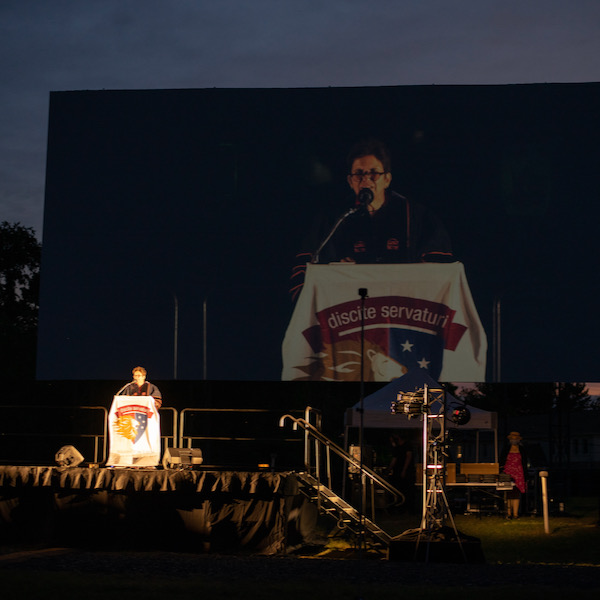 by Debbie Truong April 8, 2021 Schools and universities may plan for in-person graduation ceremonies this spring as long as attendance sizes are limited and physical distancing is observed, Mayor Muriel Bowser said Thursday. For outdoor ceremonies, pre-K to grade 12...
read more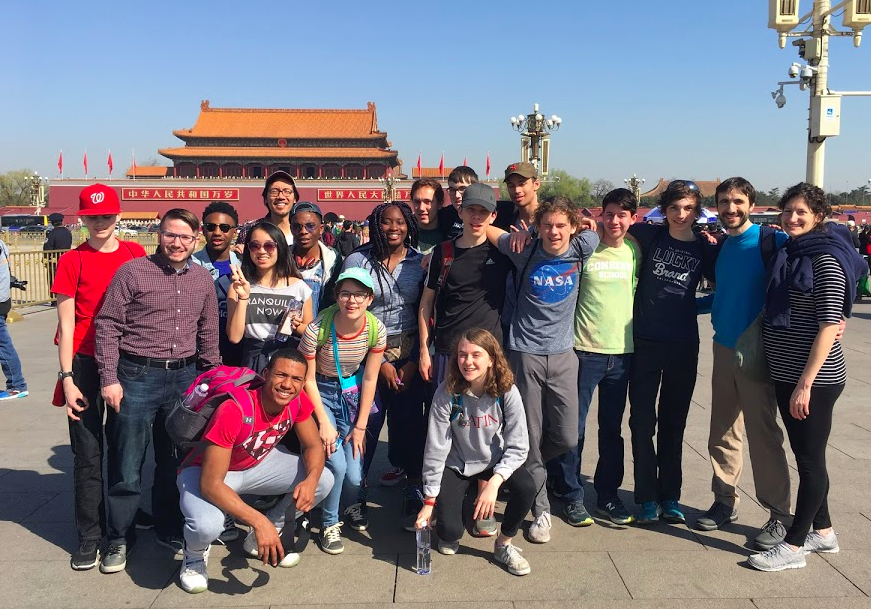 The 'Red Scare' in Washington Wednesday, 09 Sep 2020 6:00 AM MYT By CHEN WEIHUA THE "Red Scare" seems to be spreading fast in the United States after US President Donald Trump said last month that if he is not re-elected in November,"you're going to have to learn to...
read more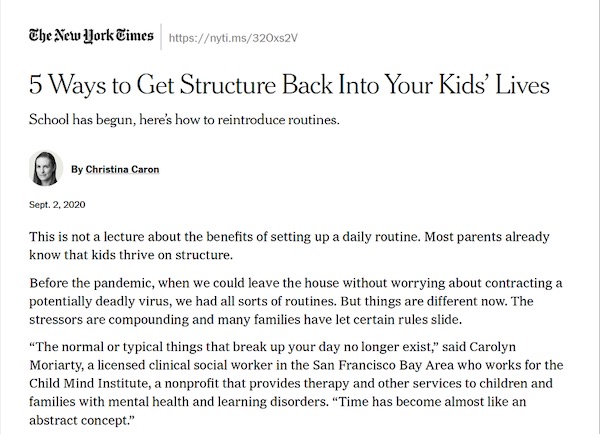 5 Ways to Get Structure Back Into Your Kids' Lives School has begun, here's how to reintroduce routines. By Christina Caron Sept. 2, 2020 This is not a lecture about the benefits of setting up a daily routine. Most parents already know that kids thrive on structure....
read more