SCHOOL NEWS
Read about what is happening on campus with our faculty and students.
The middle school science fair last Thursday allowed students to share their original research, as the fifth, sixth, and seventh graders showcased their experiments and the results. In fifth grade, Nora O'Donovan and Rina Saxon came in first with a study of the sugar content of soda, sports drinks and orange juice. Avis Weeden and Jesse Sweek came in second, with a study of the distance traveled by soccer balls filled with air and water. Finally, Gideon Chaffee and Christopher Amaya Camacho earned third place with their research about which liquid evaporates faster: water, milk, coke, or gatorade. The fifth graders, advised by science teacher Ms. Dorsey, completed their own tests of their hypotheses, recorded data, and displayed their results to outside judges. In sixth and seventh grade, students in Ms. Dobler and Ms. Hinkson's classes competed. First place was Preston Olander,  second place was Sam Wilkinson, third place was Kai Pfeuffer, fourth place was a tie between Sophia Showalter and Nina Harris and Nora Durcan. Fifth place went to seventh graders Summer Romney and Sophia Smith.
Latin in the news
View the coverage of Latin in the media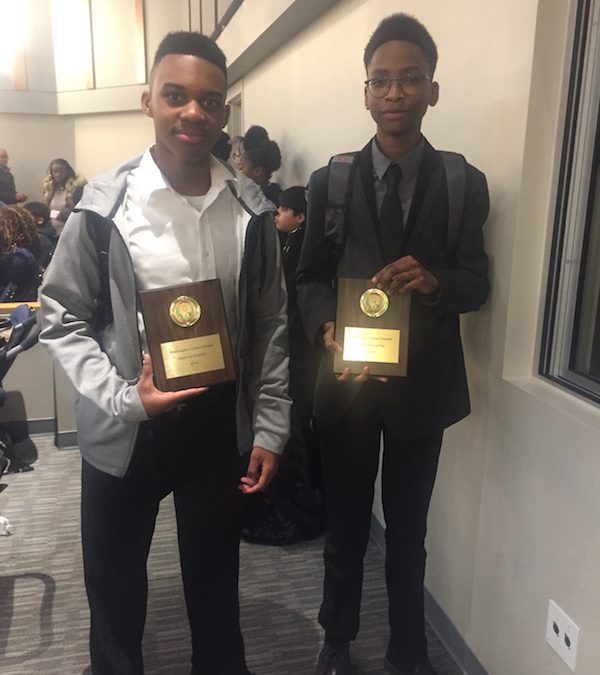 By Ian Prasad Philbrick Aug. 4, 2019 WASHINGTON — For the 20 Democratic candidates who tussled onstage in Detroit last week for their party's nomination, the debates were a chance to goose poll numbers, undercut rivals and wring donations from potential voters. For...
read more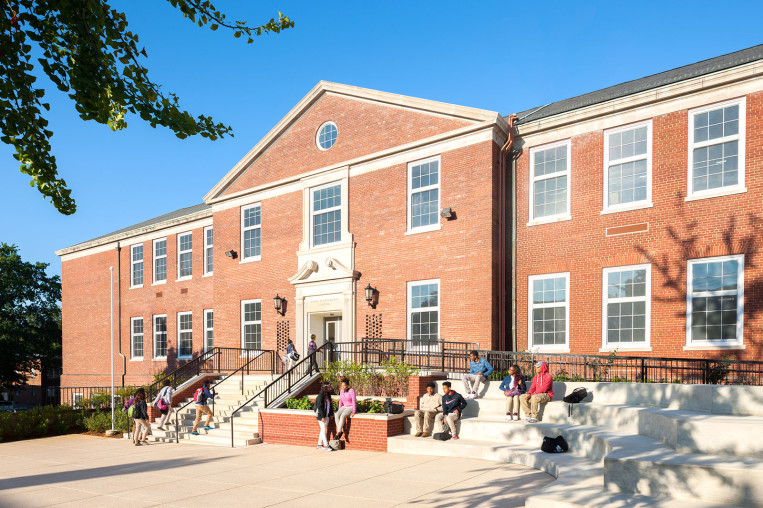 A top D.C. charter school educates few at-risk students. Should it be opening a second campus? Washington Latin Public Charter School in Brightwood Park educates a smaller percentage of children from disadvantaged families than that of almost any school in the...
read more
Por David Marín | Especial para El Tiempo Latino Wednesday, December 11, 2019 Si está en la búsqueda de una escuela en la que inscribir a sus hijos para que reciban educación gratuita y de calidad, le contamos que Washington Latin Public Charter tiene abiertas las...
read more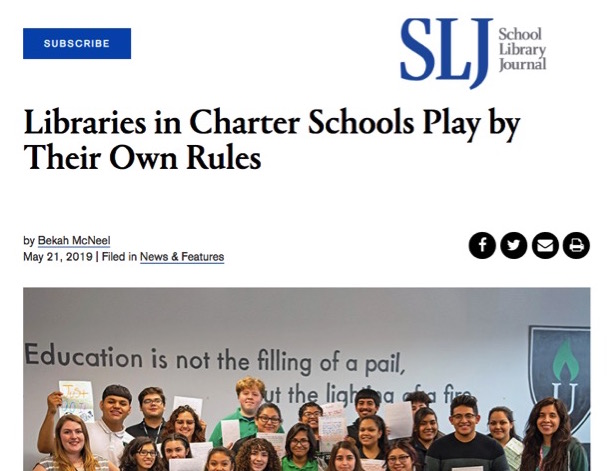 School Library Journal by Bekah McNeel May 21, 2019 | Filed in News & Features Intensive literacy training and discipline saturate all 49 IDEA school campuses in Texas and Louisiana, including the libraries. While the IDEA libraries feel consistent with the rest...
read more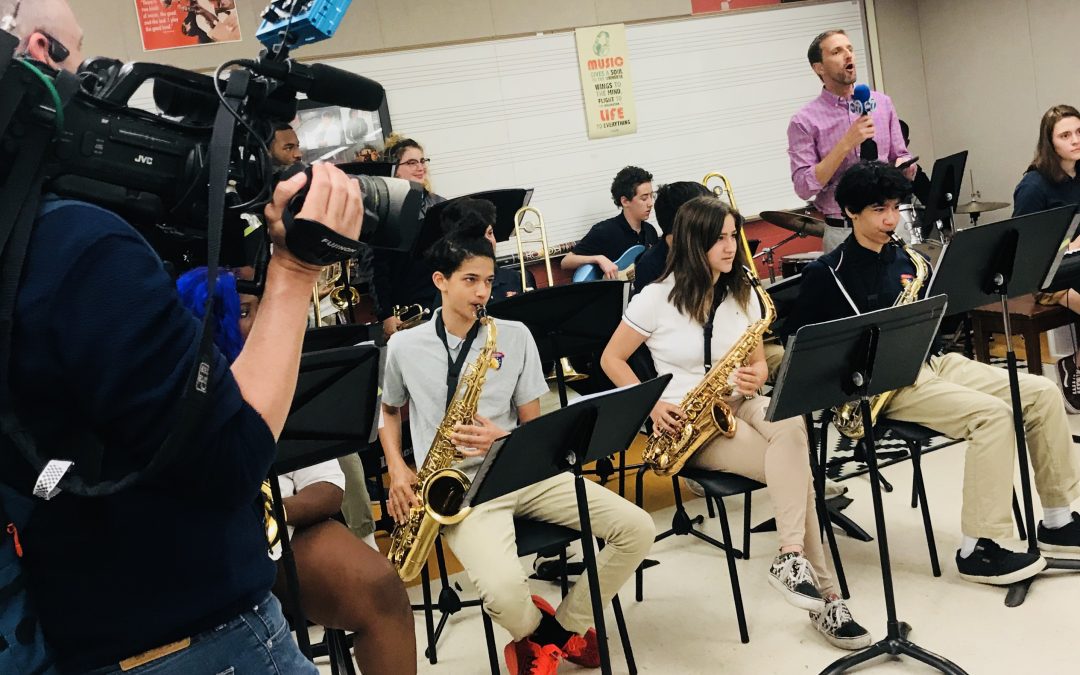 Reporter Kidd O'Shea dropped by to appreciate our teachers on Thursday of Teacher Appreciation Week. He brought coffee and breakfast, we shared why we teach. A few early-rising students also shared what they love about teachers at Latin. Diana Smith also introduced...
read more
Senior Jonathan Benitez was featured as part of ABC7's Michelle Marsh's Inspire series over the winter break. Benitez is the recipient of a Beat the Odds scholarship from the Children's Defense Fund. You can watch the story below.
read more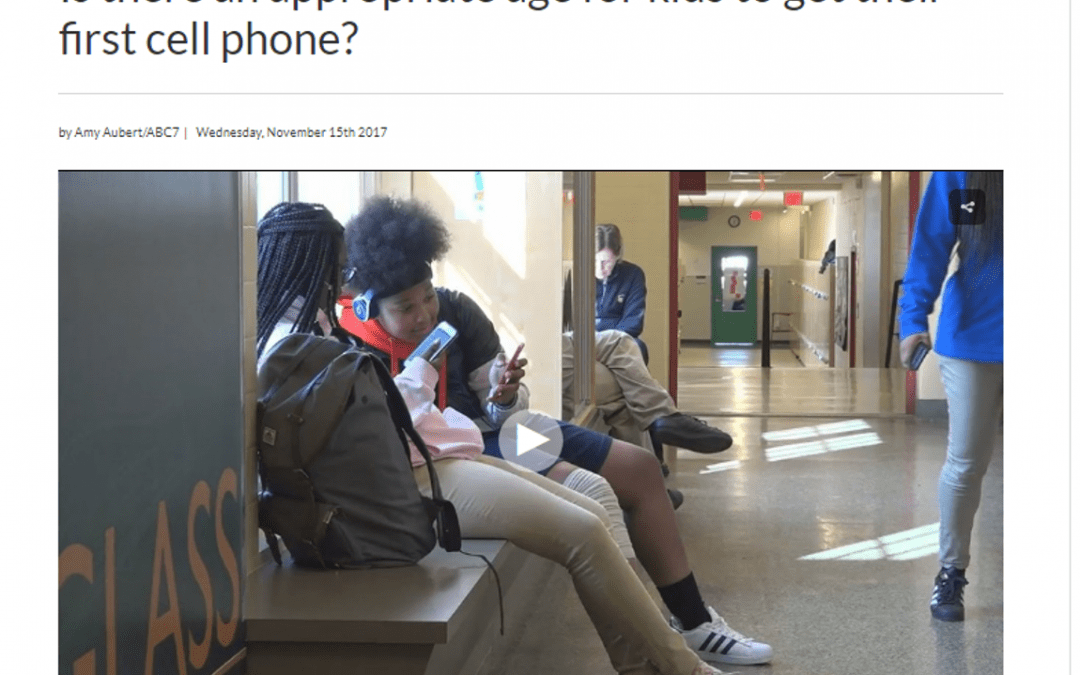 Is there an appropriate age for kids to get their first cell phone? by Amy Aubert/ABC7, Wednesday, November 15th 2017 WASHINGTON (ABC7) — "If I let them be on these devices all the time, they would be," said Diana Smith, Principal at the Washington Latin Public...
read more