SCHOOL NEWS
Read about what is happening on campus with our faculty and students.
Last Friday, the Government class participated in the DC Circuit Court Historical Society's mock court program, alongside students from H.D. Woodson, Maret, School Without Walls and McKinley Tech. Latin students from Mr. Liu's government class presented oral arguments before U.S. District Court Judge Ketanji Jackson. The Latin students created smart responses to tough questions on a hypothetical Fourth Amendment case. Judge Jackson named senior Luke Tewalt as the outstanding advocate for her courtroom. Students that participated included Nathanael Cooper, Arthayuga Briscoe, Daisy Hand, Shelby Ferncrombie, Jala Lee, Antonina Gomez, Sydney Weaver, Micah Gans, Luke Tewalt, Isaiah Stewart, Maren Cochran, Jia Fleming, Zoe Woods-Arthur, Benjamin Southworth and Mason Gray. Special thanks go to the outside volunteer attorneys from the Department of Justice and Goodwin Procter LLP, who helped our students prepare.
Latin in the news
View the coverage of Latin in the media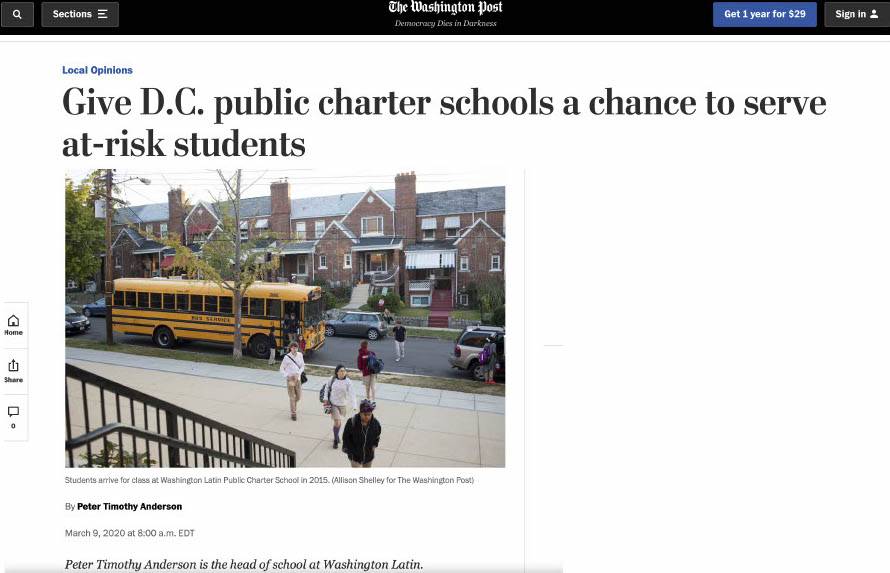 By Peter Timothy Anderson  March 9, 2020 at 8:00 a.m. EDT Peter Timothy Anderson is the head of school at Washington Latin. Picture this: Three students stand near the fence to see a game being played on the other side. One student is tall and easily...
read more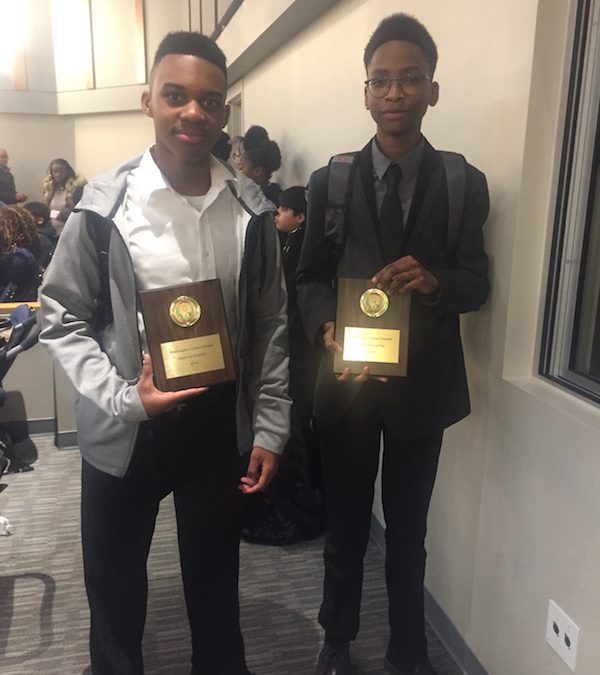 By Ian Prasad Philbrick Aug. 4, 2019 WASHINGTON — For the 20 Democratic candidates who tussled onstage in Detroit last week for their party's nomination, the debates were a chance to goose poll numbers, undercut rivals and wring donations from potential voters. For...
read more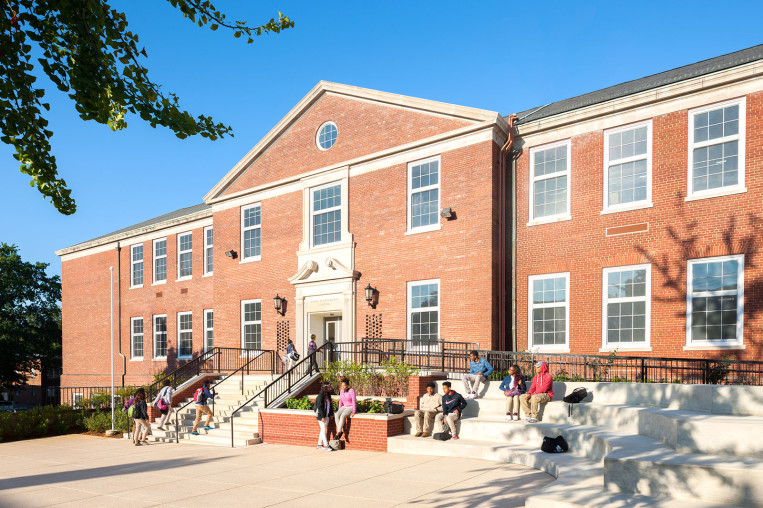 A top D.C. charter school educates few at-risk students. Should it be opening a second campus? Washington Latin Public Charter School in Brightwood Park educates a smaller percentage of children from disadvantaged families than that of almost any school in the...
read more
Por David Marín | Especial para El Tiempo Latino Wednesday, December 11, 2019 Si está en la búsqueda de una escuela en la que inscribir a sus hijos para que reciban educación gratuita y de calidad, le contamos que Washington Latin Public Charter tiene abiertas las...
read more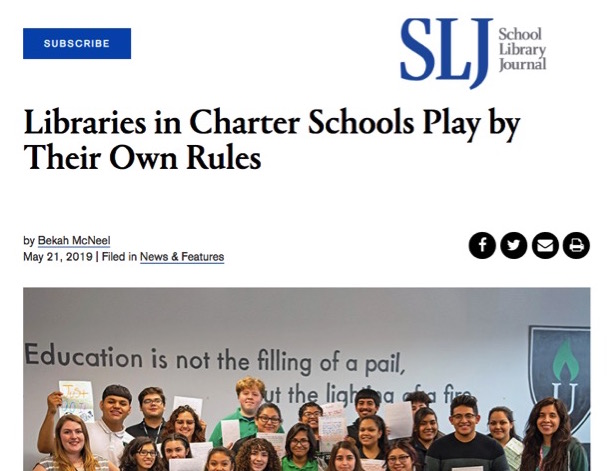 School Library Journal by Bekah McNeel May 21, 2019 | Filed in News & Features Intensive literacy training and discipline saturate all 49 IDEA school campuses in Texas and Louisiana, including the libraries. While the IDEA libraries feel consistent with the rest...
read more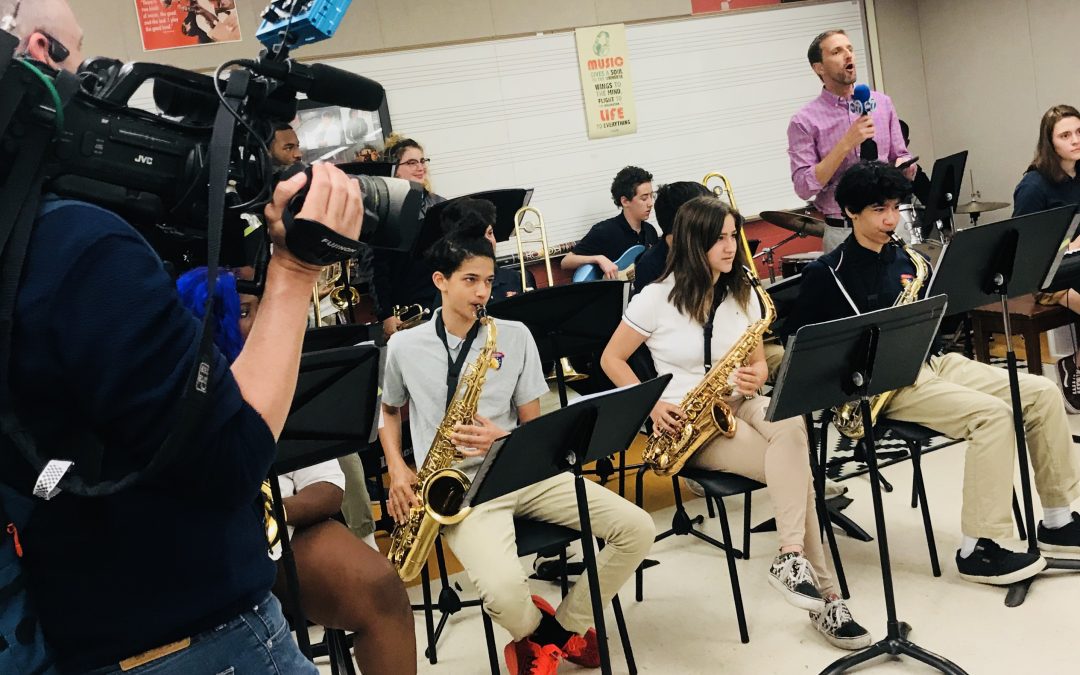 Reporter Kidd O'Shea dropped by to appreciate our teachers on Thursday of Teacher Appreciation Week. He brought coffee and breakfast, we shared why we teach. A few early-rising students also shared what they love about teachers at Latin. Diana Smith also introduced...
read more
Senior Jonathan Benitez was featured as part of ABC7's Michelle Marsh's Inspire series over the winter break. Benitez is the recipient of a Beat the Odds scholarship from the Children's Defense Fund. You can watch the story below.
read more