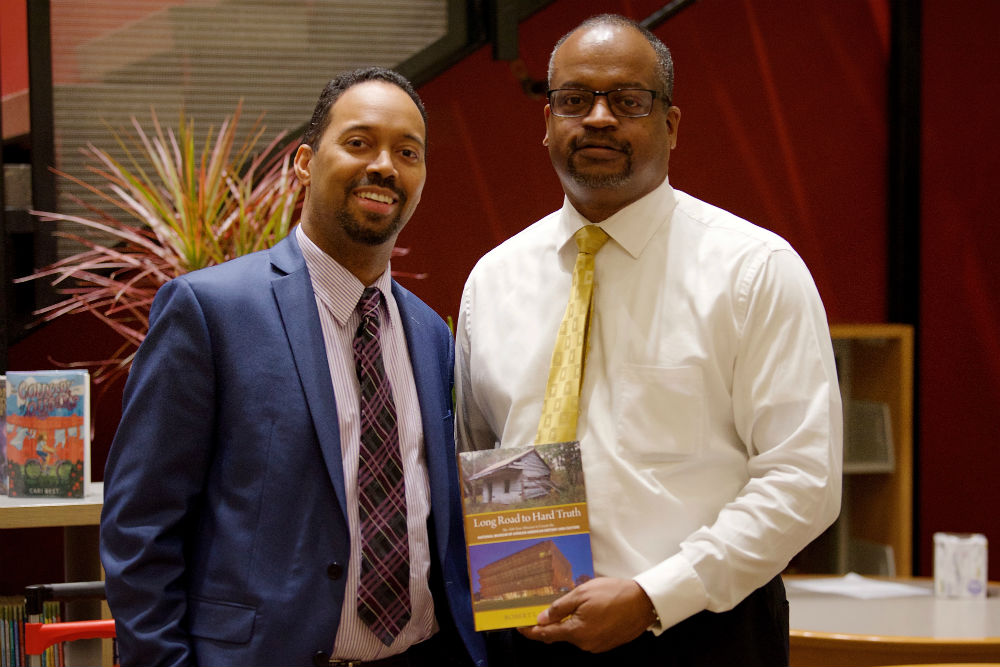 Join us!
We often say that our unofficial motto is, "words matter, ideas matter, people matter." As a community of teachers and students, we ask essential questions and discuss ideas through reasoned and civil debate. There are several formal and informal ways that we engage in discussion with each other, whether through a small faculty book group or a large assembly with a guest speaker.
We invite you to join the discussion. Please check her for upcoming events throughout the school year.

Race, Class and College Access
Our Shared Role in Equity & Justice
Marie Bigham, Director of College Counseling, Isidore Newman School
Thursday, October 11, 2018 @ Washington Latin
4:00 p.m. and 6:30 p.m. – Free Admission
Join us for the first event in the Washington Latin 2018-2019 Distinguished Speaker Series, featuring Marie Bigham, long-time college admissions officer and college counselor, nationally recognized for her social justice work. This event is for students, educators, parents, community activists, policymakers and anyone interested in issues related to college access and college success.
Marie Bigham is Director of College Counseling at Isidore Newman School in New Orleans, who has worked in college admissions and college counseling for the past two decades. She founded ACCEPT: Admissions Community Cultivating Equity and Peace Today in 2016, a social justice action group for the admissions profession. She is frequently quoted in media about college admissions, college counseling, and social justice in education. She is one of the winners of the 2018 "Excellence in Education" Award.