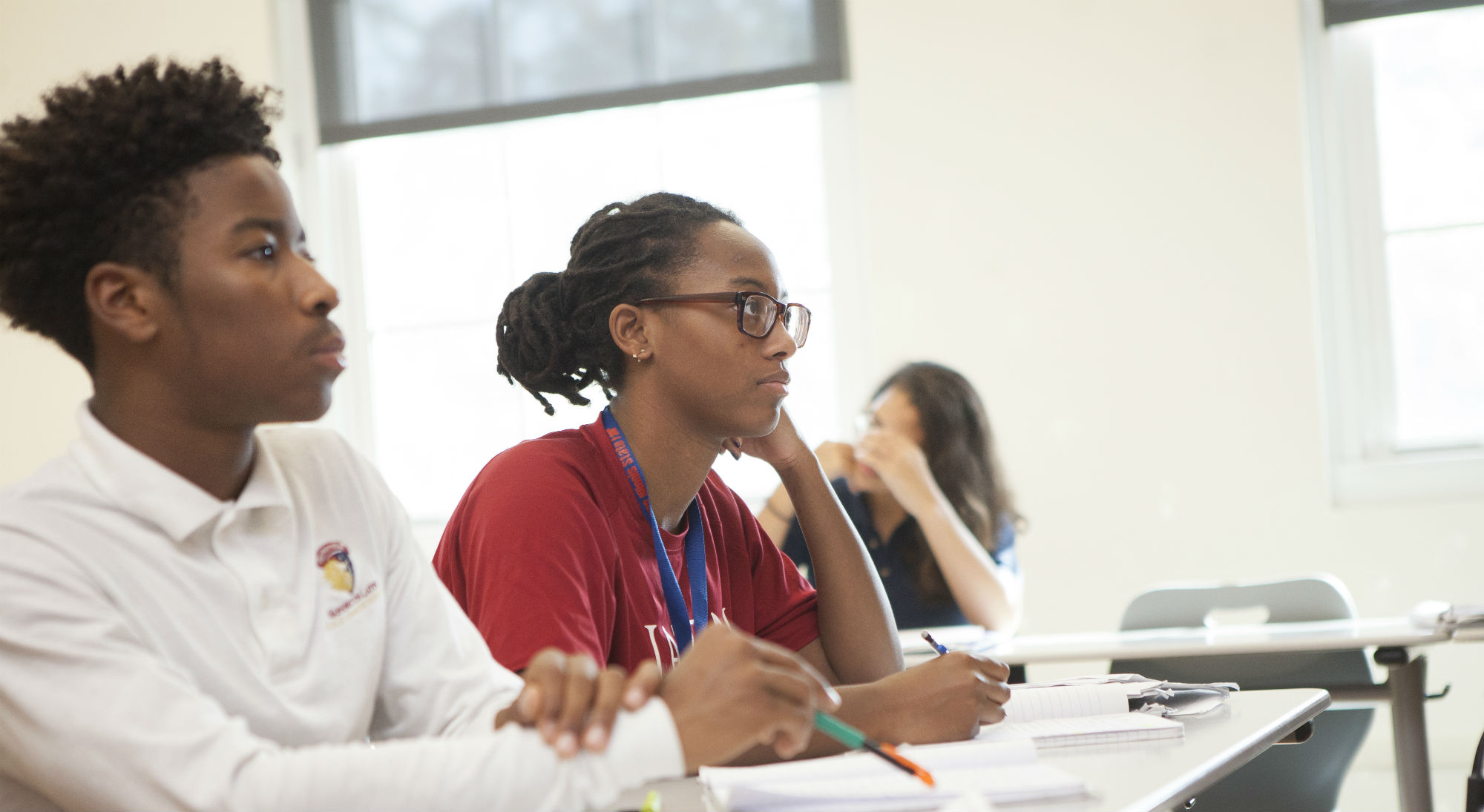 "To all who seek to learn and all who love to teach"
Many schools are not sure what they stand for. Such is not the case at Washington Latin Public Charter School. This is a school with a particular culture and a clear mission.
We believe that education is a training of character, and character is the intersection of intellectual development and moral integrity. We aim towards an ideal in our program: developing students to be thoughtful people who will contribute to the public good and continue a life-long quest towards a fuller humanity. Our program focuses on developing each student's ability to be thoughtful, to consider the views and needs of others, and to act with integrity.
Our program is not easy.  We ask students to read difficult works and to write extended essays. The greatest challenge comes in our expectation that students will think before they act and do what is right rather than what is expedient.