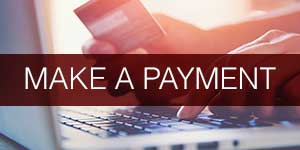 This page provides the option of paying for various fees via PayPal using a credit card or checking account. You do not need a PayPal account to use these buttons, though it tends to make it easier. When making payments, please ensure you include your student's name and grade on the payment form/PayPal form. If you wish to pay by check, please send payment with a description of what you are paying for to the school. Checks can be made payable to Washington Latin PCS.
No student will be turned away from services or opportunities at Latin for financial reasons.
If you cannot afford any of these payments, please contact us! We are committed to keeping the school accessible to all. Families are encouraged to complete the federal Free and Reduced Meals (FARMs) form. Qualifying for free or reduced-cost meals also qualifies families for free or reduced costs for other payments (bus transportation, after care, etc.) You can download the form HERE or call Ms. Fleming to get a copy of the form mailed to you.
Washington Latin PCS is a 501(c)(3) non-profit organization, federal tax ID number 20-2395640.
Questions or need to discuss payment options? Please contact Director of Operations, Martita Fleming at 202.223.1111.
MAGIS
[màh-gis] Latin adv., more, better
Washington Latin MS Afterschool Program
Washington Latin's MAGIS Afterschool Program is offered to middle school students and operates from 3:20 pm to 6:00 pm, Monday-Thursday.  The program is not offered on Fridays, school holidays nor half-days.  Students may enroll for 1 to 4 days per week per session or for the entire year. Drop-in is also possible, though we may not be able to accommodate students' requests for programming with limited availability.
Please READ MORE about the program's offerings and schedule.
Complete this editable form and then return to Ms. Coleman (email or return to the school).
Washington Latin Charter Bus Service
Chartered buses serving Hillcrest/Anacostia, Glover Park, Tenleytown, Logan School and Eastern Market are provided for the 2018-2019 school year. BUS ROUTES AND SCHEDULE Bus service is free for families who qualify for Free and Reduced Meals.
Families may pay by the season or for the full year. However you choose to pay, please complete the online registration form at right or send in the print version and return to Martita Fleming via mail or email (mfleming@latinpcs.org). We can take checks or credit card payments. Please make checks payable to Washington Latin PCS. To pay with credit card, send us your card information on the registration form, or use the PayPal buttons below.
FALL – August 22 through October 31 (49 days round trip x $10.50/day) $514.50
WINTER – November 1 through February 28 (69 days round trip x $10.50/day) $724.50
SPRING – March 2 through June 10 (64 days round trip x $10.50/day) $672
ALL YEAR – August 22 through June 10 (182 days round trip x $10.50/day) $1,910

Families may elect to pay monthly ($191 for 10 months August to May), automatically billed to a credit or debit card.
Families who pay in full for the year by August 31, 2019 receive a 5% discount ($1,815).

PART-TIME – Please discuss the options with Ms. Fleming; she will give you a prorated fee.
Bus Payment (PayPal Buttons)
Donations
We appreciate our many donors for their support of Washington Latin! To make a donation, please visit Support Us or use the Latin Pride button below to make a donation to our annual fund.
Questions? Please contact Kate Cromwell.