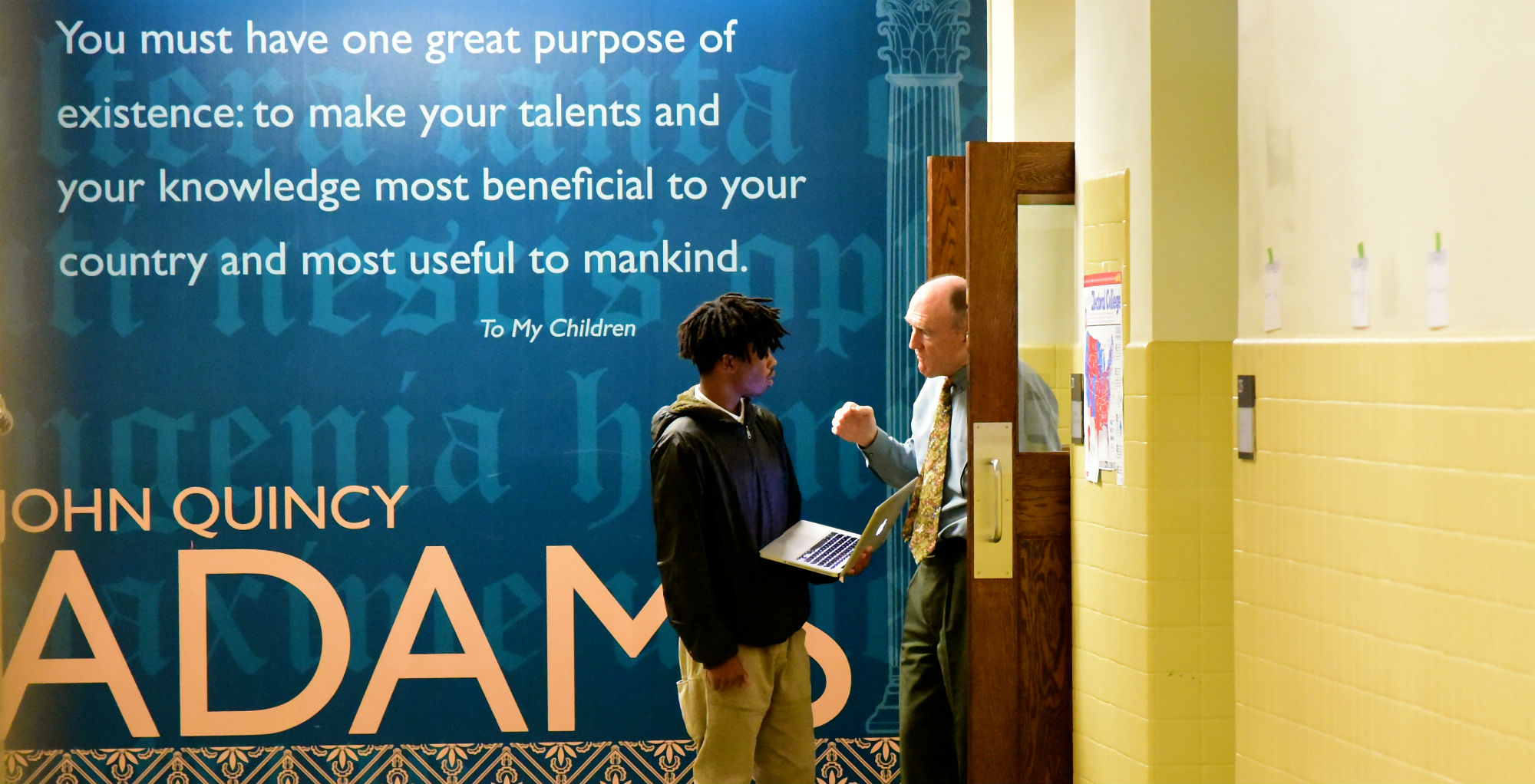 The single most important factor in the success of Washington Latin is the quality of our faculty.
Quality teaching is a crucial factor in student success, and at Washington Latin we depend on faculty members who are both expert in and passionate about the subject matter they teach, respectful of students and committed to their individual success, and dedicated to the school's mission and unique challenges and opportunities. Our teachers work to ensure a personalized, collaborative, and thoughtful learning environment. Each day they model our core values of civility, intellectual curiosity, thoughtful discussion of important ideas, and moral decision-making.
We know that our current success and future impact rely on a strong pipeline of excellent faculty and strong, effective leaders. Without an ability to grow our leaders, our model cannot be sustained or grow.  We have therefore begun a systematic review and refinement of our system for identifying top talent and recruiting them, ensuring their initial training and ongoing professional development, and retaining them for both classroom and – as they grow – leadership positions.
Questions?
Please contact Kate Cromwell, our Development & Communications Director 
Donations to our Faculty Fund help us invest in our most important asset in the following ways:
Recruit and retain faculty
Provide meaningful, differentiated opportunities for professional growth
Help us develop a leadership pipeline
If you have questions or would like further information, please contact Kate Cromwell, Director of Development at 202.223.1111 x129.