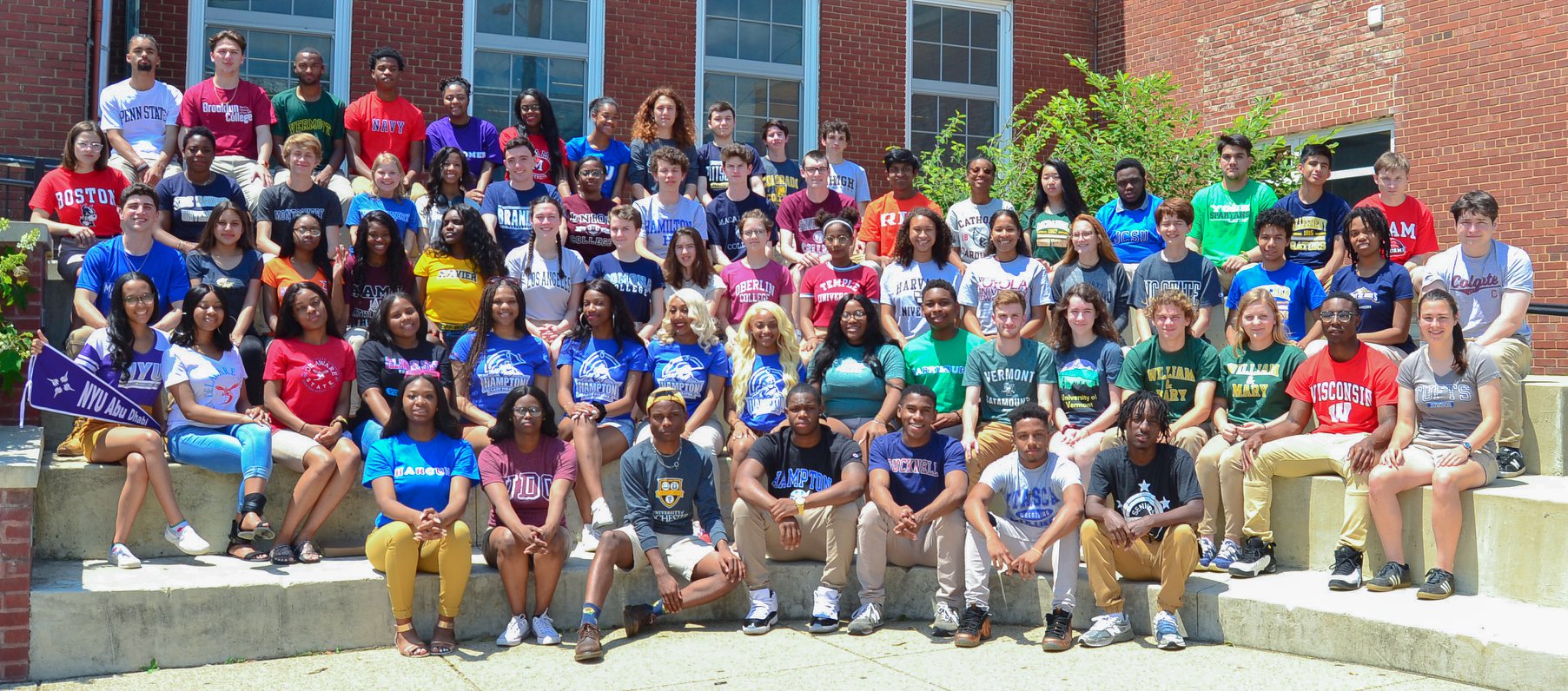 Personalized College Counseling
The College Counseling Office (CCO) serves juniors and their families as they officially embark upon their college search process. College planning does not begin in the second half of high school, however. Rather, it begins on the first day of high school, where everything counts from that moment forward for admission and scholarship consideration. It begins even earlier as students discover how they best learn, build a foundation for a strong work ethic, and determine where their talents lie, what their weaknesses are, and how to continue improving themselves in these areas.  Taking this into consideration, programming (PSATs, college tours, writing exercises, college questionnaires, college and financial aid nights, etc.) exists for all four class years to prepare them for the road ahead at Latin and the world beyond.
The school recognizes the vast diversity in its students and families and its obligation to give individual guidance, and so our college counseling process focuses upon each student's particular needs, goals, and abilities. The school encourages every student to discover the best match between his or her own background and the offerings of specific colleges. Some students will choose an Ivy League school or similarly competitive institution.  Others may gravitate toward a much smaller, more intimate or specialized college or learning environment. The College Counseling Office maintains an unbiased regard for a broad spectrum of colleges as we evaluate their appropriateness for the individual student in terms of size, type, affiliation, reputation, and selectivity.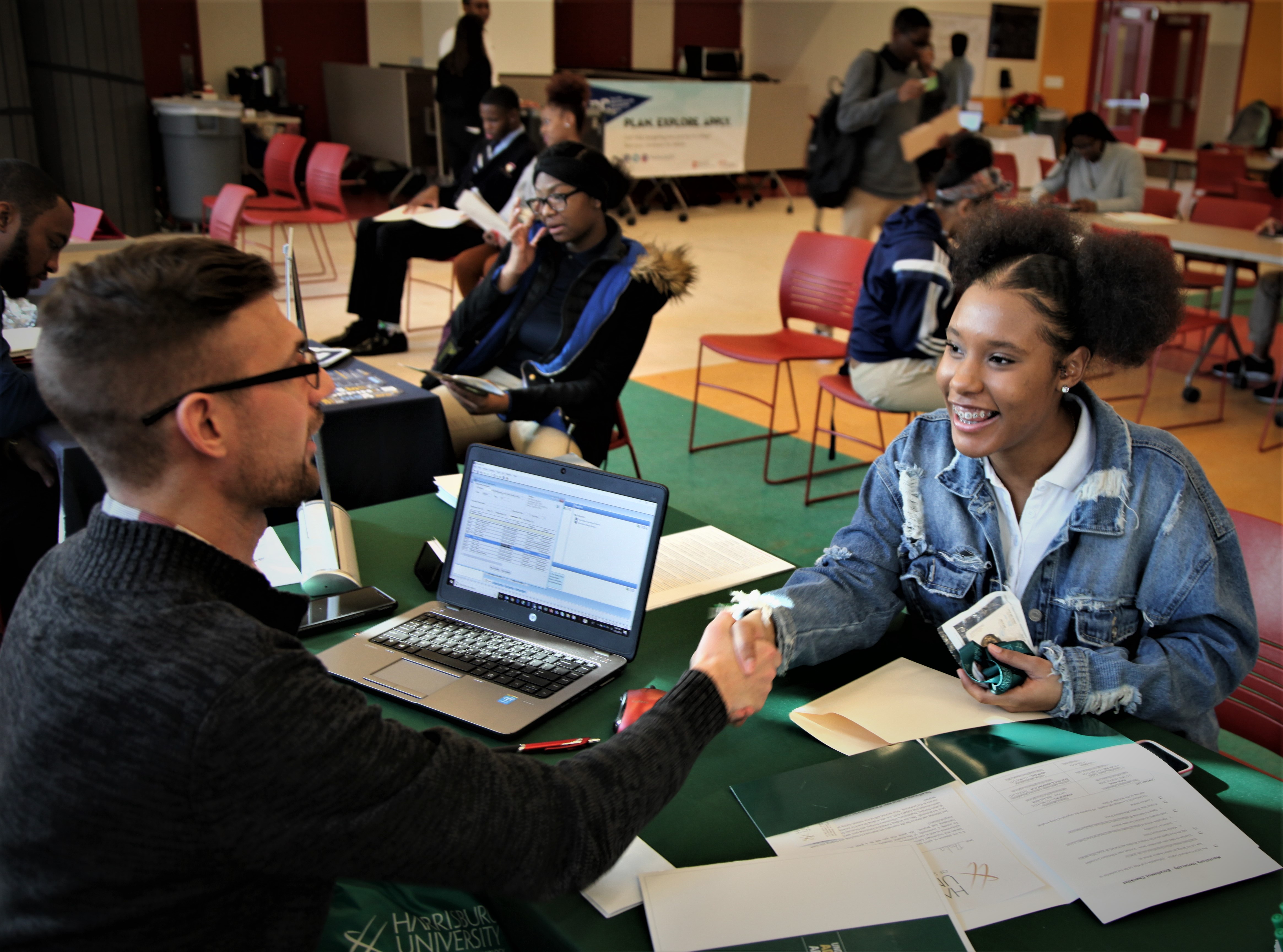 For College Representatives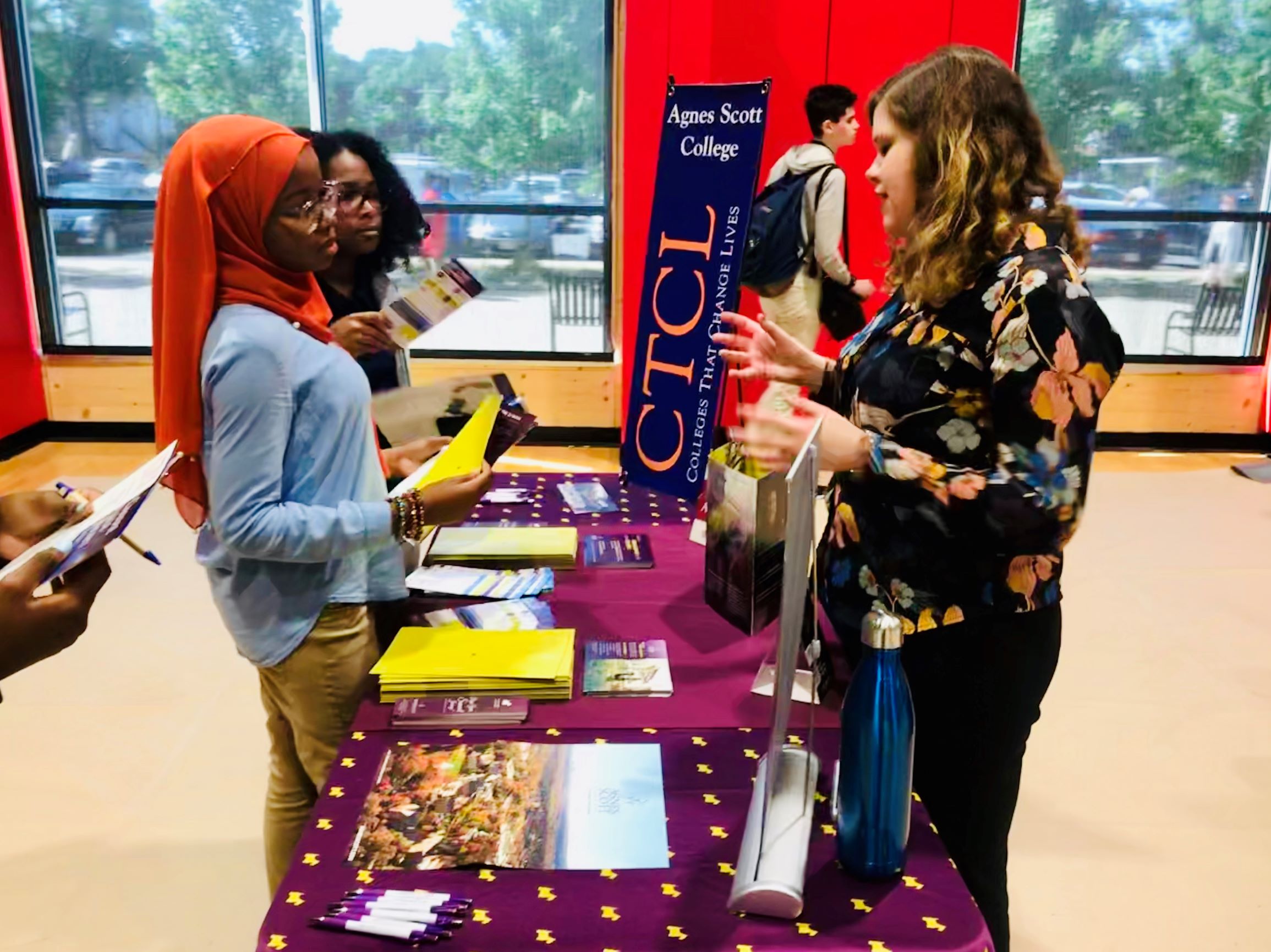 Crys Latham
Director of College Counseling
Crys Latham is the founding Director of College Counseling at Washington Latin Public Charter School. The 2020-21 school year marks her eleventh year at Latin. She previously worked in college admissions at Oberlin College, The College of Wooster, and Ohio Northern University. She has a bachelor's degree in African American Studies, History, and Education from Mount Holyoke College.
In addition to her work at Latin, Ms. Latham is a leader in the college counseling field. She is a member of the National Association of College Admission Counseling, serves on the Potomac and Chesapeake ACAC's Nominating, Professional Development, and Membership Committees, and represents PCACAC as a delegate. She was awarded the Counselor of the Year Award by PCACAC. Ms. Latham also serves on the Board of Directors for Colleges That Change Lives and has also been honored by this organization with their Counselors That Change Lives Award.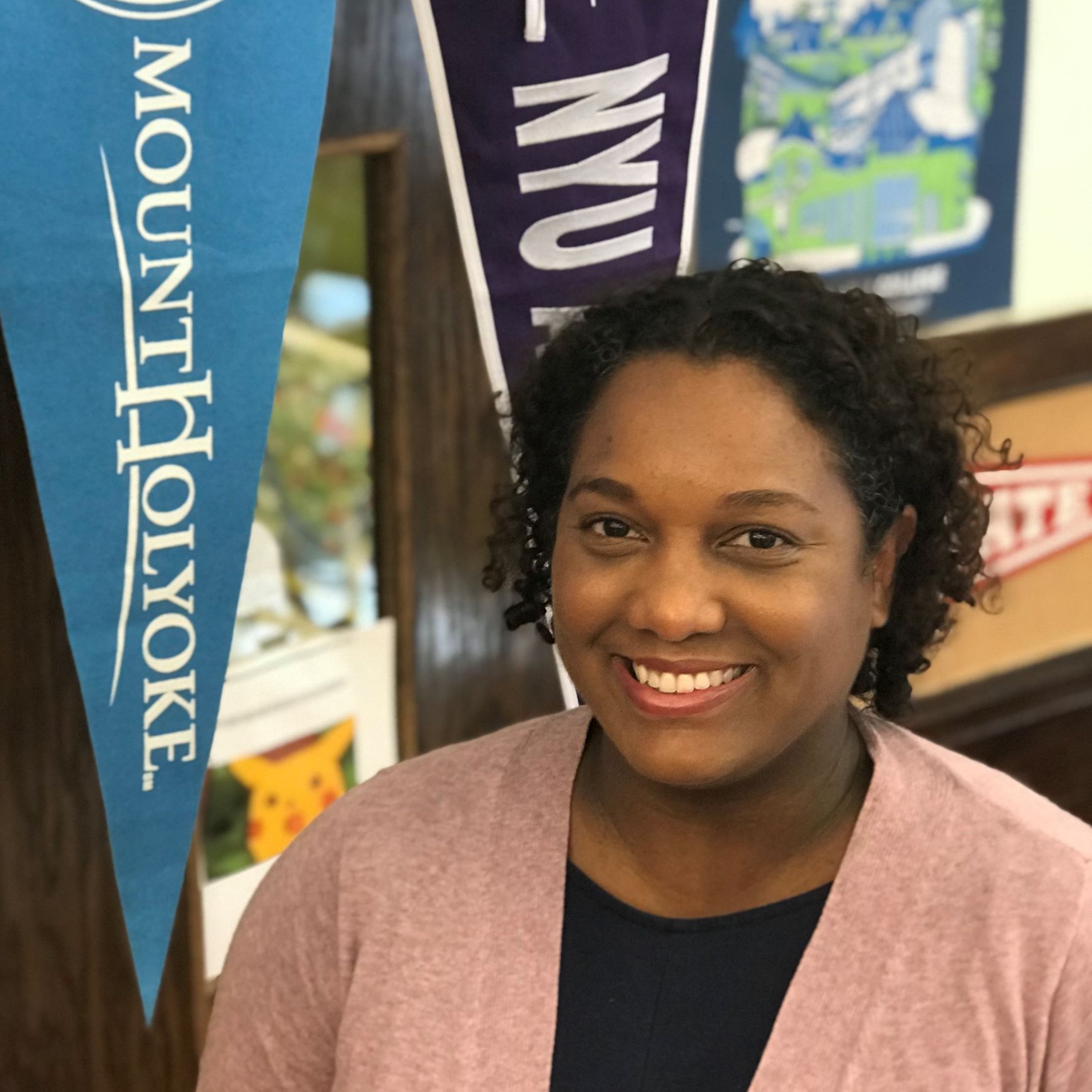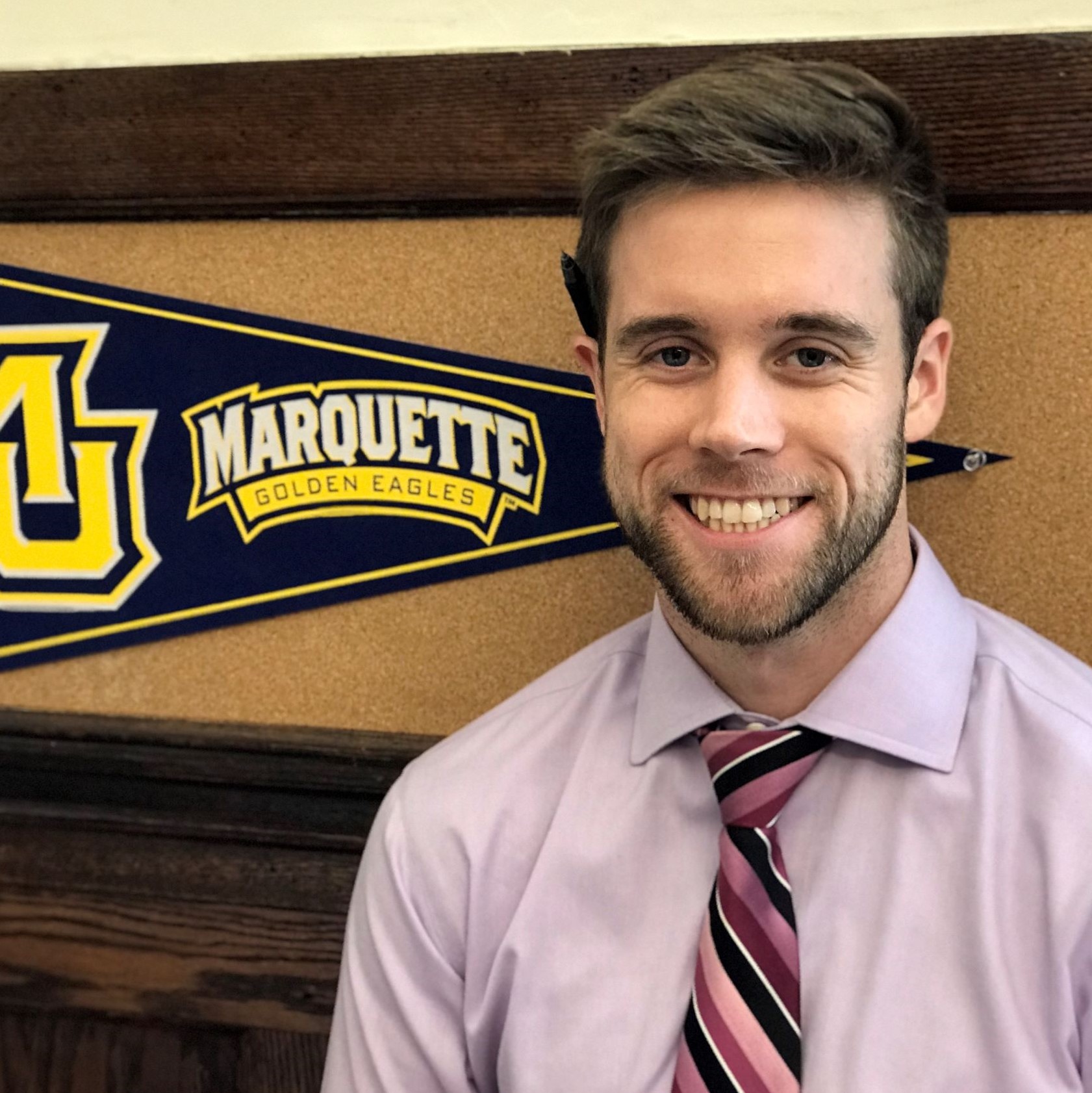 Daniel O'Brien
College Counselor
Mr. O'Brien joined Washington Latin's team in 2019, bringing with him a passion for reading, writing, and lifelong learning. Mr. O'Brien loves helping students find their own voice and develop their own narratives, two things which are vital to the college admissions process. He brings with him eight years of work experience in education spanning the English teacher's classroom to the college counselor's desk. He feels lucky to work with Latin's sharp, reflective, and curious students as they plan their next steps.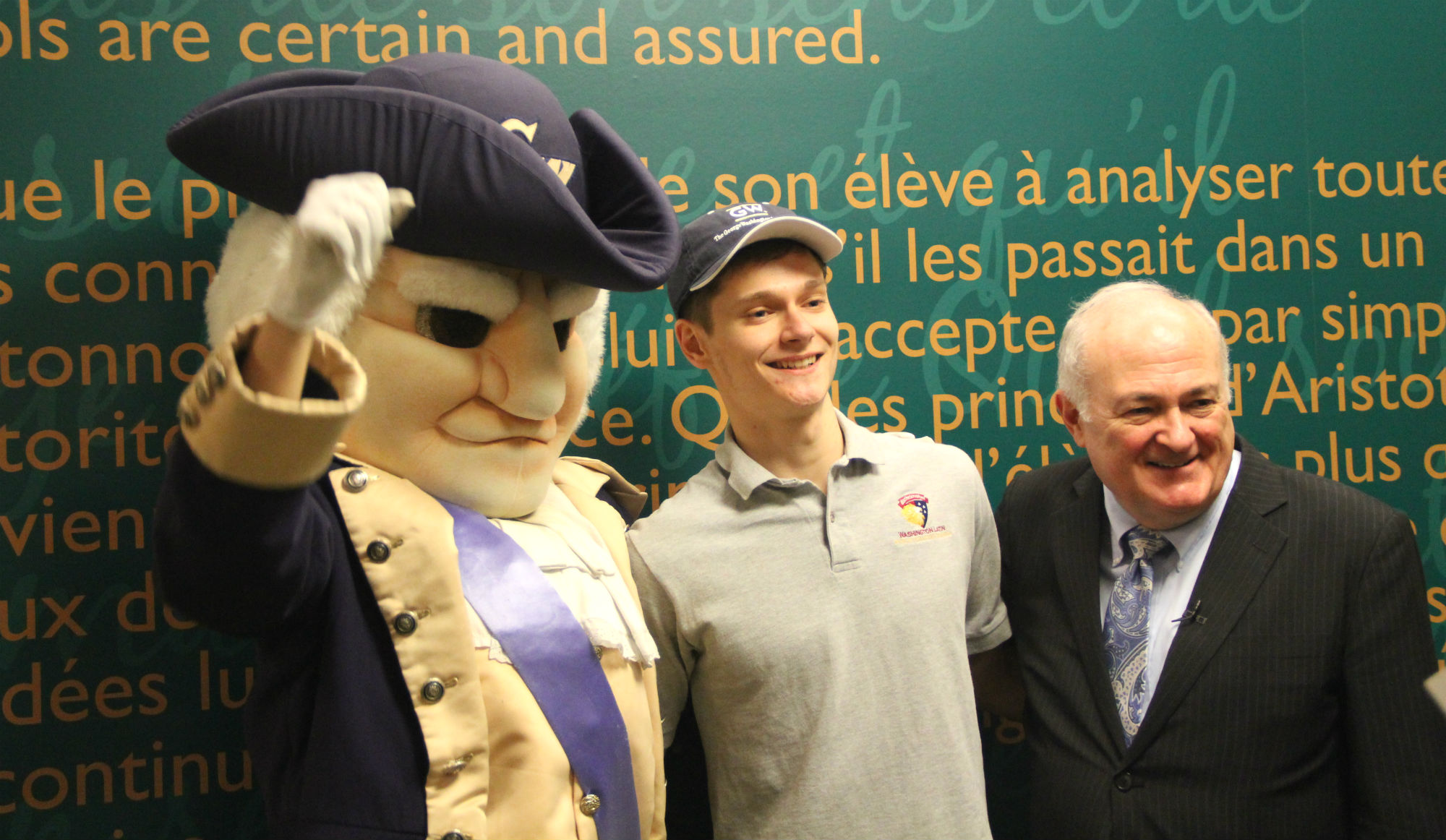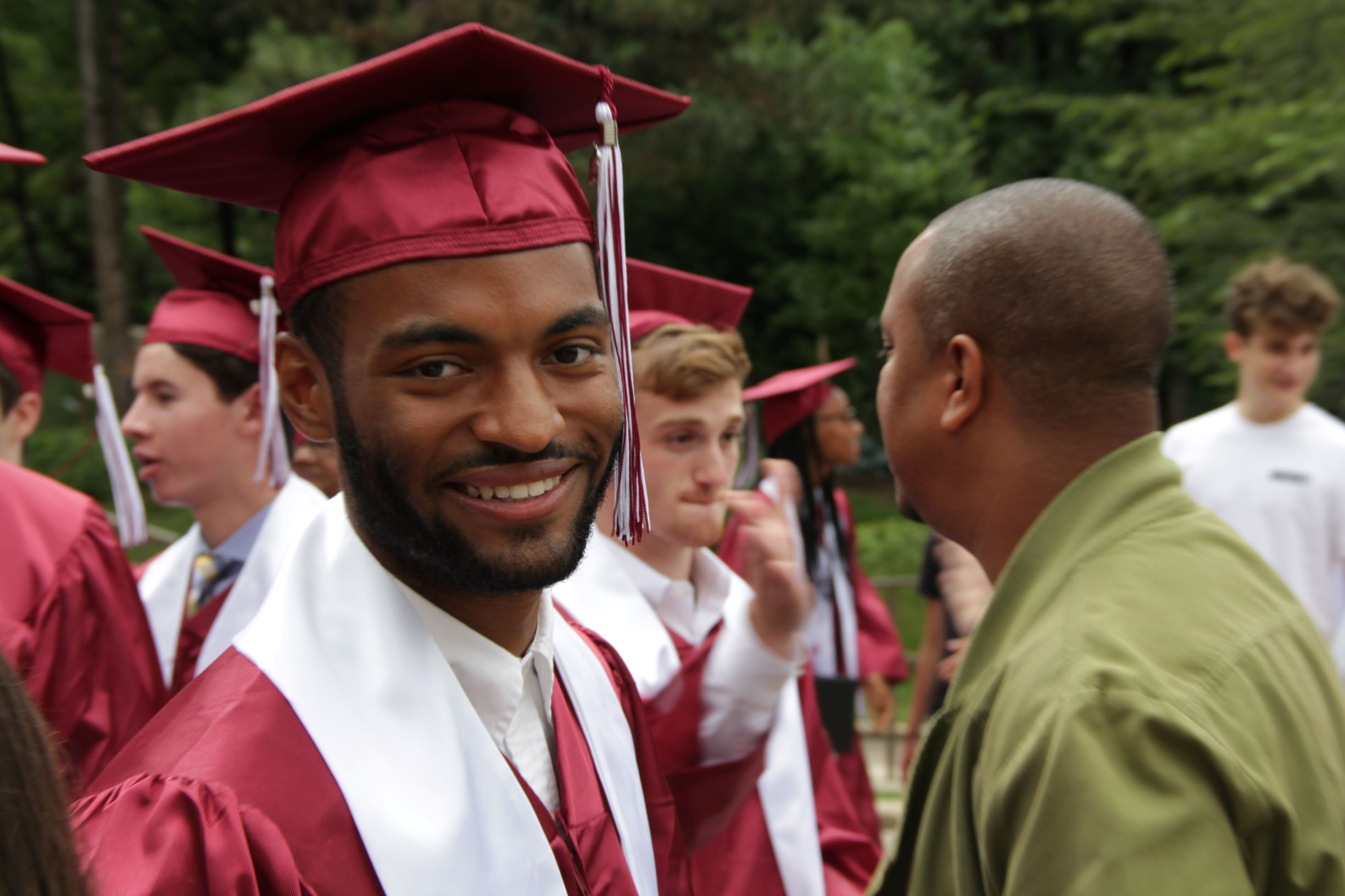 Agnes Scott College
Albright College
AMDA College and Conservatory of the Performing Arts, Los Angeles Campus
American University
Amherst College
Arizona State University – Tempe (Honors College)
Auburn University
Bard College
Bard College Berlin
Bates College
Belmont Abbey College
Benedict College
Blinn College
Boston University (Kilachand Honors College)
Bowie State University
Brandeis University
Brigham Young University – Idaho
Bucknell University
California Polytechnic State University – San Luis Obispo
Capitol Technology University
Catholic University of America
Chatham University
Clark Atlanta University
Clark University
Colgate University
College of William and Mary
Cooper Union  For The Advancement of Science and Art
Coppin State University
Cornell University
D.C. MPD Cadet Corps
Davidson College
Delaware State University
Delaware Valley University
DePaul University
Dickinson College
Drexel University
East Carolina University
Elizabeth City State University
Fayetteville State University
Fisk University
Florida A&M University
Franklin & Marshall College
Frostburg State University
George Mason University
Georgetown University
Georgia Institute of Technology – Main Campus
Georgia State University
Grinnell College
Guilford College
Hamilton College
Hampton University
Harrisburg University of Science & Technology
Hartwick College
Hilbert College
Hobart William Smith Colleges
Hollins University
Hood College
Howard University
Ithaca College
Johnson & Wales University – Providence
Juniata College
Kalamazoo College
Kent State University at Kent
Lawrence University
Le Moyne College
Lewis & Clark College
Lincoln University of Pennsylvania
Livingstone College
Longwood University
Longwood University (Honors College)
Louisiana State University (Honors College)
Louisiana State University and Agricultural & Mechanical College
Loyola University New Orleans
Marshall University
Mary Baldwin University
Maryland Institute College of Art
Massachusetts College of Art and Design
Massachusetts College of Liberal Arts
McGill University
Michigan State University
Middlebury College
Montgomery College
Morgan State University
Mount Holyoke College
Norfolk State University
North Carolina A&T State University
North Carolina Central University
North Carolina State University at Raleigh
Northeastern University
Northern Virginia Community College
Oberlin College
Oglethorpe University
Old Dominion University
Pace University – New York City
Pennsylvania State University – Main Campus
Pepperdine University
Prince George's Community College
Radford University
Randolph College
Reed College
Rensselaer Polytechnic Institute
Rider University
Rochester Institute of Technology
Saint Louis University
Salisbury University
Santa Clara University
Savannah College of Art and Design
School of the Art Institute of Chicago
Shepherd University
Simmons College
Skidmore College
Smith College
Southern Methodist University
Spelman College
St. John's University –  New York
Stockton University
SUNY Buffalo State
SUNY Morrisville State College
Swarthmore College
Syracuse University
Temple University
Texas A&M University  – College Station
The American University of Paris
The American University of Rome
The Evergreen State College
The University of Alabama
The University of Findlay
The University of Tennessee – Knoxville
Trinity College
Trinity Washington University
Tuskegee University
Union College
University of California – Berkeley
University of California – Irvine
University of California – Los Angeles
University of California – San Diego
University of California – Santa Barbara
University of Colorado – Boulder
University of Connecticut
University of Hartford
University of Kentucky
University of Maryland – Baltimore (Honors College)
University of Maryland – College Park (Honors College)
University of Maryland – Eastern Shore
University of Massachusetts – Amherst (Honors College)
University of Massachusetts – Boston
University of New Hampshire – Main Campus
University of North Carolina at Chapel Hill
University of North Carolina at Greensboro
University of North Carolina at Pembroke
University of North Texas
University of Pittsburgh – Pittsburgh Campus
University of Rochester
University of San Diego
University of San Francisco
University of the District of Columbia
University of Vermont
University of Virginia – Main Campus (Echols Scholars Program)
University of Washington – Seattle Campus
University of Wisconsin – Stout
University of Wisconsin – Madison
Ursinus College
Vassar College
Virginia Commonwealth University
Virginia Polytechnic Institute and State University
Virginia State University
Washington College
Washington University in St. Louis
Wellesley College
Wentworth Institute of Technology
Wesleyan University
Whittier College
Winston-Salem State University
Worcester Polytechnic Institute
Xavier University
Xavier University of Louisiana
York College of Pennsylvania