SCHOOL NEWS
Read about what is happening on campus with our faculty and students.
The middle school girls soccer team won a stunning victory over Oakcrest School, finishing 5 to 0. Eighth grader Sylvie Mogul scored four times and eighth grader Dami Akinsanya scored once. The team, composed of seventh and eighth grade players, is coached by new seventh grade science teacher Ms. Hinkson.
Legenda – Weekly Blog
Read our weekly letter from Head of School, Peter Anderson
Washington Latin students have busy days, complete with rigorous classes, electives, and clubs. Whether students choose to play sports, participate in the school musical, "The Music Man," write for the newspaper Sumus Leones, or the literary magazine, "Open Mic," or...
read more
One of the exciting additions to our school last year was an area of the library called the Makerspace, which is a laboratory and technology center for constructing physical objects. This has been described as "DIY meets education." It is a "workshop space" that...
read more
Dr. Martin Luther King, Jr., whose life and legacy we celebrate a week from Monday, believed in a nation of freedom and justice for all. He encouraged all citizens to live up to the purpose and potential of America by applying the principles of nonviolence to make...
read more
Athletic training was essential to the Ancient Greek identity. Athletics were viewed as both a preparation for military service and athletic competition, and a way to show off physical prowess. At Washington Latin, we believe that athletics play an important role in...
read more
This morning, the District of Columbia unveiled a new DC School Report Card, an interactive website for parents and families with common information about all public schools in our city, both DC Public Schools and charter schools. The Report Card site includes...
read more
Latin in the news
View the coverage of Latin in the media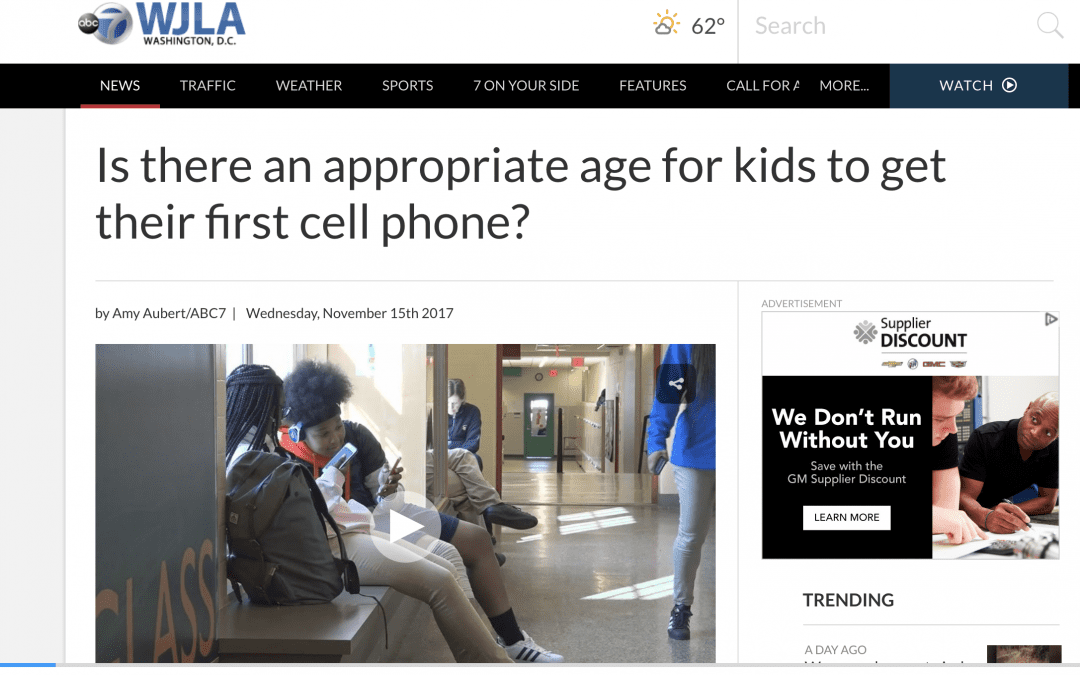 Is there an appropriate age for kids to get their first cell phone? by Amy Aubert/ABC7, Wednesday, November 15th 2017 WASHINGTON (ABC7) — "If I let them be on these devices all the time, they would be," said Diana Smith, Principal at the Washington Latin Public...
read more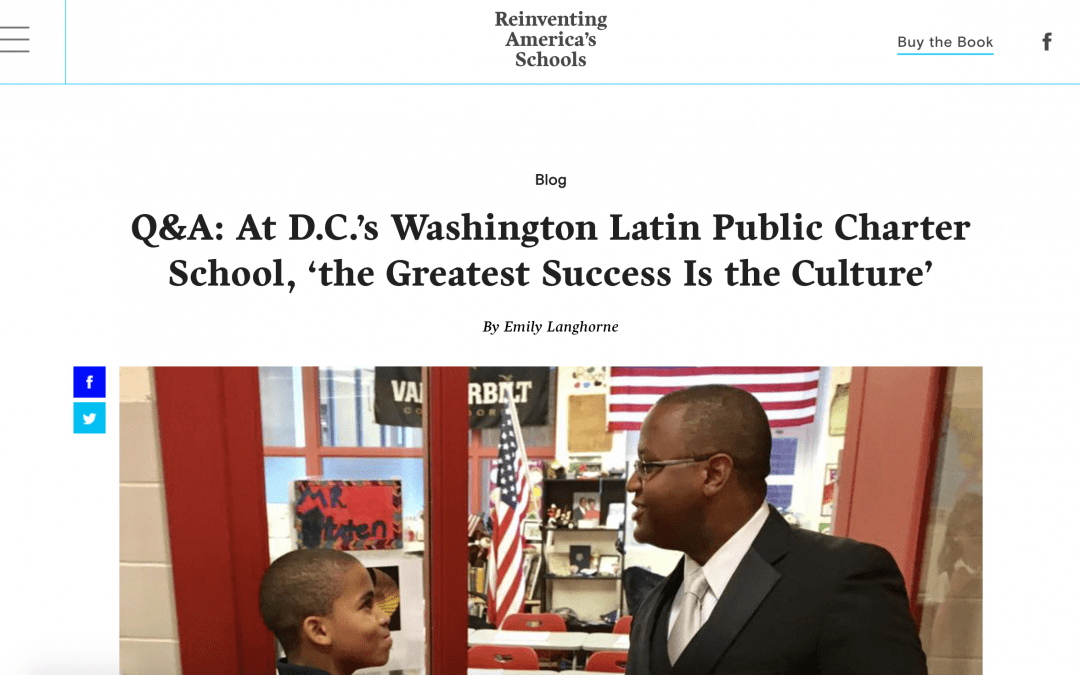 Q&A: At D.C.'s Washington Latin Public Charter School, 'the Greatest Success Is the Culture' By Emily Langhorne, Reinventing America's Schools Diana Smith, principal of Washington Latin Public Charter School in Washington, D.C., received a lot of press this summer...
read more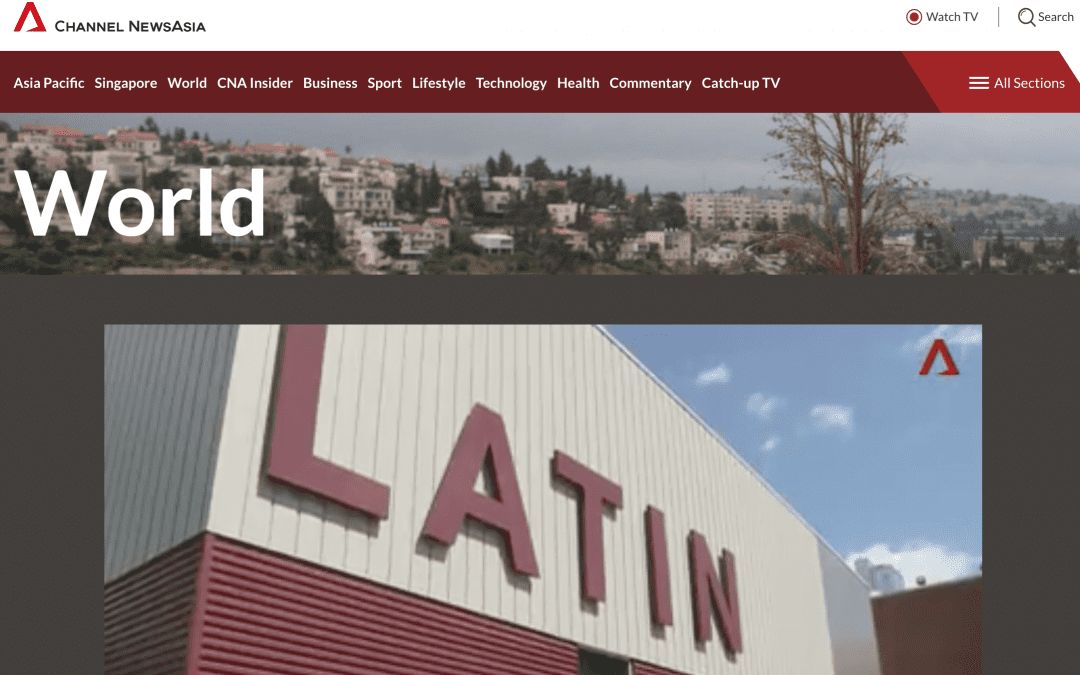 The dangers of smartphone addiction By Harry Horton, 14 Sep 2017, Channel NewsAsia Smartphones have revolutionised the way we live and have helped billions of people around the world stay in touch and become more productive. But recent studies suggest more than a...
read more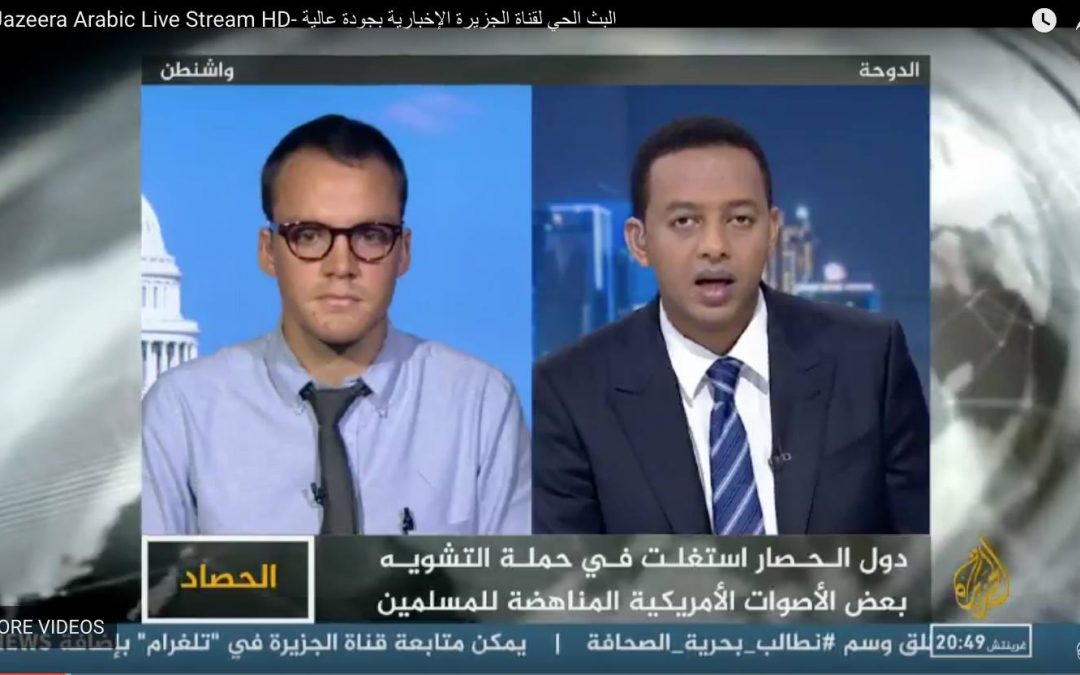 Upper school Arabic teacher Joe Hamd was interviewed on Al Jazeera Arabic in a live TV broadcast around the globe. He spoke about Qatar Foundation International and teaching Arabic in the United States. He had the chance to speak about the work that QFI does to...
read more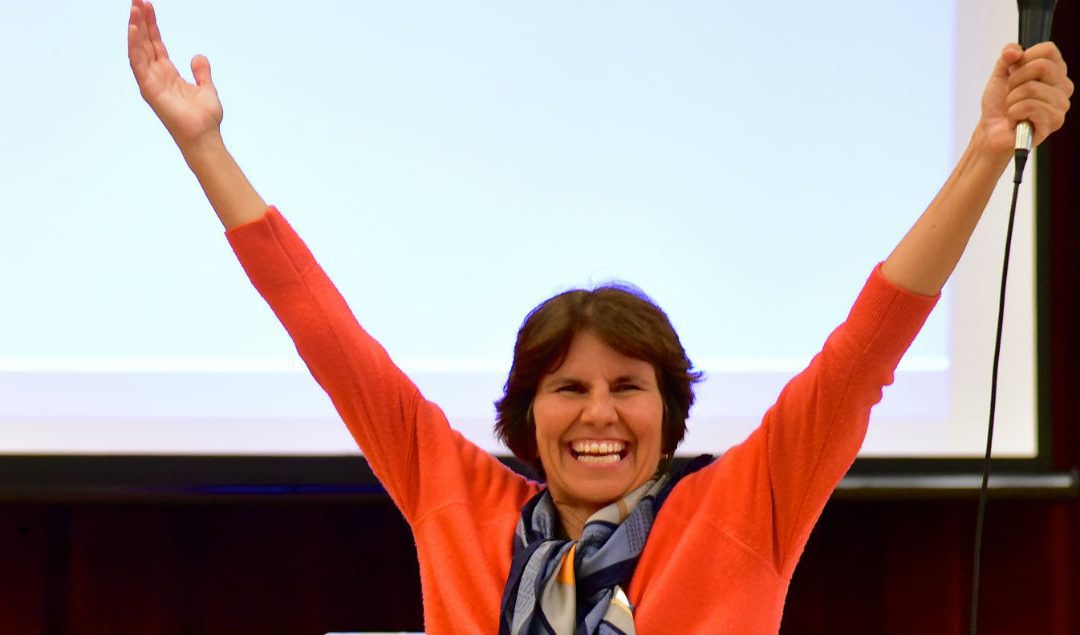 DC students get paid $100 for putting their phones away Evan Koslof, WUSA-9, August 30, 2017 WASHINGTON, DC (WUSA9) - A couple months ago, WUSA9 brought you the story of an unusual challenge at one D.C. school. The principal at the Washington Latin Public Charter...
read more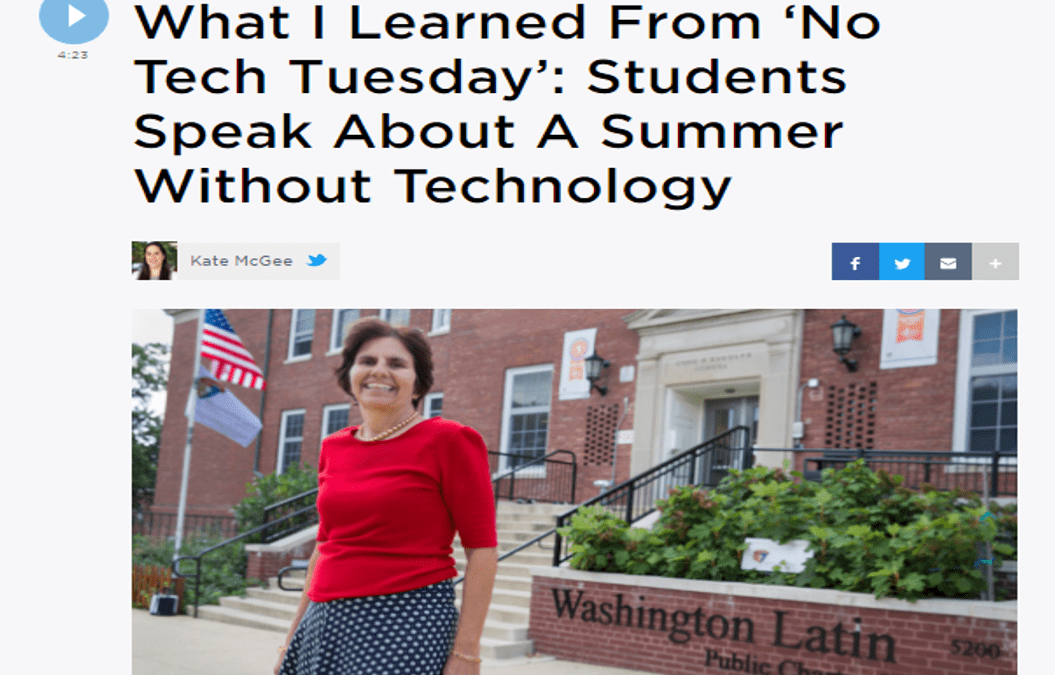 What I Learned From 'No Tech Tuesday': Students Speak About A Summer Without Technology By Kate McGee, August 29, 2017 Before students at Washington Latin Public Charter School in Northwest D.C. left for summer break, their principal announced an unusual summer...
read more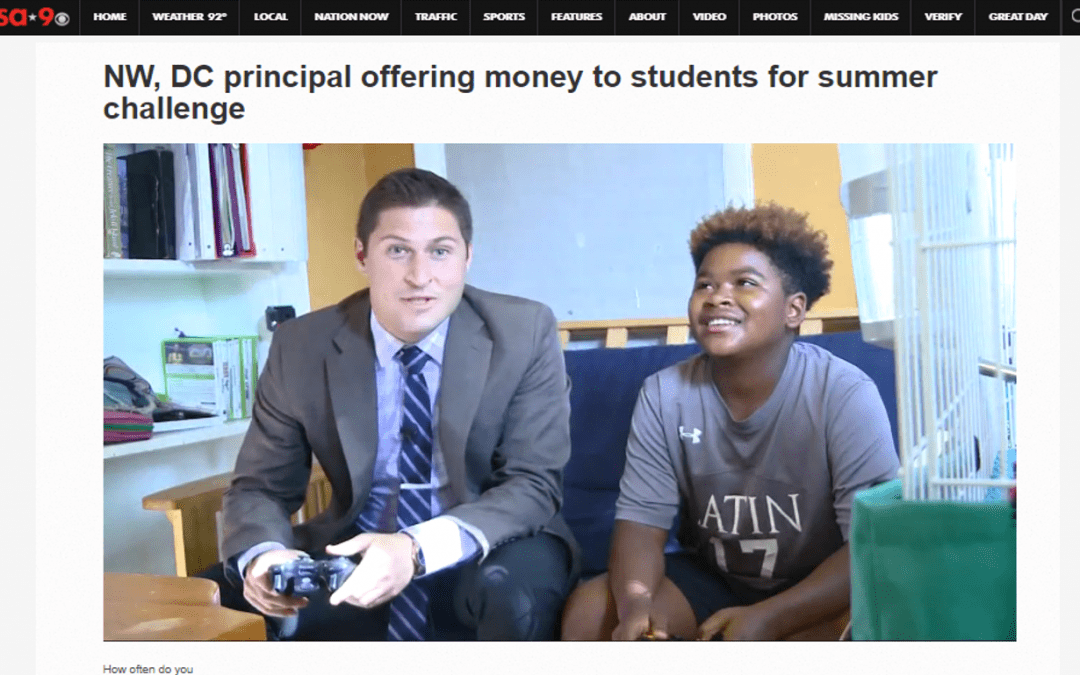 NW DC principal offering money to students for summer challenge Evan Koslof, June 20, 2017 See the McFagion family, including Kofi, explain why they are taking on the No-Tech Tuesday Challenge.
read more