SCHOOL NEWS
Read about what is happening on campus with our faculty and students.
Upper Schoolers took part in the annual Poetry Out Loud competition, culminating in the final round of competitions on Wednesday. In each class, judges selected the students most skilled at reciting poetry with accuracy, emotion, and style. The final competition was judged by several different teachers and Ms. Smith. The winner with sophomore Kayla Park. Second place went to senior Dakota Turnage. Third place was a tie between junior Jalen Richardson and freshman Genaba Diallo.  Kayla will not proceed to compete in the city-wide Poetry Out Loud Competition. Kayla performed the poems "Diameter" by Michele Y. Burke, and "Time does not bring relief; you have lied," by Edna St. Vincent Millay.
Latin in the news
View the coverage of Latin in the media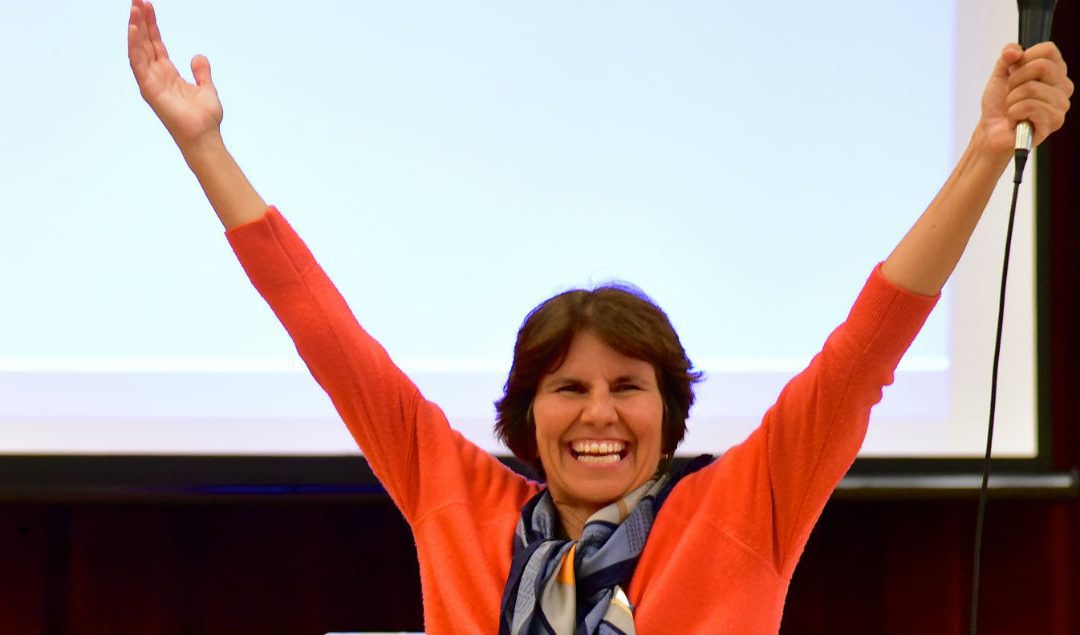 DC students get paid $100 for putting their phones away Evan Koslof, WUSA-9, August 30, 2017 WASHINGTON, DC (WUSA9) - A couple months ago, WUSA9 brought you the story of an unusual challenge at one D.C. school. The principal at the Washington Latin Public Charter...
read more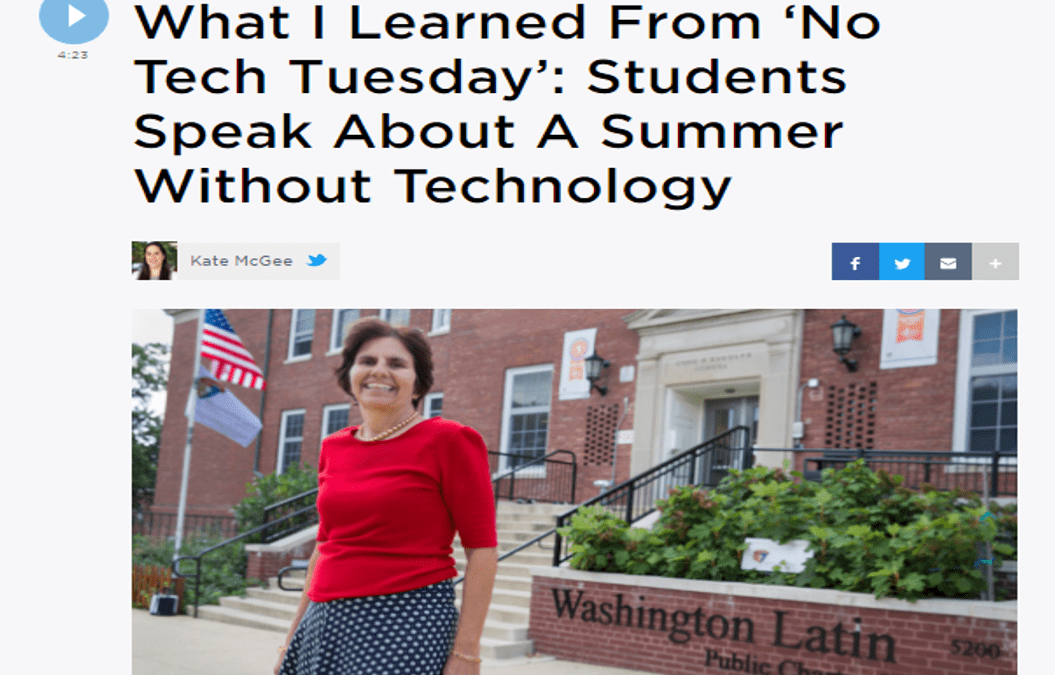 What I Learned From 'No Tech Tuesday': Students Speak About A Summer Without Technology By Kate McGee, August 29, 2017 Before students at Washington Latin Public Charter School in Northwest D.C. left for summer break, their principal announced an unusual summer...
read more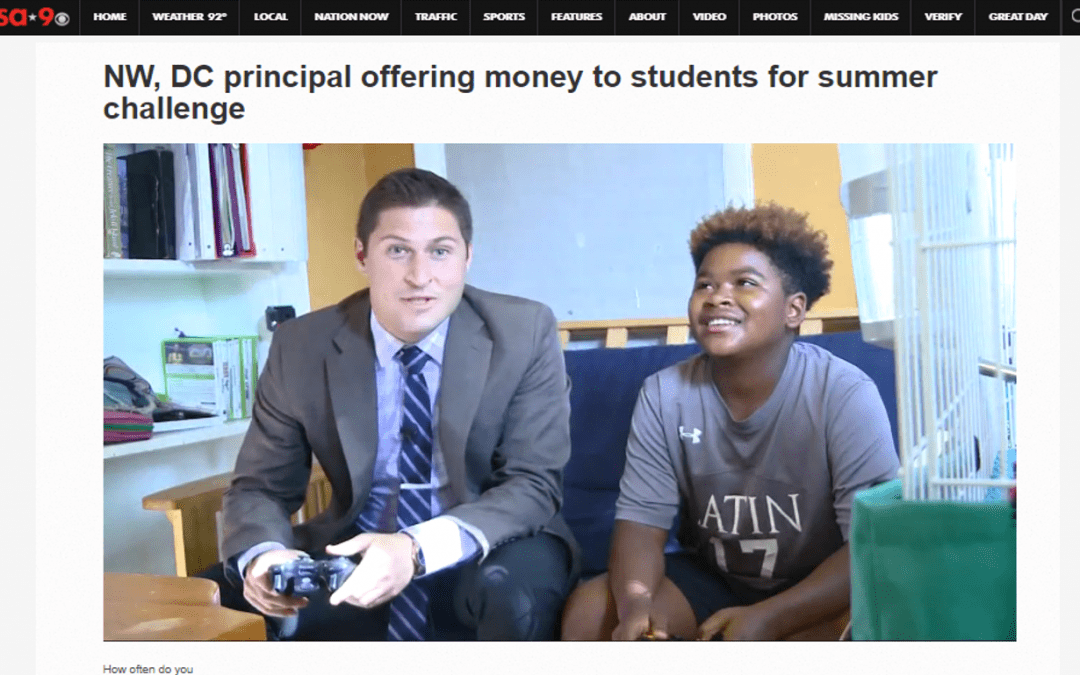 NW DC principal offering money to students for summer challenge Evan Koslof, June 20, 2017 See the McFagion family, including Kofi, explain why they are taking on the No-Tech Tuesday Challenge.
read more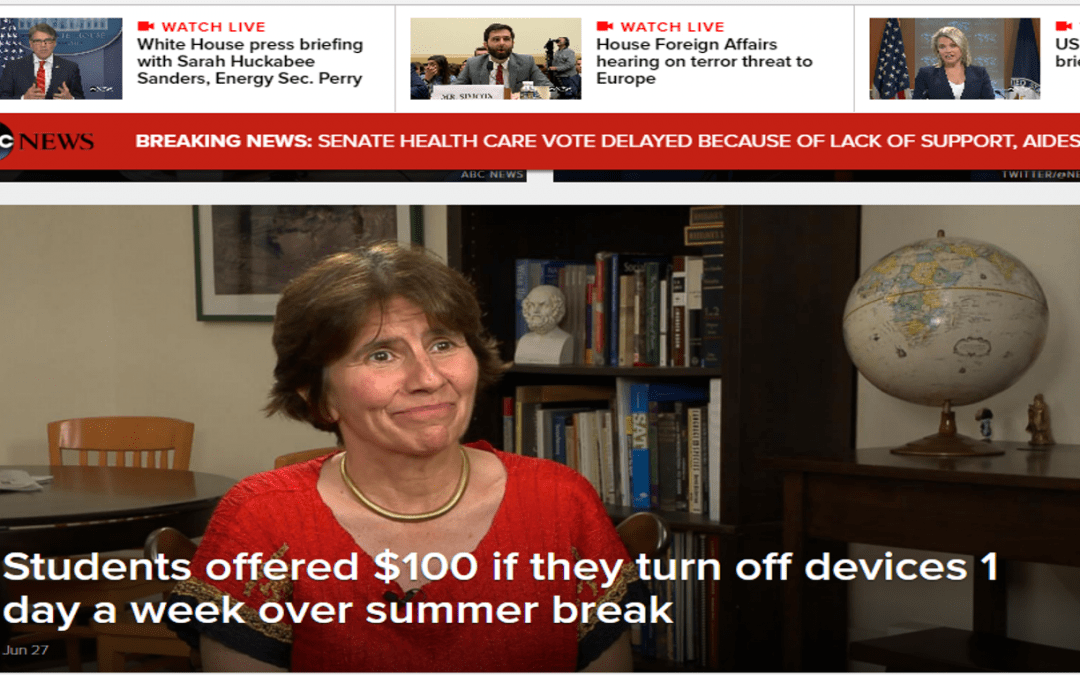 Principal offers $100 for students who turn off their electronics 1 day a week over summer break CATHERINE THORBECKE Good Morning America June 27, 2017 A school principal from Washington, D.C. is challenging her students to spend one day a week this summer without...
read more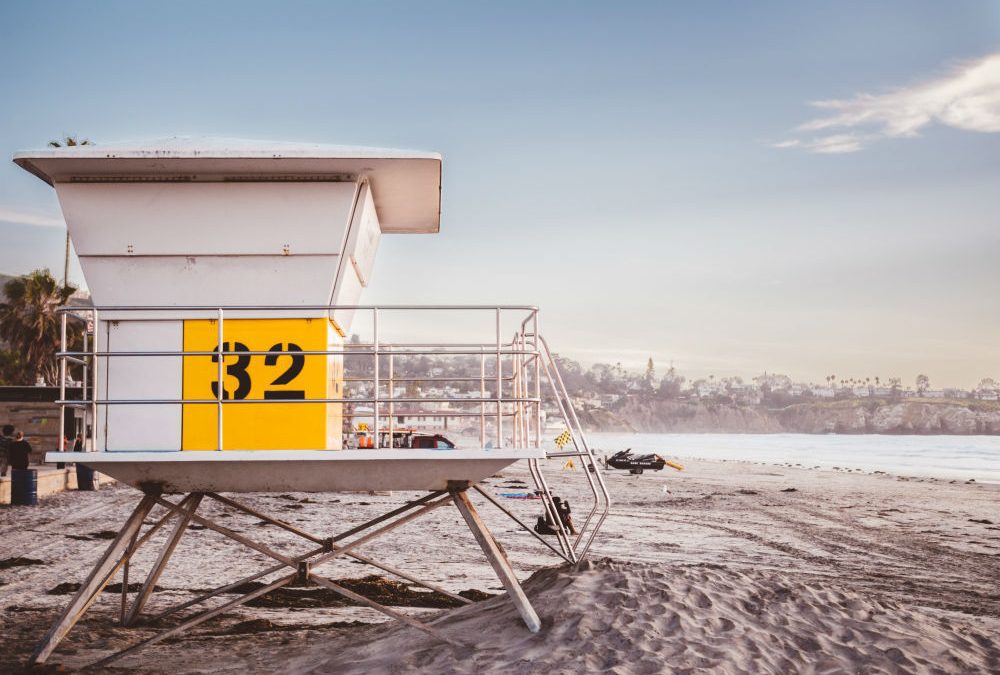 Dana & Jayson - The $100 Tech Challenge JUNE 19, 2017   Diana Smith is the Principal at Washington Latin Public Charter School in DC, and to help her students combat the pull of technology, she issued a challenge. Dana & Jayson had the chance to speak with her...
read more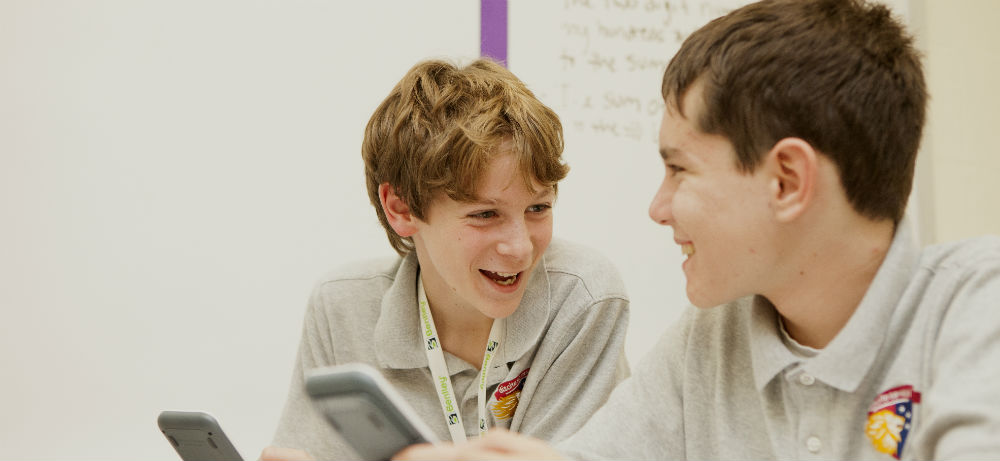 DC principal offering students $100 to stay off phones this summer By Hanna Choi, June 12, 2017 8:49 am WASHINGTON — A local principal is offering students $100 each out of her own pocket to stay off their electronic devices just one day a week for the duration of...
read more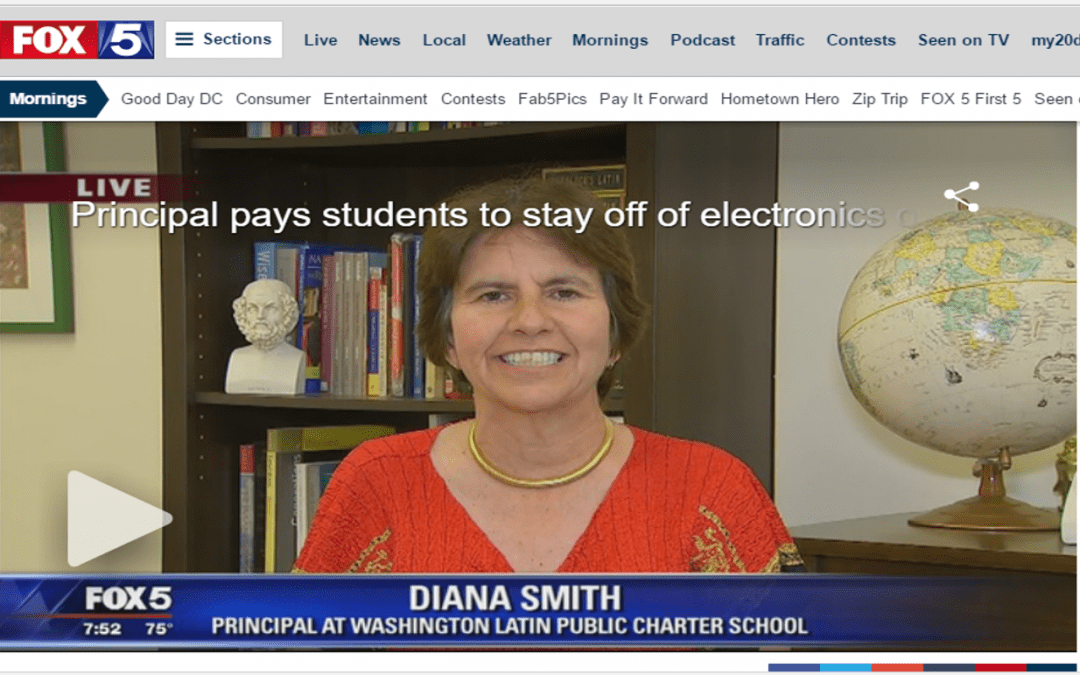 Fox 5 Good Morning NO TECH CHALLENGE: Principal to pay students to stay off electronics over summer POSTED: JUN 13 2017 11:55AM EDT WASHINGTON - A D.C. charter school principal is reaching into her own pocket to try and get her students to put down their electronics...
read more