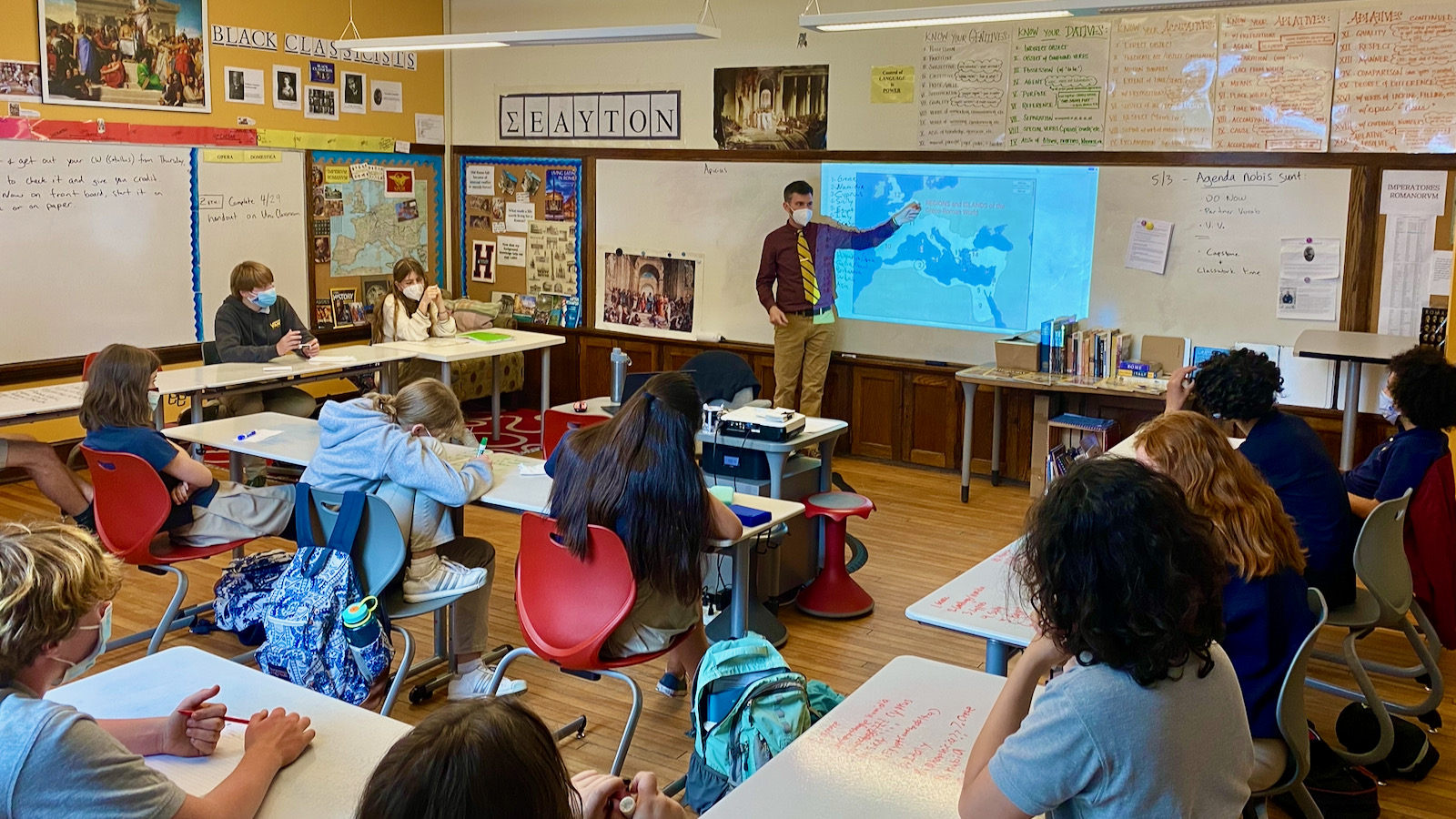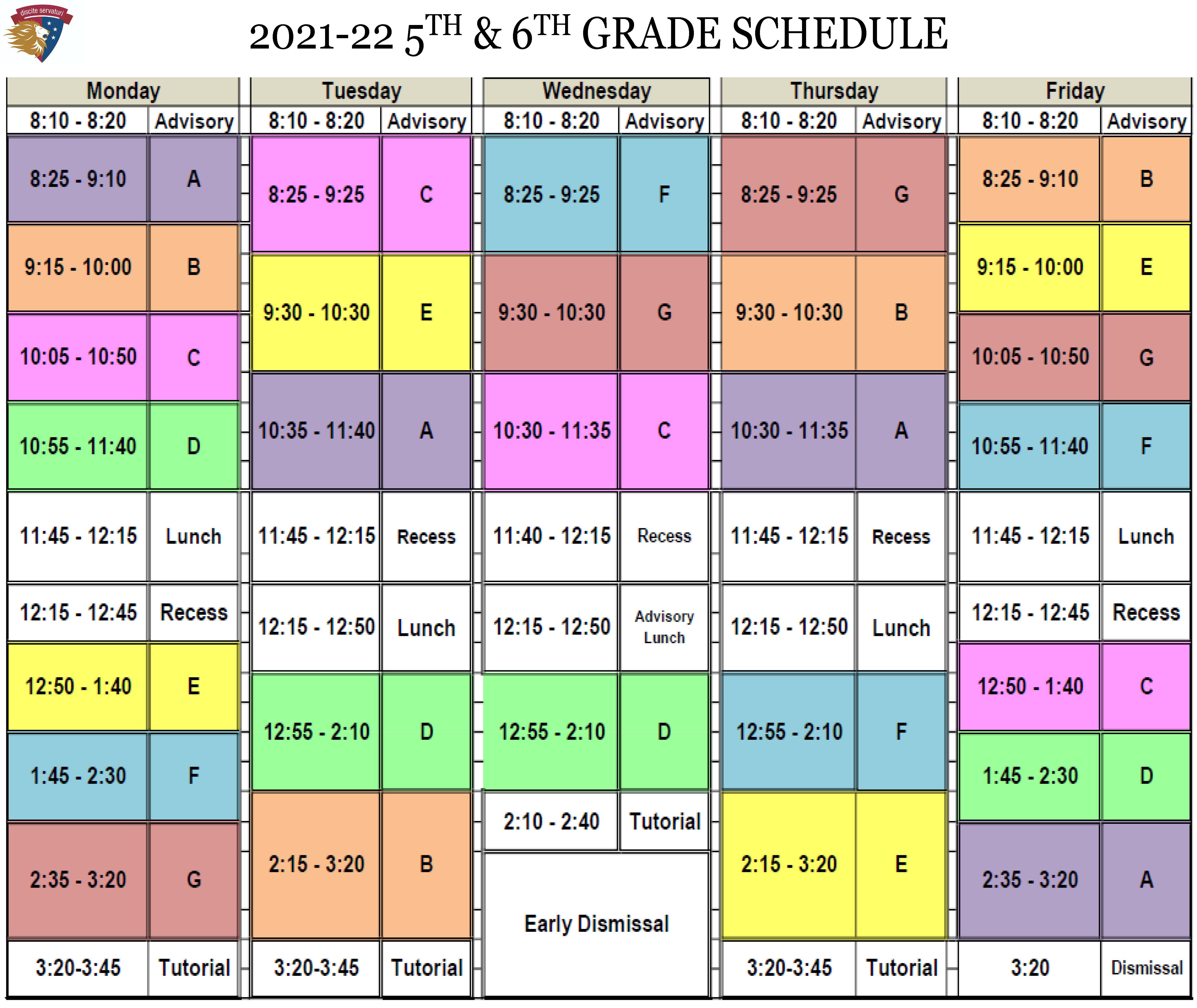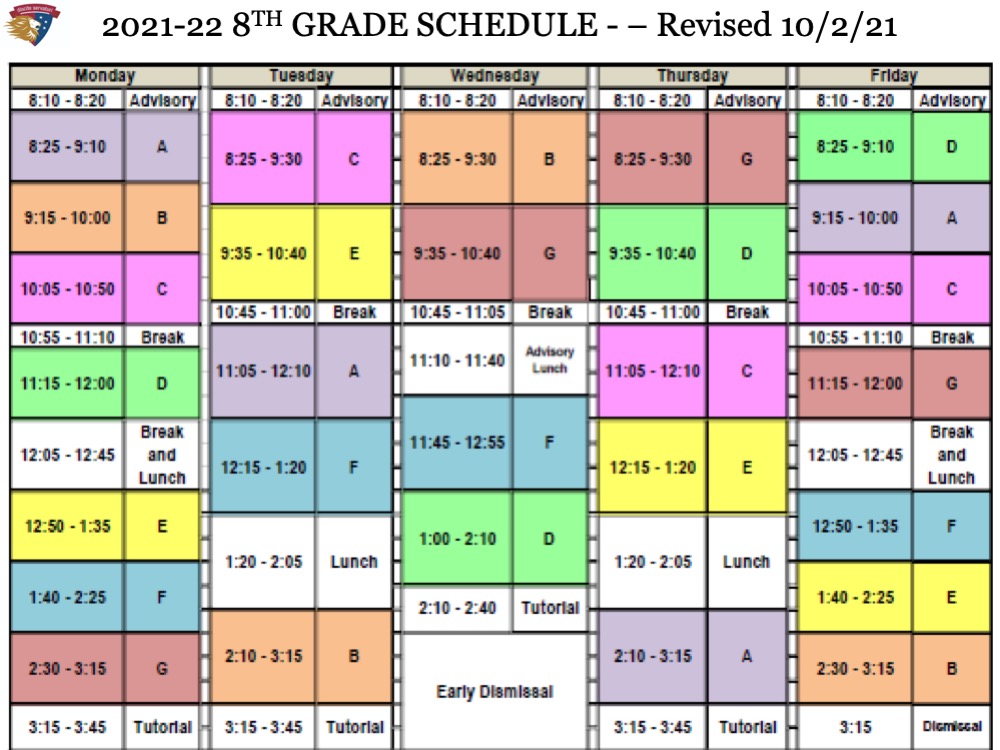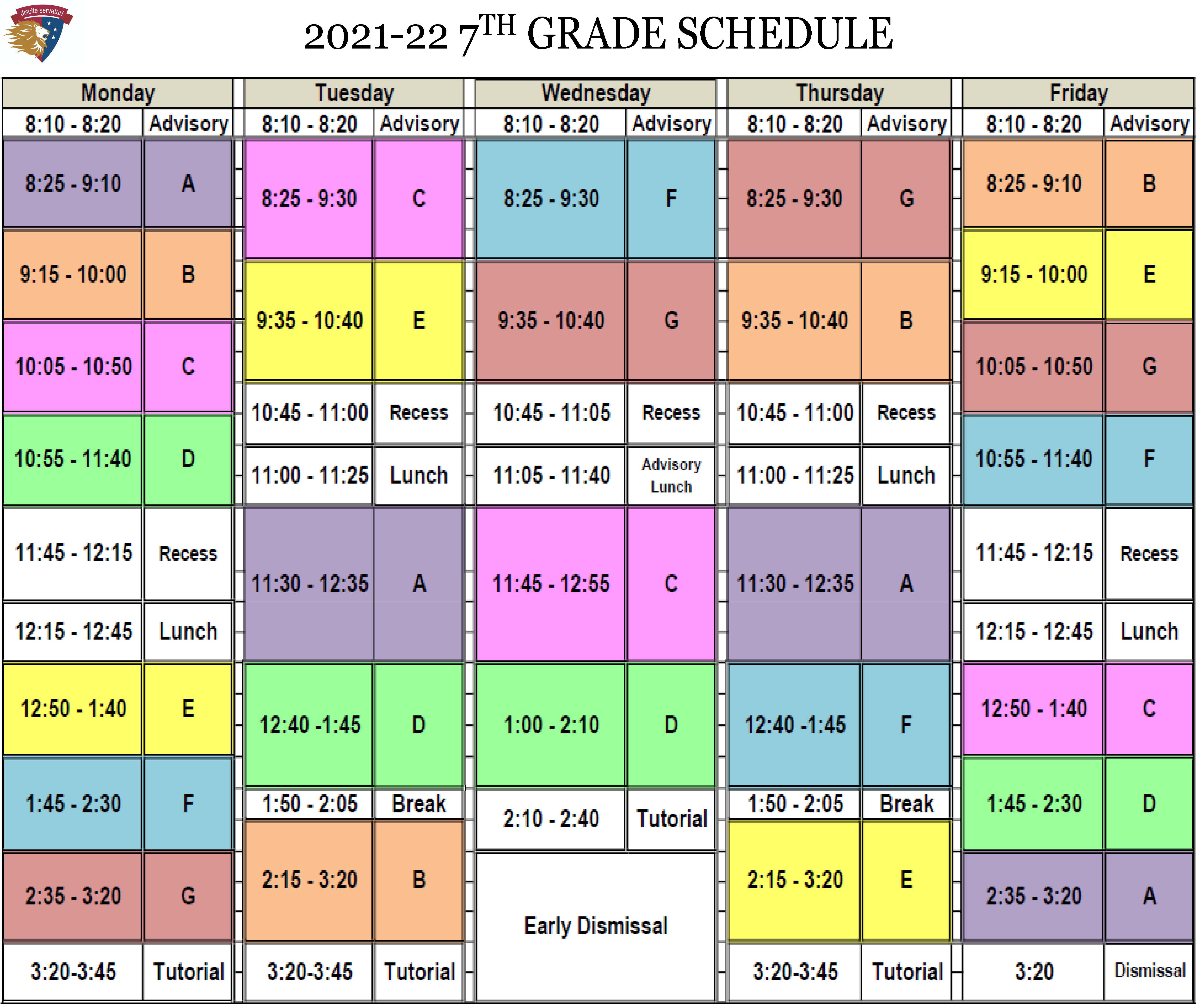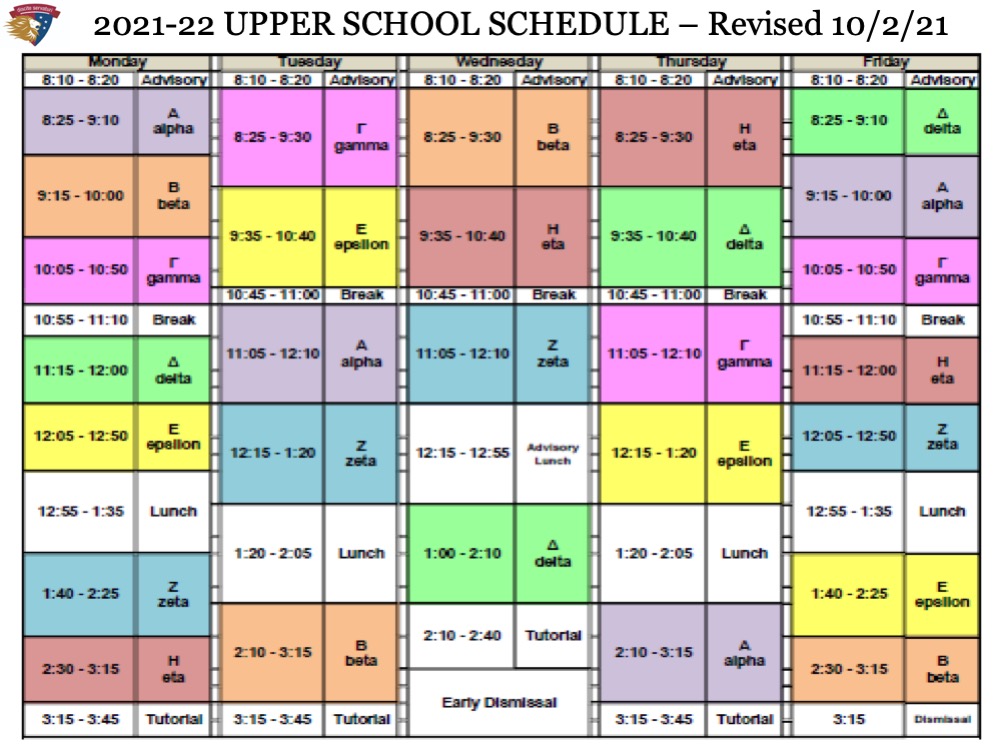 Vaccination & Testing
Vaccination Proof or Weekly Testing
Washington Latin students must either share proof of being fully vaccinated or show weekly proof of a negative COVID test. That testing can happen either on campus with Curative or at another location of your choosing.
There are three options:
1. Student is fully vaccinated (at least 2 weeks past final dose)
Provide a PDF or photo of the vaccination card.
Regular testing is not required at this time.
2. Student is partially vaccinated (not yet 2 weeks past final dose)
You tell us the date by which the student will be fully vaccinated.
Indicate your testing preferences (on-campus or elsewhere).
3. Student is unvaccinated, or you decline to share vaccination proof
Indicate your testing preferences (on-campus or elsewhere).
NB! Baseline testing will be offered at Latin for unvaccinated students at all Back-to-School events!
Please complete this survey form to indicate your plans it by 8/17/21, so that we can plan our Back-to-School testing.
COVID Testing
Has your child already participated in on-campus Curative testing? If so, you can skip this section about registration – you are done!
New to Latin and/or on-campus testing? Read below to learn how to register with Curative. It takes about 15 minutes.
NB: COVID testing is FREE – fully covered in DC with no copay or deductible for the family. Providing health insurance information allows Curative to be reimbursed (and lowers Latin's cost) but will not affect your family's payment.
Register for on-campus testing with Curative
To participate in the on-campus COVID testing please pre-register, if at all possible, to make the process easier and faster for you and your child. Pre-registration is all online (computer or phone) and takes 15 minutes or less.
The app asks for the following:
Your child's information (name, birthdate, address, etc.)
Parent information (name, address, etc.)
Health insurance information – If you have insurance, you will be asked for a picture of your insurance card (so good to have that handy) and/or the group and policy number. Whether you have health insurance or not, we can still provide the weekly COVID testing.
After providing this information, you make an appointment. Select any time – your choice does not really count in this case. We will be testing as it comes at Back to School events.
Email confirmation will be sent to you. Look for the CUR123456789 (9-digit code) just under your child's name. This is what the Curative team will need to check in each student for his or her test.
After this initial registration and provision of information, your child will be in our system, and we will make all future testing appointments. You, as the parent, do not need to go through this process again.
HealthCheck & Entry
No more HealthCheck!
Last year, all students and faculty used a Washington Latin-specific symptom checker app called HealthCheck.
We will NOT be using HealthCheck this year, but we need families to check their children's symptoms and, if needed, temperature before they leave for Latin. ANY symptoms – please keep them home!
1. Designated Entrances
In Q4, we had a designated campus entrance for each GRADE.
In 2021-22, each DIVISION (Middle or Upper) has a designated entrance.
Middle School students
Enter through the MCC Gym Vestibule (parking lot)
Students wait in the Gym before going to class
Upper School students
Enter through the school's front entrance (2nd Street)
Students wait in the MPR before going to class
2. @Latin Pre-entry Temperature & Symptom Check
Each student will be checked in by a Latin faculty member before entry:
Temperature check with a contactless thermometer
Symptom check (simply asking how the student is feeling)
Masking & Hygiene
Masks Required at Latin
Washington Latin students and faculty must wear masks while on campus, both indoors and outside.
Single masking is the standard. We will not require double masks at this time.
Disposable masks will be provided for any individual arriving without one.
Masks are required outdoors as well as indoors. This includes recess/breaks and sports practices and games.
Mask breaks will again be possible outdoors, as long as the student is at least 6 feet from others.
Hand Washing and Sanitizing
Washington Latin students will be allowed ample and frequent hand-washing opportunities, and hand sanitizer is available throughout the building.
Bathroom breaks will be scheduled, and students will be encouraged to wash hands thoroughly each time.
Hand sanitizer will be provided pre-entry for each student.
Sanitizer stations are located throughout the building, including in every classroom. Students will be encouraged to use them every time they enter or leave a space at Latin.
Distancing & Separation
Protocols for Social Distancing
Latin's daily routines will follow DC guidance for a minimum 3-foot separation between students, particularly in these key situations:
Classroom set up – We have reset classrooms to ensure the three-foot distance and have updated our routines to ensure minimal contact, such as not sharing supplies, rearranging furniture, etc.
Hallway traffic – We will manage numbers of students in the hallways at one time to limit contact and are considering a range of possible protocols. More details will follow.
Breaks/Recess and Lunch – These will be outdoors as much as possible, and students will remain masked except when eating and drinking. Cohorts/grades will have designated lunch locations to maximize distancing. This may include the MPR but for a smaller portion of students at any given lunch period.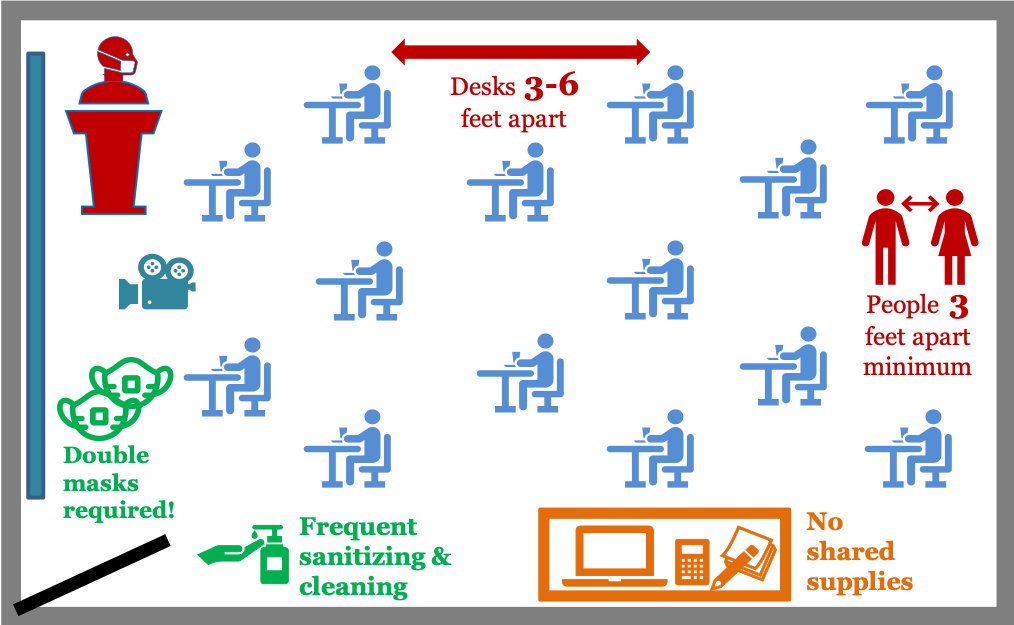 Building Upgrades & Sanitizing
Protocols for Building Cleaning
Latin continues with enhanced cleaning protocols during the school day, including:
Frequent bathroom cleaning
Frequent cleaning of high-contact surfaces
Cleaning individual items after each use
Building Airflow & HVAC
Latin has made sure that we have increased airflow and filtration:
HVAC Upgrades
Open windows and doors
Making use of outdoor spaces
Other Building Modifications
Additional changes to increase COVID safety include:
Toilet lids added to all commodes
Hand towel dispensers in the restrooms instead of air dryers
Hand sanitizer and disinfecting wipes available in all building locations for students and faculty alike
COVID Response
If a student gets sick on campus
The student is immediately isolated from others.
The parents are notified to pick up the child ASAP.
We administer a Curative test (results within 24 hours) and encourage additional testing, as appropriate.
If a student who has been on campus tests positive
The family notifies the school, as will the Health Department.
All individuals who may have been in sustained, close contact (as determined by the Department of Health) are notified
The student remains out of school until symptoms for 7-10 days, again as determined by the Department of Health.
COVID positive but asymptomatic students will continue to learn with a temporary distance learning plan (more details to follow.)
If we have community spread at Latin
Isolation of the infected students will follow protocol outlined for on-campus COVID.
The campus will be deep-cleaned, possibly requiring cancellation of some or all on-campus activities for a day or more, depending on the situation.
We will consider shifting to remote learning for some or take other actions, as needed and recommended by DC Health and other authorities.
Medical Exemption
Exceptions for the return to full-time, in-person learning in the fall will be made in cases of medical necessity and students will be provided with a Distance Learning alternative. For this exemption, parents must provide Latin with documentation from a physician of the medical condition and need for at-home learning. More information as well as the form required for this can be found on the OSSE website.
If you are planning to request such an exemption, please let us know of your intentions immediately. The OSSE forms and documentation can be submitted later, if necessary.
Please email School Nurse Stephanie Williams or Latin's COVID point of contact Martita Fleming to indicate this.  Nurse Williams and Ms. Fleming can also answer any questions about the requirements or process.
Academic Overview
Latin will open 2021-22 with
full-time, in-person
learning Monday – Friday each week.
Latin's classical model resumes, with added supports for all but focusing on those with the greatest need.
Continue: Classical model with discussion, addressing moral issues, and content-rich curriculum that balances the wisdom of the ancients with modern issues and approaches (including our 1:1 Chromebook program – more details follow!)
Add: Diagnostic tests to determine student progress in core subjects; more academic supports, such as in-school tutoring and more opportunities for one-on-one teacher tutorial.
Adjust: Our daily schedule in order to leverage the good lessons learned during 2020-21, including:

The benefits of longer learning blocks
Opportunities for in-class work and thus less daily homework
Alternative schedule on Wednesday
Constraints & Unknowns
Constraints include by policy and guidance from DC authorities, including:
The number of days on campus per week (5)
The number of days on campus per school year (180)
The number of hours on campus per day (6)
The number of instructional hours per high school course needed for credit (Carnegie Units)
Unknowns include developments in the COVID pandemic and related guidance/policy changes for DC schools. We are staying flexible, ready for changes and developments this year!
Academic Needs & Supports
Focus on accelerated learning
While some students thrived with distance learning, others struggled and did not keep pace with peers' learning. Accelerated learning means closing learning gaps next year, even as students continue to learn new material in current grade
Latin's plan adds support focused on those with the greatest need.
Administer diagnostic tests to determine student progress in core subjects (reading and math) particularly new-to-Latin and Middle School students.
Add more academic supports, such as in-school tutoring and more opportunities for one-on-one teacher tutorial for those with particular needs.
Add more faculty to support this work

Coordinator of Student Intervention – Hazie Crespo will strengthen our system for identifying students in need, creating individualize plans, and ensuring students are either progressing or get additional support.
Public Allies Tutors – Three additional new staff will provide intensive tutoring (one-on-one or in small groups) during Academic Support periods
Diagnostic Asssements
Benchmark Reading: All students in grades 5-7 will be assessed for reading levels at the start of school. This is administered during English over the first few weeks of school.
Benchmark Math: All Middle School students have begun using Edulastic, a platform that allows online student practice while also tracking their growth and areas of challenge, so that we can provide additional supports.
Chromebooks & Materials
Chromebook 1:1 Policy
Latin provides a Chromebook (think basic laptop) to each enrolled student.
This is often called a "one-to-one" or "1:1" technology program (one computer for every student). These Chromebooks are the property of the school but "live" with our students until they are no longer enrolled at Latin, including both regular in-person operations and during any period of distance learning.
Read more about our 1:1 Chromebook program on the Tech page.
Device Distribution
Who: Every Latin needs a school-issued Chromebook. Most returning students still have the device issued to them last year. Any returning students without a Chromebook should receive a device this month.
When: Chromebooks will be available for pick up at all Back-to-School events. Any student (new or returning) who needs a Chromebook may come to campus for these events to pick up a device.
What: To be issued a device, the Tech Loan Agreement must be signed by a parent/guardian and the student on paper. No appointment is needed.
Daily Tech Routines
Chromebook + Charger EVERY DAY: Students are required to bring their chromebook and charter to school every day.
Day Loaners: If a student forgets the device or it is not working, Latin has loaner chromebooksthat can be checked out for a single school day. These are available for check out between 7:50 – 8:30 at the Library Circulation Desk and thereafter from the Tech Office.
Tech Help Desk:  When something goes wrong, there is help! We now have an official ticket submission app now for any Chromebook issues. Details are available on our Tech page!
Temporary Virtual Learning
3 Possible Distance Learning Scenarios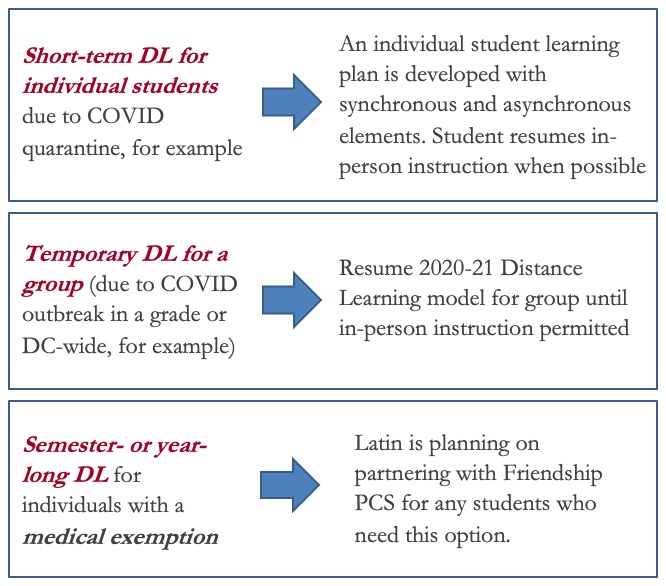 Per DC authorities, exemption from in-person school due to a physical or mental health condition requires documentation and a physician's signature.
Supply Lists
Uniforms
Washington Latin believes that appearance is important and requires students to meet the highest standards of dress and deportment. We see parents as our partners in ensuring that students come to school each day well groomed.
We require all students to wear uniforms and adhere to the Uniform Policy at all times while in the school building and at school-sponsored functions. Students' personal presentation should reflect modesty, neatness, and cleanliness. Hair must be kept neatly groomed and clean at all times and may not interfere with vision or the performance of school activities. Students are not to wear headscarves, hats, or other headwear except as personal religious beliefs dictate.
All Washington Latin administration and faculty will strictly enforce the following Uniform Policy. Failure to adhere to the Uniform Policy will result in strategic intervention or disciplinary action; chronic non- adherence may lead to suspension from school. Washington Latin also reserves the right to change this policy as needed. READ MORE
Transportation
Chartered buses serving Hillcrest/Anacostia, Glover Park, Tenleytown, and Eastern Market are provided for the 2021- 2022 school year.
Standard morning pick-up times are as follows:
Hillcrest/Anacostia – Pick-up at 7:10 a.m. in the parking lot of the Safeway shopping center near Good Hope Road, Alabama Avenue, and Naylor Road SE
Eastern Market – Pick-up at 7:30 am on North Carolina and 7th, SE (2 buses originating at Eastern Market; one bus coming from Hillcrest/Anacostia)
Glover Park – Pick-up at 7:25 at the Guy Mason Recreation Center Parking Lot
Tenleytown – Pick-up at 7:35 a.m. on 40th St. behind Whole Foods, bus coming from Glover Park
Health & FARMs Forms
Health & Dental Forms
As we do each year, we will be collecting the Universal Health Form and Dental Form for all students, including the list of required immunizations. As we shared last spring, the DC rules have become more strict on immunization. All students must have updated records on file or will not be allowed to attend school! Read more and make your child's appointment today!
Free and Reduced Meals Form
Applications for Free and Reduced Meals (FARMs) are available now for the 2021-22 school year. You may fill out this form or print it to complete on paper. Either way, the PDF file should be e-mailed to Martita Fleming for confirmation of eligibility. Remember that you must re-apply even if you were eligible last year; please contact Ms. Fleming with questions. Haga clic aquí para ver el formulario en español.
Athletics
Fall Sports Registration
Middle School
Registration for our fall sports season Opens today, August 13th at 5:00 pm and will close on Monday, August 23rd at 8:00 pm.  Practice days are Mondays, Wednesdays and Thursdays from 3:30-4:30 pm.  On early dismissal days on Wednesdays, all student-athletes are required to attend tutorial before reporting to practice. Tryout dates are scheduled for September 8th and 9th from 3:30-4:30 pm.
Fall sports include:
Upper School
Registration for our fall sports season Opens today, August 13th at 5:00 pm and will close on Monday, August 23rd at 8:00 pm.  Practice days are Monday-Friday from 4:30-6:00 pm (actual practice time on Wednesdays will be determined by coach).  Preseason/tryout dates are scheduled for August 23rd, 24th, and 25th (interested players should email coaches actual practice/tryout time).
Fall sports include:
Magis Sign-Up
Magis will be offered for the 2021-22 school year, however it will not begin until after Labor Day. We will send out more details soon!