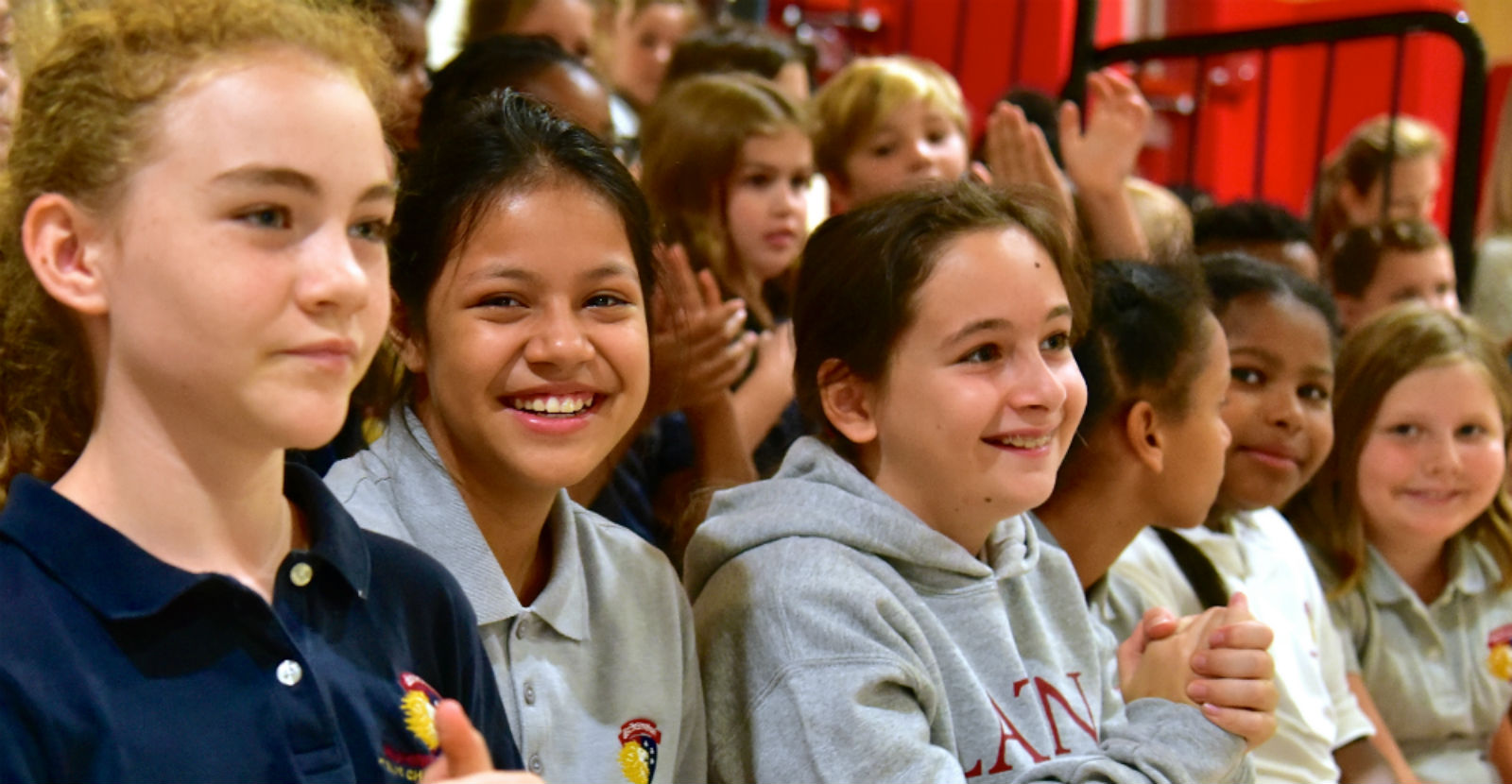 TIME TO (RE) ENROLL! Open through 5/27/20
Information for both NEW and RETURNING students
ENROLLMENT INFO
Enroll Your Child at Latin
Free and accessible to families from all eight wards of the District, the school seeks young women and men of good character who are eager to learn and willing to work. Latin's process of admissions is designed to be open to any DC student.  As an open enrollment public charter school, there are no admissions requirements except DC residency. We are not allowed to – and do not –  look at test scores, past grades, or other academic background.  As a publicly chartered school, Washington Latin's admissions policy meets enrollment guidelines set by the DC Public Charter School Board.
Washington Latin participates in MySchoolDC, the District-wide common lottery for K-12 education. The lottery deadlines are February 3rd for high school grades (9-12) and March 2nd for grades K-8. Washington Latin accepts new students in grades 5-9 ONLY; we do not accept new students after 9th grade due to the Latin language requirement for graduation. The largest number of openings is generally for 5th grade (90 slots). Please read our FAQ on admissions to learn more.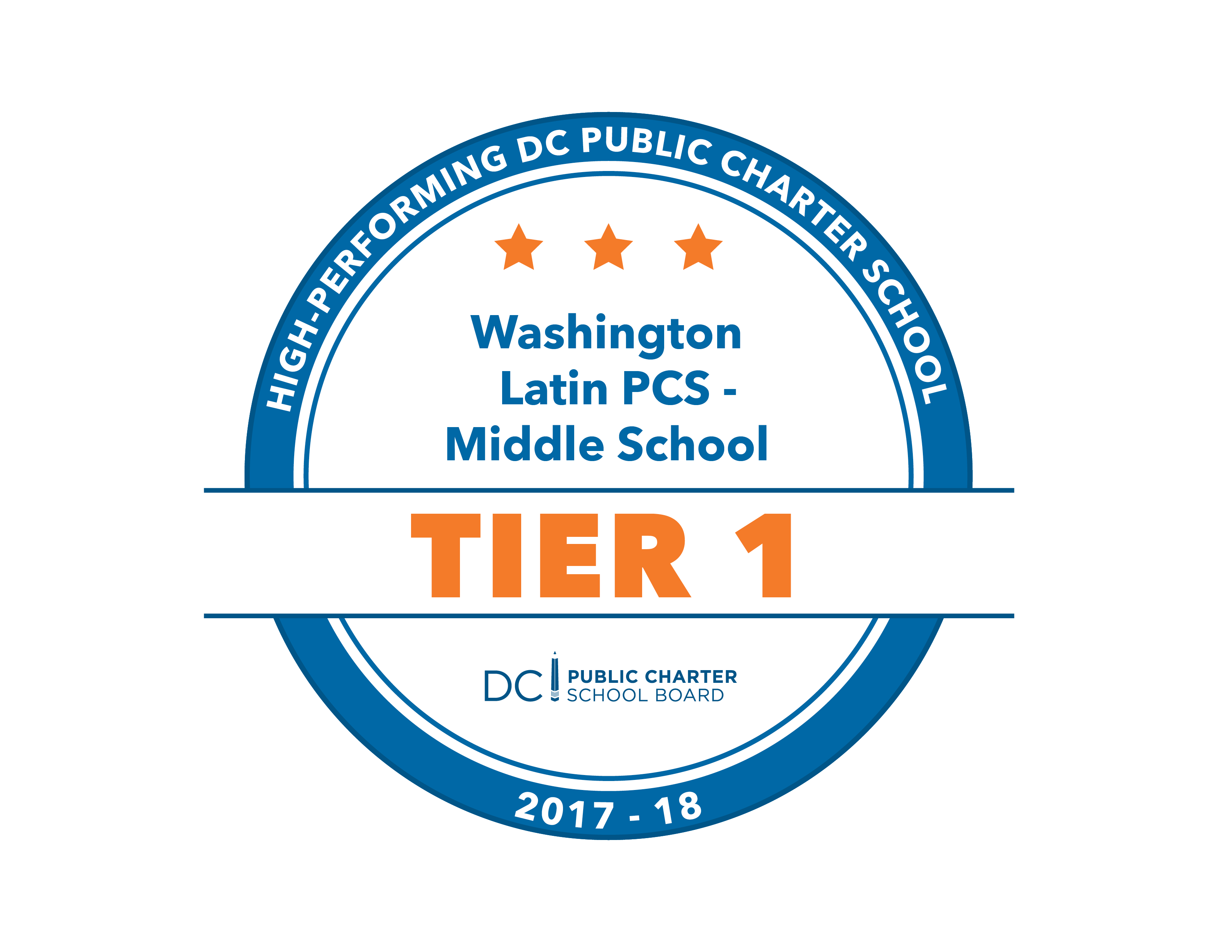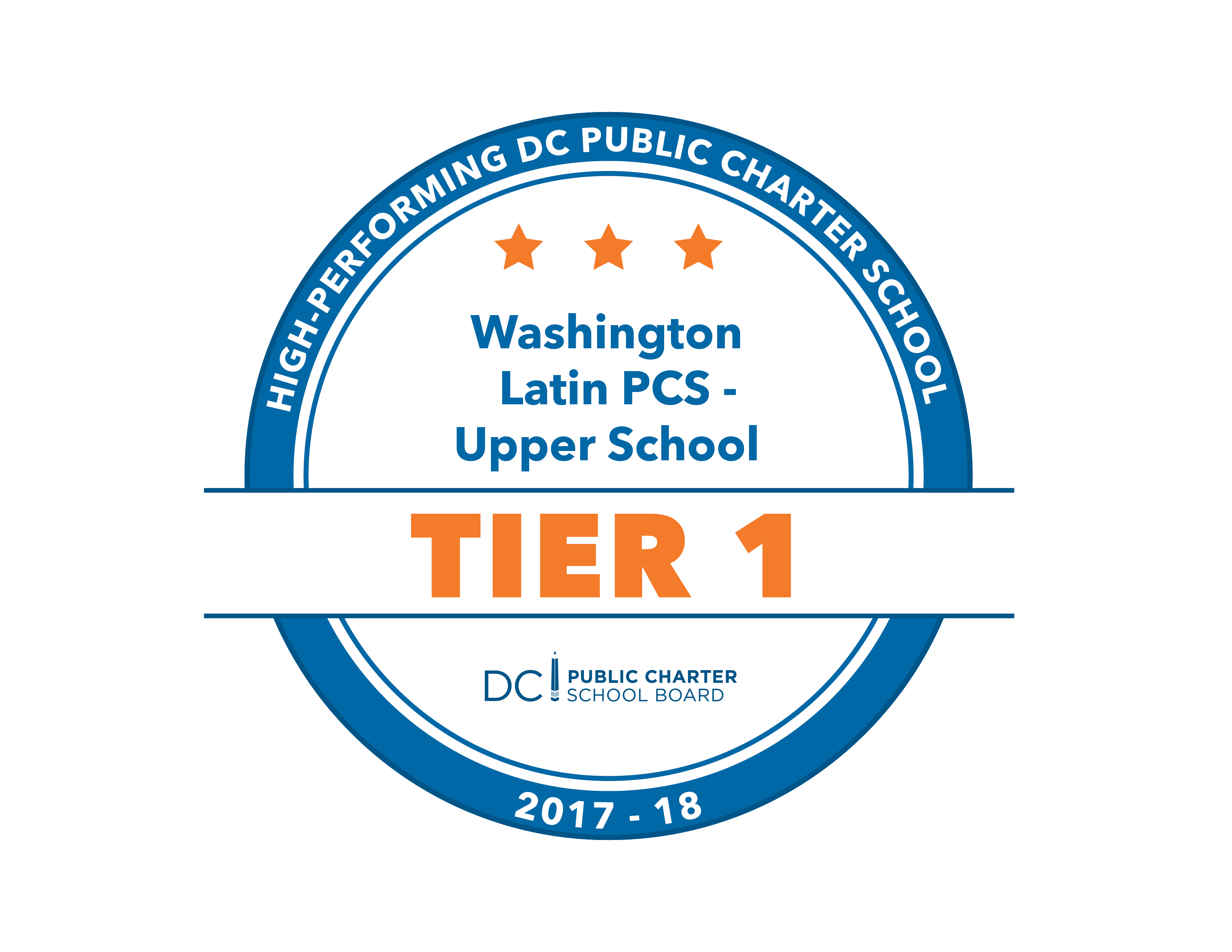 Questions?
Please contact Director of Student Recruitment
Crystal Eleby-El
at 202.909.2194.
School information (PDFs)
Enrollment for NEW & RETURNING Students
All parents of newly matched students should have received an email from Latin with details on enrollment for 2020-21 from Ms. Eleby-El. Please email celebyel@latinpcs.org if you did not receive this email. 
All parents of existing students should have received an email about re-enrollment for 2020-21. Please email enrollment@latinpcs.org if you have questions or did not receive the email.
Visit our Enrollment page for instructions and links to forms
Enrolling Siblings
Latin grants enrollment preference in this order: 1. Siblings of current students; 2. Children of current employees (DC residents); 3. Siblings of newly admitted students. (If a family submits applications for two or more siblings and only one sibling is chosen in the lottery, the other sibling(s) will move to the top of the waitlist.)
Note: Siblings of current students must apply through MySchoolDC. 
Key Dates
Washington Latin participates in the DC-wide public school lottery, MySchoolDC, an online school application site. It is the only way to apply for Washington Latin and the majority of other charter and DCPS schools. This year's important deadlines for enrolling your child for the 2020-21 school year are as follows:
02.03.20

 Deadline for submitting applications for grades 9-12

03.02.20

 Deadline for submitting applications for grades 5-8

03.27.20

 Lottery results released (accepted or waitlisted)

05.01.20

 Deadline for accepting seat at Washington Latin or any other MySchoolDC school

05.15.20

 Deadline for returning enrollment forms to Washington Latin to secure a spot for 2020-21.