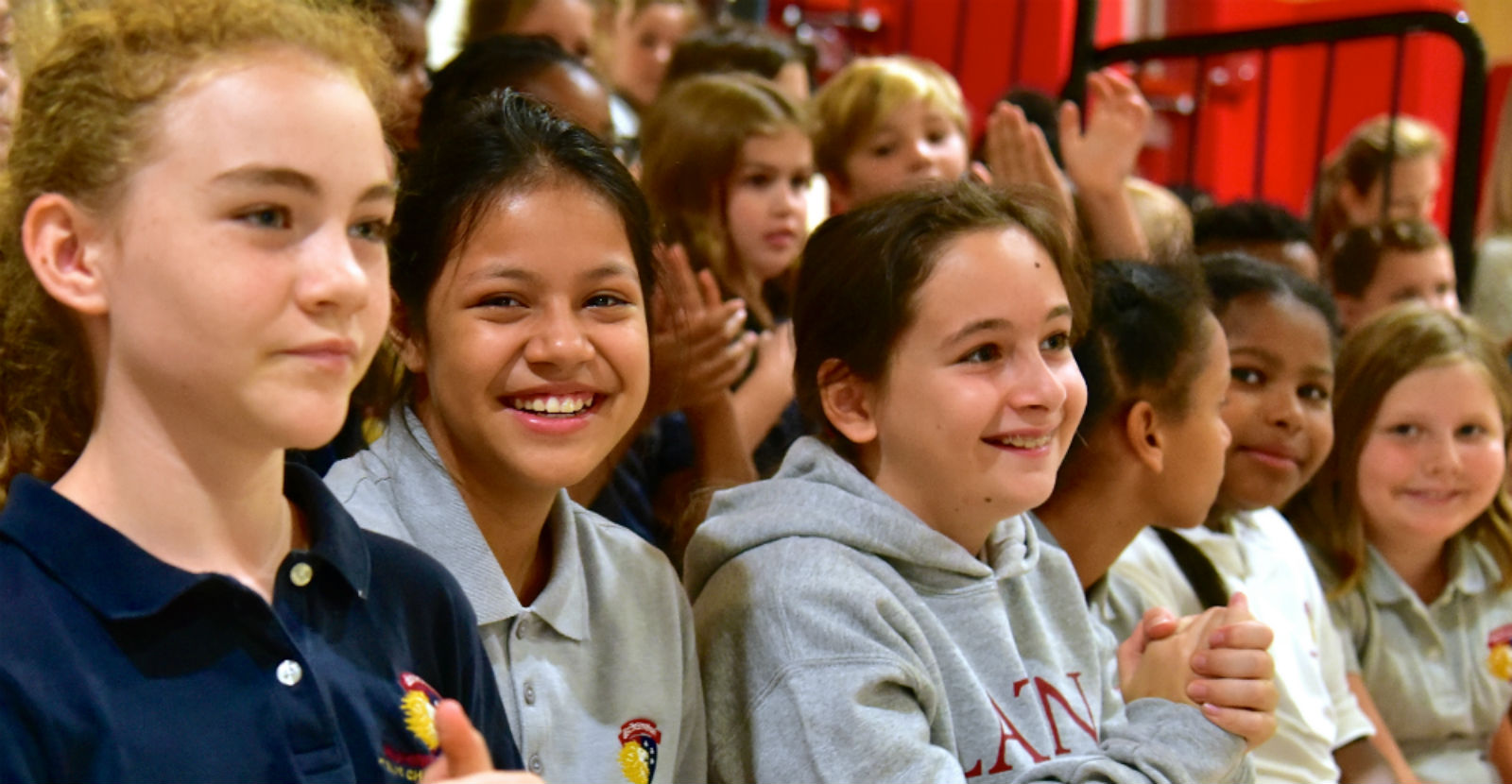 Join the Latin Community
Free and accessible to families from all eight wards of the District, the school seeks young women and men of good character who are eager to learn and willing to work.
Washington Latin is open to any DC student.  We are an open enrollment public charter school; there are no admissions requirements except DC residency.
Virtual Open Houses
Meet members of our administration and faculty, parents, and students
Learn what a Classical Education for the Modern World means
Find out about applying through MySchoolDC, including how to increase your chance of "winning" the lottery
Our open houses begin at 6:30 pm; we end presentations by 7:30 and have time for questions until about 8:00 pm. Students are also VERY welcome!
How to Enroll
MySchoolDC – Common Lottery
Washington Latin participates in MySchoolDC, the District-wide common lottery for K-12 education.

Washington Latin accepts new students in grades 5-9 ONLY; we do not accept new students after 9th grade due to the Latin language requirement for graduation.
The largest number of openings is for 5th grade (90 slots).
Please read our FAQ on admissions to learn more.
Questions?
Please contact Director of Student Recruitment
Crystal Eleby-El
at 202.909.2194.
School information (PDFs)