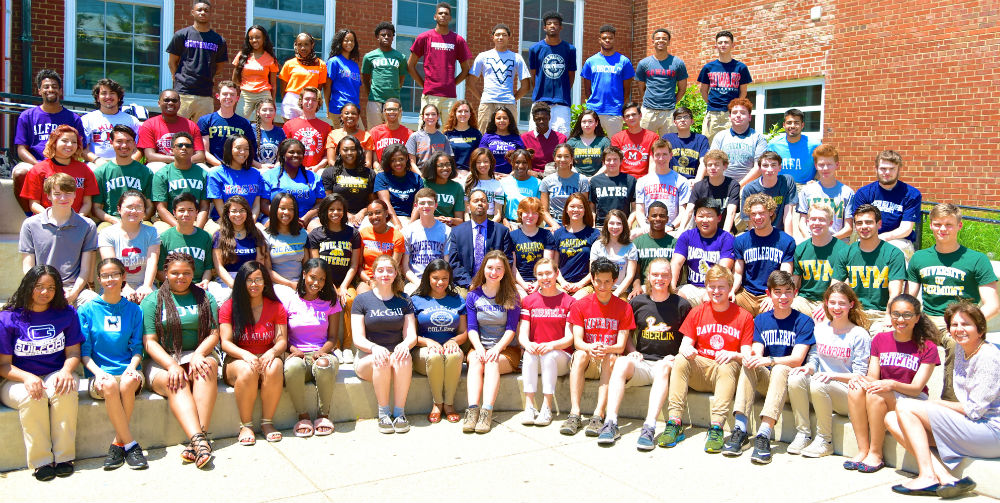 College Counseling at Washington Latin
The college counseling process focuses upon each student's particular needs, goals, and abilities.  The school encourages every student to discover the best match between his or her own background and the offerings of specific colleges.  Some students will choose an Ivy League school or similarly competitive institution.  Others may gravitate toward a much smaller, more intimate or specialized college or learning environment.
College counseling is personalized at Washington Latin.  The school recognizes the vast diversity in its students and families and its obligation to give individual guidance.  The College Counseling Office will serve the juniors and their families as they officially embark upon their college search process.  College planning does not begin in the second half of high school, though.  It begins on the first day of high school, where everything counts from that moment forward for admission and scholarship consideration.  It begins even earlier as students discover how they best learn, build a foundation for a strong work ethic, and determine where their talents lie, what their weaknesses are, and how to continue improving themselves in these areas.  Taking this into consideration, programming (PSATs, college tours, writing exercises, college questionnaires, college and financial aid nights, etc.) exists for all four class years to prepare them for the road ahead at Latin and the world beyond.
The College Counseling Office maintains an unbiased regard for a broad spectrum of colleges as we evaluate their appropriateness for the individual student in terms of size, type, affiliation, reputation, and selectivity.
Current Students and Alumni: Transcript Request
If you are applying for a scholarship or summer enrichment programs, please take a moment to complete this form so that we can get your academic records where they need to go. IF YOU ARE A CURRENT LATIN SENIOR APPLYING TO COLLEGE, ALL TRANSCRIPT REQUESTS FOR COLLEGE APPLICATIONS MUST GO THROUGH NAVIANCE/FAMILY CONNECTION.