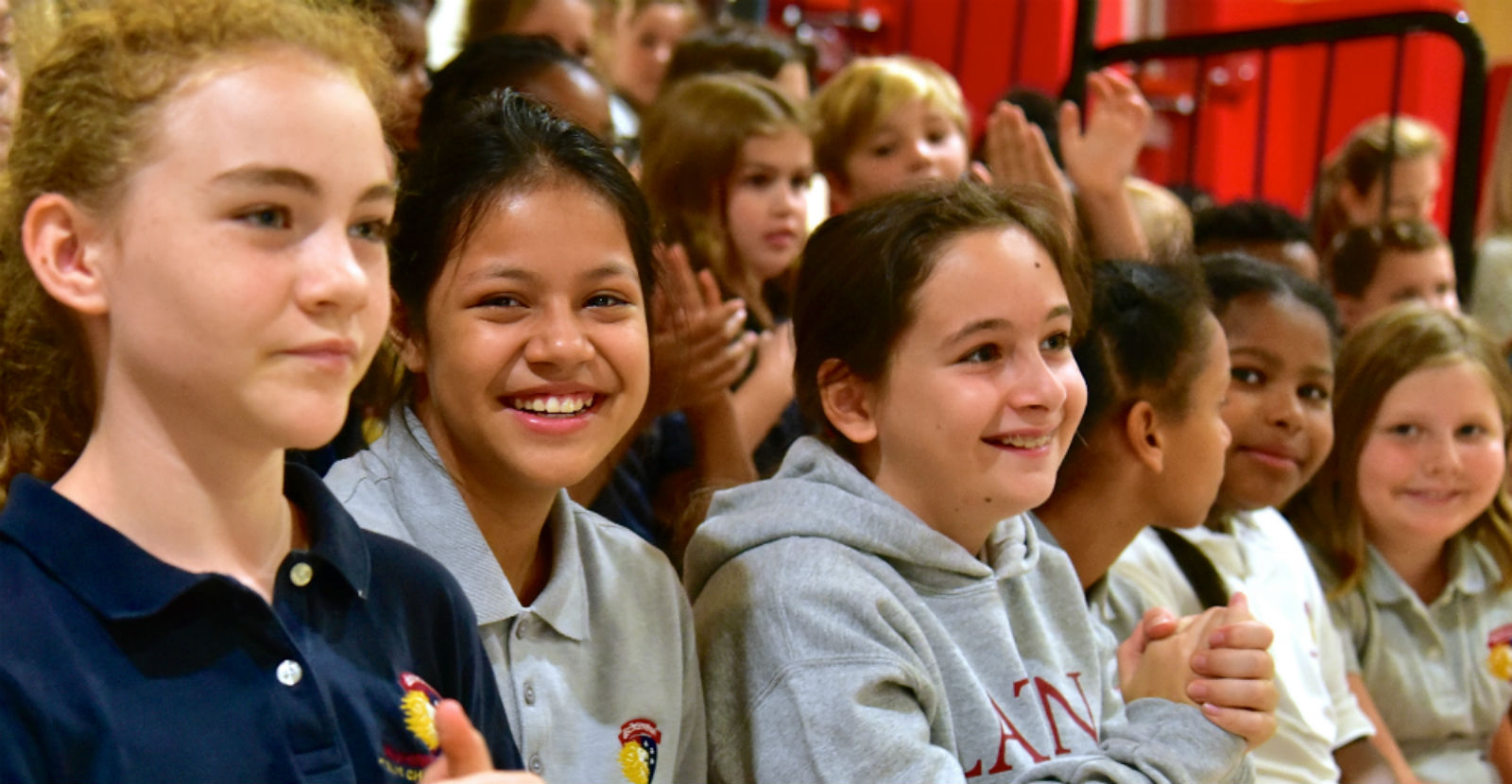 Enroll Your Child at Latin
Free and accessible to families from all eight wards of the District, the school seeks young women and men of good character who are eager to learn and willing to work. Latin's process of admissions is designed to be open to any DC student.  As an open enrollment public charter school, there are no admissions requirements except DC residency. We are not allowed to – and do not –  look at test scores, past grades, or other academic background.  As a publicly chartered school, Washington Latin's admissions policy meets enrollment guidelines set by the DC Public Charter School Board.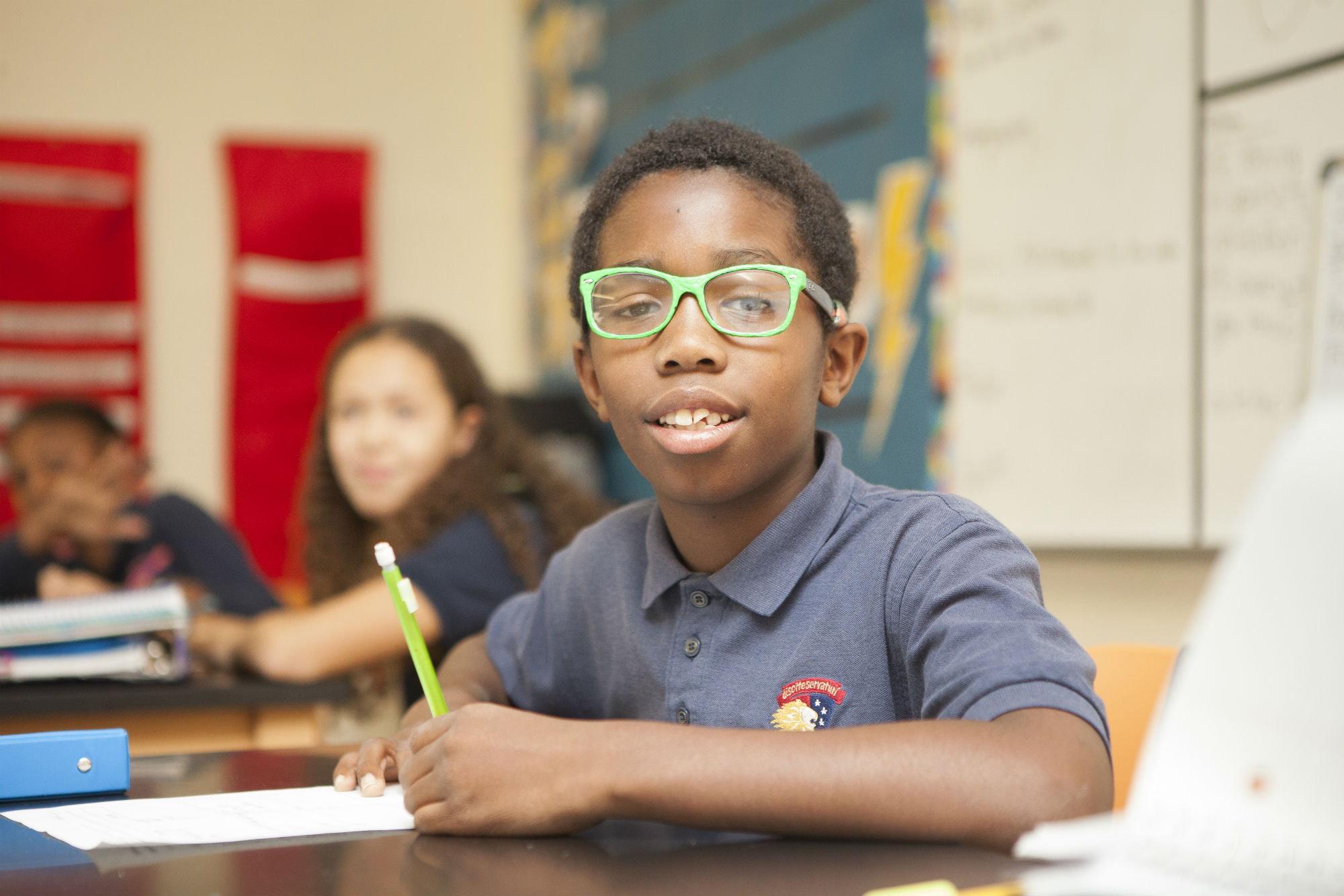 Key Dates
Washington Latin participates in the DC-wide public school lottery, MySchoolDC, an online school application site. It is the only way to apply for Washington Latin and the majority of other charter and DCPS schools. This year's important deadlines for enrolling your child for the 2018-19 school year are as follows:
12.9.17 Ed Fest (all-DC school information fair for families)

12.11.17

 MySchoolDC applications open

02.01.18

 Deadline for submitting applications for grades 9-12

03.01.18

 Deadline for submitting applications for grades PK2-8

03.30.18

 Lottery results released (accepted or waitlisted)

05.01.18

 Deadline for accepting seat at Washington Latin or any other MySchoolDC school

05.15.18

 Deadline for returning enrollment forms to Washington Latin to secure a spot for 2018-19.
Shadow Days
We strongly encourage students who are considering Washington Latin to engage in a "Shadow Day" experience. This opportunity enables prospective students to understand who we are and what a typical day is like better than any other forum in which we can present the information. Shadowing gives students complete access to our school for the day so that they can ask questions and get to know people.
Students who are shadowing are expected to follow all policies at Washington Latin, including appropriate attire (if your child currently wears a uniform, they should wear it), cell phone use, and behavior. Students who are unable or unwilling to comply with our guidelines will have to contact their parents to pick them up. While in class, shadows are expected to participate as if they were a regular student enrolled in our school. We realize that students may find this intimidating, but we can think of no better way for students to get a true sense of what life is like here.
To schedule a Shadow Day, please complete and submit this form.
If we are unable to accommodate your requested date, we will contact you to find an alternative date. We ask that you allow two business days for a response.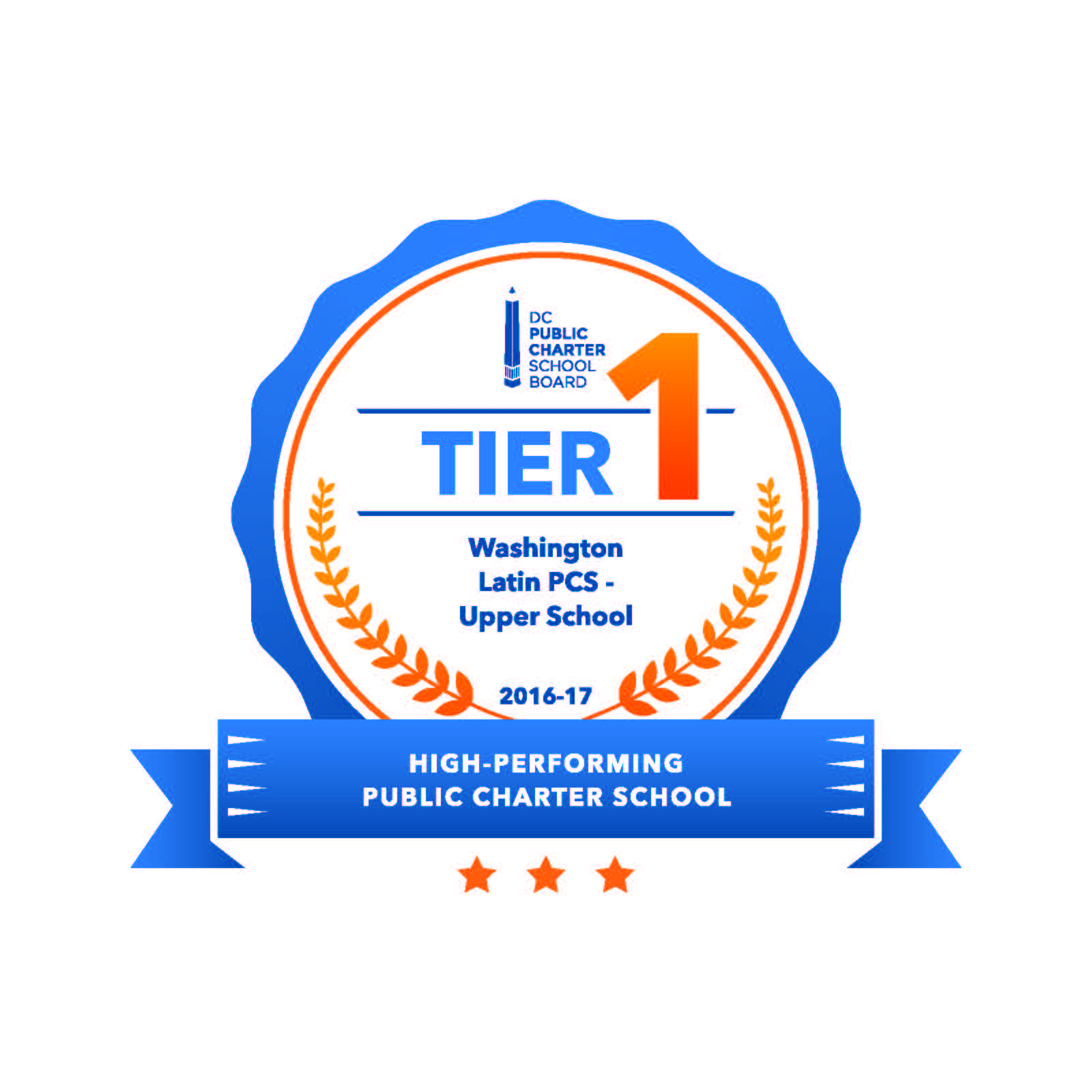 Questions?
Please contact Director of Student Recruitment Crystal Eleby-El at 202.909.2194.
School information (PDFs)
Open Houses and Info Sessions
If you would like to learn more about Washington Latin, we hope you will come to a Latin Open House.  Visit the school and meet our faculty, leaders, and hear from current students and parents. Each open house is held at Latin. All open houses will be from 6:30 pm to 8 pm.
Thursday October 26, 2017
Thursday November 16, 2017
Thursday January 25, 2018
Enrolling Siblings
Siblings of current students must apply through MySchoolDC. We grant preference to siblings of current students. If a family submits applications for two or more siblings and only one sibling is chosen in the lottery, the other sibling(s) will move to the top of the wait list. We also offer an employee preference. The order of preference is: 1. Siblings of current students; 2. Children of current employees (DC residents); 3. Siblings of newly admitted students.
Re-enrolling Current Students
All families intending to re-enroll will receive an email with instructions and appropriate forms in spring 2018. The deadline to submit all but the health and dental forms is the same as new students – May 1, 2018. Once enrolled at Latin, students do not need to apply through MySchoolDC in subsequent years.