Interested in learning more about our bus service?
New to Latin's bus service? To learn more about what our bus service looked like in 2019-2020, use the button to the right. More details about the 2021-22 bus service will be available later this summer!
Parent Forum – June 29, 2021
Thank you to the many families who joined us Tuesday evening to hear about our Continuous Education Plans for 2021-22 and to learn more about our application for a new at-risk student preference in the My School DC lottery. If you were unable to attend, you may watch the recording (gold button to the left) and review the presentation slides.
HealthCheck App
HealthCheck is our Latin-only app for logging student health data. It is secure, easy to use, and open only to Latin parents. To establish your account, please use this link. Learn more about the app, establishing your account, and entering data on this short video. Questions? Email us!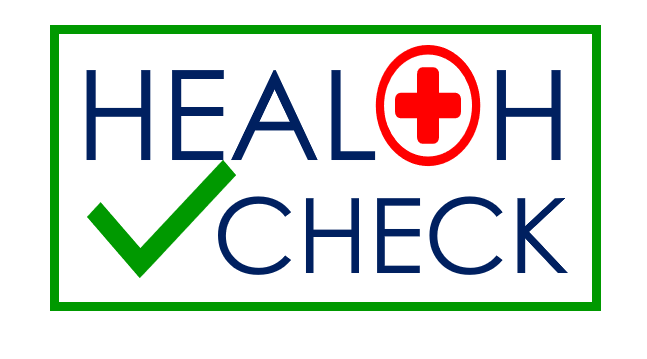 Weekly Testing with Curative
Getting Started with Curative for On-Campus Testing
If your child has been tested at Latin with Curative, you have already been registered and do not need to do anything more. We will let all parents know the schedule for testing in the coming days.
If your child has NOT yet been tested at Latin by Curative, you may still elect to participate in program and must register your child. Pre-registration is all online (computer or phone) and takes 15 minutes or less. The app asks for the following:
Your child's information (name, birthdate, address, etc.)
Parent information (name, address, etc.)
Health insurance information – Whether you have health insurance or not, we can still provide the weekly COVID testing. If you do have insurance, you will be asked for a picture of your insurance card (so good to have that handy) and/or the group and policy number. NB: the test is fully covered in DC with no copay or deductible for the family. Providing health insurance information allows Curative to be reimbursed (and thus lowers the cost for Latin).
After providing this information, you make an appointment. Select any time – your choice does not really count in this case. We will be testing students according to the schedule established for each student, if after Training Day.
Email confirmation will be sent to you and will have a QR code (but that is not the key). Look for the CUR123456789 (a 9-digit code) just under your child's name. This is what the Curative team will need to check in each student for his or her test.
After this initial registration and provision of information, your child will be in our system, and we will make all future testing appointments. You, as the parent, do not need to go through this process again. We will make appointments weekly for each student participating in Curative testing.
COVID Testing Guide & Forms
Please review this guide regarding Latin's procedures for both weekly COVID testing for students and staff on campus, as well as symptomatic testing.
It is essential that Latin can test students who exhibit COVID symptoms on campus, so we can respond quickly and limit community spread. All students must have a signed permission form on file with Latin for this type of symptomatic testing.
We MUST have a signed consent from for this symptomatic testing by our school nurse for ALL students returning to campus in Q4 for hybrid. Please complete this form and return it to nurse@latinpcs.org.
Q4 2021 Information
Details for our move to hybrid learning in Q4 can be found on the Q4 2021 page.
Latin Faculty Directory
Seeing teachers' faces on Zoom is one thing, but we want to make sure you have all their information! Check out our new Faculty directory to get email addresses and see their faces.
Community Service
Check out these resource lists of virtual community service opportunities:
Don't forget to have your verification paperwork signed and submitted to Ms. Nunn!
2021-22 Course Guides
Supply Lists for All Grades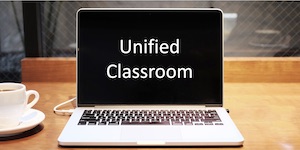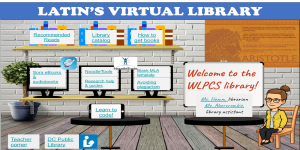 Attendance Policy
Philosophy – Attendance Matters! Consistent attendance in school plays a vital role in every student's academic success and contribution to our community. We want all students at school as much as possible, so they can make the most of the educational opportunities offered in middle and high school. Benefits for the students include:
• Better academic results (immediately and over the long-term)
• More positive attitude about school
• Higher self-confidence
• Good habits that serve students throughout their education and beyond
DC Public Charter Board Profile of Latin
Visit the DC Public Charter School Board profiles for Washington Latin Middle School and Upper School including academic performance data, financial statements, and more.
1:1 Technology Program
Latin will provide a Chromebook (think basic laptop) to each enrolled student for the 2020-21 school year. 
This is often called a "one-to-one" or "1:1" technology program (1 computer for every student). These Chromebooks are the property of the school but will "live" with our students during both distance learning and when we are back on campus. Here we describe how we will get everyone a Chromebook and answer some questions. READ MORE
Free & Reduced Meals
Applications for Free and Reduced Meals (FARMs) are available now for the 2020-21 school year. You may fill out this form or print it to complete on paper. Either way, the PDF file should be e-mailed to Martita Fleming for confirmation of eligibility. Remember that you must re-apply even if you were eligible last year; please contact Ms. Fleming with questions. Haga clic aquí para ver el formulario en español.
Uniform Information
Washington Latin PCS believes that appearance and neatness are important and requires students to meet the highest standards of dress and deportment. We believe parents are our partners in ensuring that students come to school each day well groomed. We require all students to wear uniforms and adhere to the Dress Code at all times while in the school building and at school-sponsored functions.
Support Latin families affected by the pandemic. Please consider giving to our Emergency Fund so we may continue to support our families.
2020-21 Calendar
This summarizes the events on our calendar, which is updated throughout the year.
New-to-Latin Families
Check out our information page, New-to-Latin Families, which will help guide you in your transition to Latin! 
Communication Guide
Read about the ways we communicate with parents.
Important contact information for senior leadership and administration.
Read past issues of the Legenda and DeFacto.
Read the newest issue of the student newspaper.
Family Contact Information
To update your contact information, please email communication@latinpcs.org.
Support the school!
Save a volunteer a call – donate or subscribe now to Latin Pride, our annual all-school fundraising campaign.
Join us for the Cocktail Concert at the end of September!
Purchase school swag and support our Equal Access Fund!
Transportation Updates
Kids Ride Free Update 2020-21
Students can stop by the front desk to pick up a card or
email
in advance to request a card.  All cards can be picked up at the front desk with Ms. Flores.
Learn more about our bus service, including routes and fees. *Families can receive financial aid; contact us to learn more*
As we approach one year of the pandemic and distance learning, we have Latin families still in need of support. Please consider giving to our Emergency Fund so we may continue to support our families.