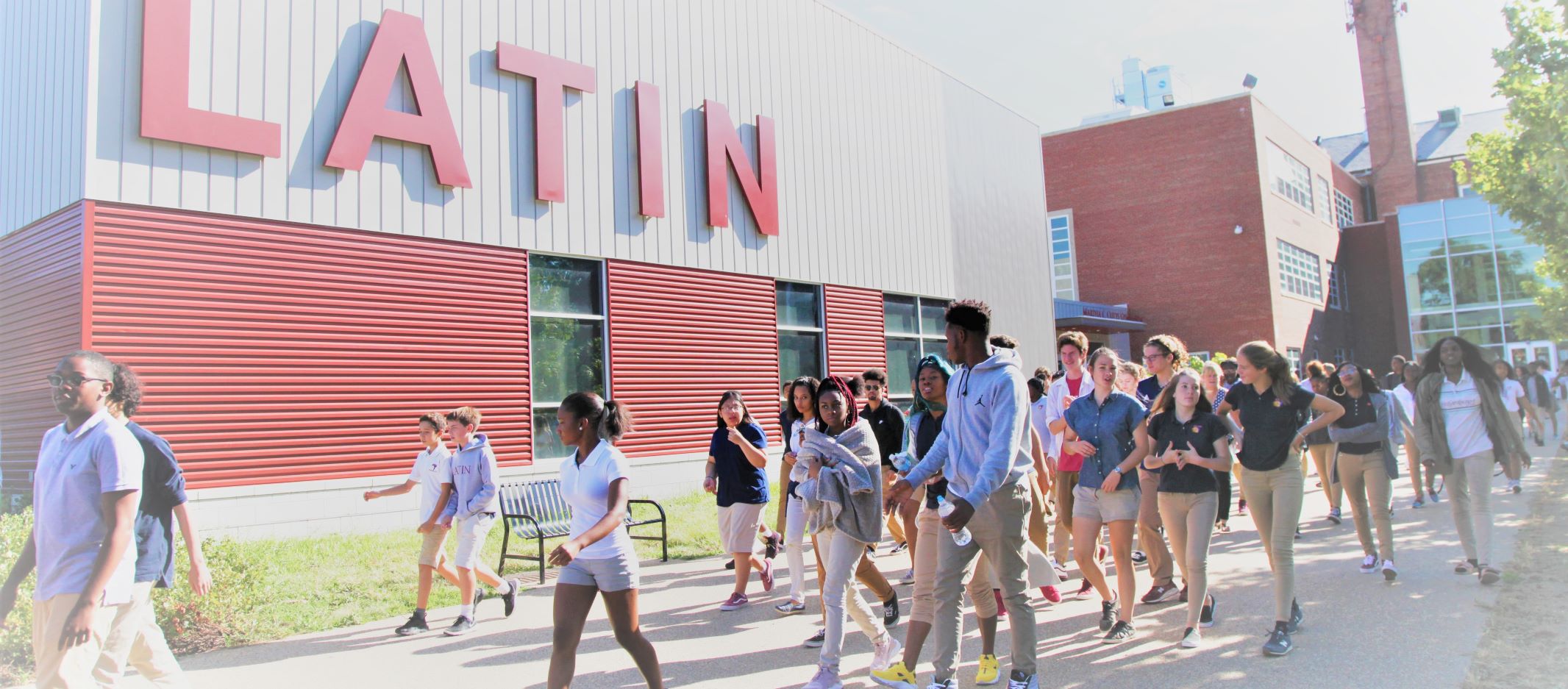 Family Handbook 2019-20
Family Handbook – Main
Please read this handbook and the related appendices.
Upper School Program of Study
This includes Upper School program information, including graduation requirements, course descriptions, and other important information.
Family Handbook Appendices
This includes all policies, procedures, and other important notices.
Handbook Acknowledgement Form
After you have reviewed the 2019-20 Family Handbook (both student and parent/guardian(s), please complete this form and submit to the school. You can print it and send it to the school with your student, or email the form (this version is editable) to communication@latinpcs.org.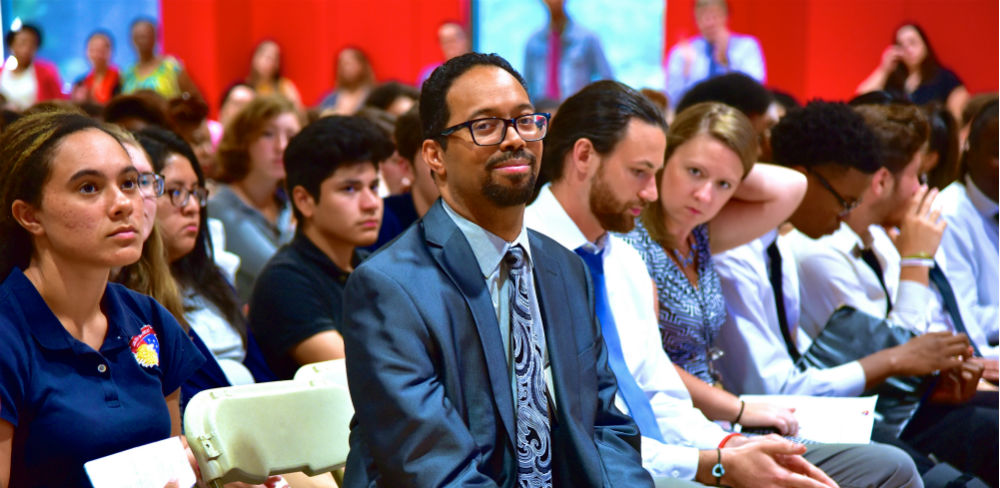 Welcome from the PFA
Greetings Latin Families,
Welcome to the 2019-2020 school year! It's that time of year when we meet and greet everyone at the Welcome Back Get-Together on August 18th in the Martha C. Cutts Gymnasium. This will be a great opportunity to catch up after summer vacation, sign up for volunteer efforts, find out who is in your advisory, and pick up planners and lightly used uniform pieces. You can also sign up for the after-school program and bus service as well as meet and greet your PFA grade representatives (reps).
The Parent-Faculty Association (PFA) exists to connect families, help cultivate a positive school culture, and raise funds in support of school objectives and operations. READ MORE
2019-20 Calendar
This summarizes the events on our calendar, which is updated throughout the year.
Welcome from Peter
Dear Latin Parents/Guardians,
This summer has been a busy one for us, not only planning for this year but also working on our expansion plans. Even as we continue to work on the new campus, we remain steadfastly focused on ensuring that your children have the kind of enriching and challenging experience at Latin that has been the case for the past 13 years.
The start of school is just around the corner, and I hope you are looking forward to this new beginning as much as I am. We will get together the afternoon of Sunday, August 18th with our annual beginning of the year gathering in the gym, sponsored by the Parent-Faculty Association (PFA). READ MORE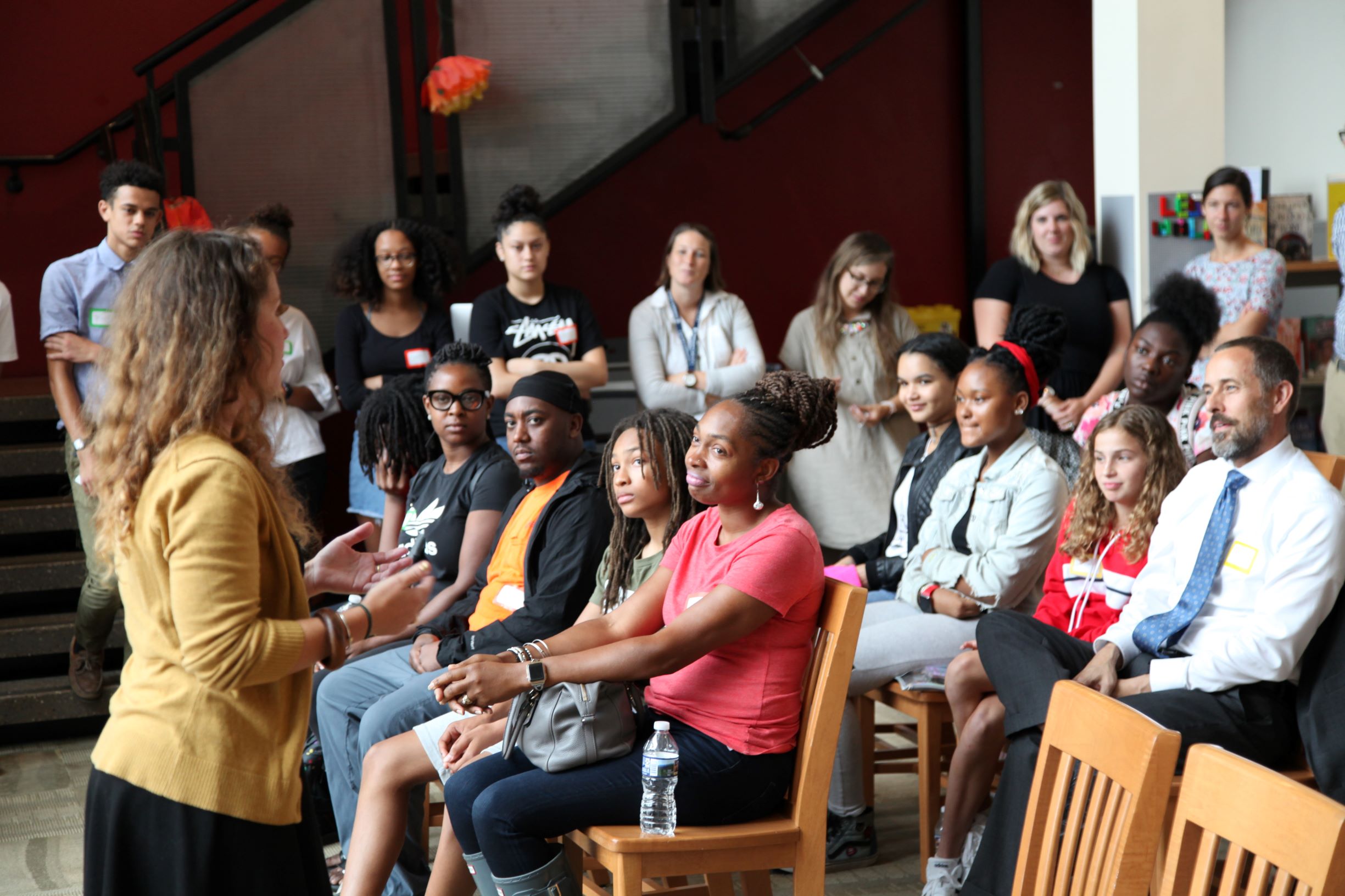 Athletics Program
At Washington Latin, we believe in the value of athletics for the entire student body. Coaches feel the responsibility not only to teach their players the skills and strategy behind the game but also to instill respect for the tradition of the game including honorable behavior. Learning to honor the game builds a sense of responsibility.
Fall Athletics Registration Now Open!
Registration for the fall season of both UPPER & MIDDLE SCHOOL competitive sports is now open and closes Friday, 9/6 @ 8 :00 pm.
MIDDLE SCHOOL
MS Volleyball (Girls, Cut-Sport grades 6-8) Mr. Pieters (Head Coach)
MS Cross Country (Co-Ed, No-Cut grades 6-8 ) Mr. O'Brien (Head Coach) Mr. Starnes (Asst. Coach) 
MS Girls Soccer (Cut-Sport grades 7-8) Ms. Hinkson (Head Coach)
MS Boys Soccer (Cut-Sport grades 7-8) Mr. Cooks (Head Coach) Mr. Hamnd (Asst. Coach)
MS Flag Football (Co-Ed, grades 6-8) Mr. Coleman (Head Coach)
Weather permitted, practices are typically held on Monday, Wednesday, and Thursday for outdoor sports from 3:30-4:30 PM 
UPPER SCHOOL
US Volleyball (Girls, Cut-Sport) Ms. Latham (Head Coach)
US Cross Country (Co-Ed, No-Cut) Ms. Rose (Head Coach), Mr. Hotchkiss (Asst. Coach)
US Girls Soccer (Cut-Sport) Mr. Richardson (Head Coach), Ms. Jost (Asst. Coach) 
US Boys Soccer (Cut-Sport) Mr. Cooks (Head Coach), Mr. Riley (Asst. Coach)
US Flag Football (Co-Ed, Cut-Sport) Coach K (Head Coach), Mr. Eleby El (Asst. Coach)
DC Sail Out-of-school sport credit opportunity for Latin Students https://www.dcsail.org/high-school
Capital Rowing Club Tryout Information  Capital Juniors rowing tryouts 
Registration for non-compete sports (classes) will open later in September.
To learn more about what is offered, which teams require a tryout (cut v. no cut), and the dates of each team's season is available on the ATHLETICS site or https://www.familyid.com/washington-latin-public-charter-school.