SCHOOL NEWS
Read about what is happening on campus with our faculty and students.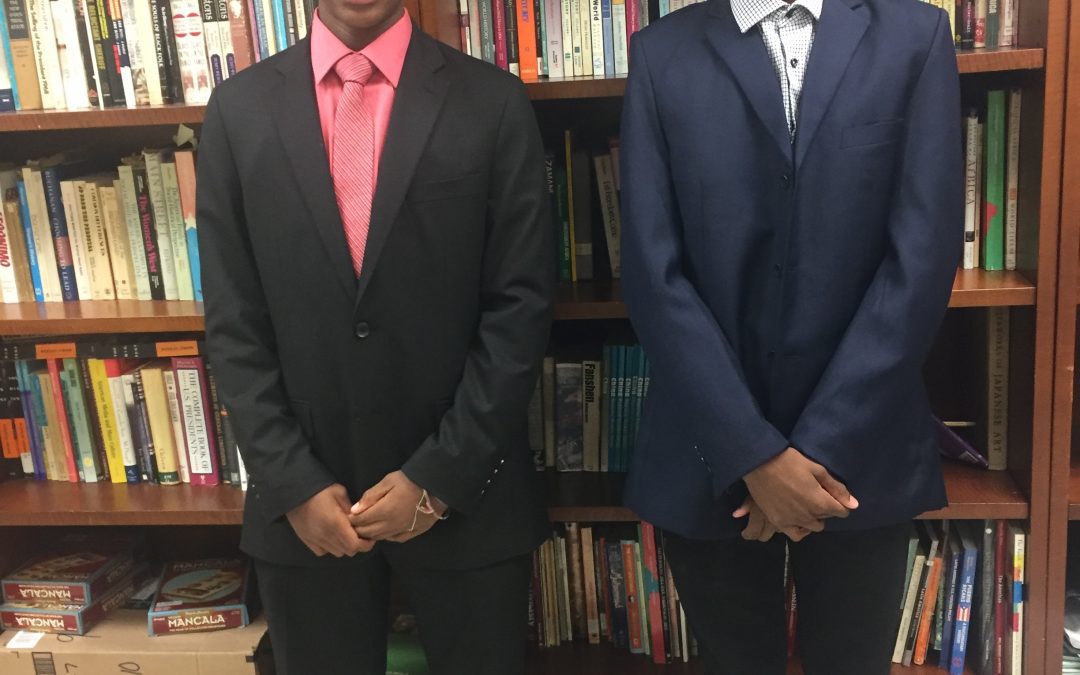 The middle school debate team participated in a varsity debate at Georgetown Day School. Eighth graders D'Andre Person and Jackson Lewis won two rounds, competing against high school and middle school students.
read more
Legenda – Weekly Blog
Read our weekly letter from Head of School, Peter Anderson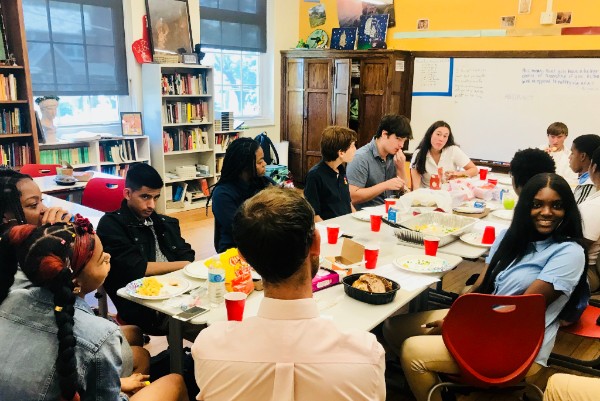 Felicem Annum Novum! Yesterday marked 72 days since the 2018 graduation, the last official day of our previous school year. It was great to see many of you at our first ever beginning of the year parent-advisor conferences. If you were unable to come in, feel free to...
read more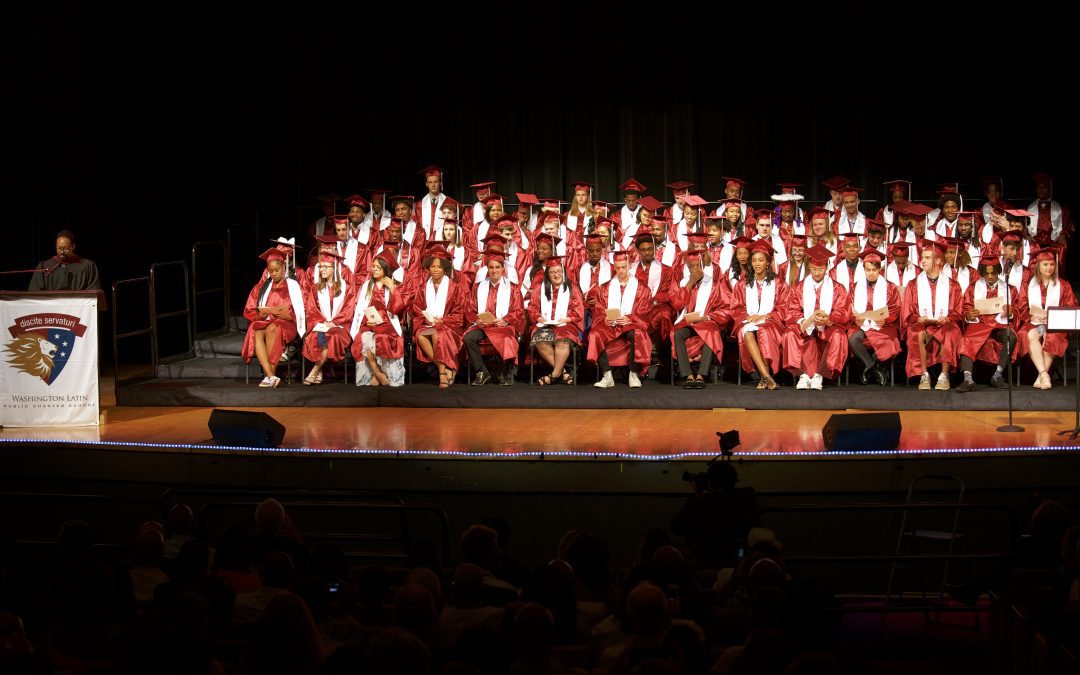 As we prepare for graduation on Monday, at UDC, I am sure our seniors are filled with emotion and memories. There is so much to recall. Times of laughter, such as when they dressed up in suits and petticoats for Ms. Seid's Jane Austen tea party. And moments of...
read more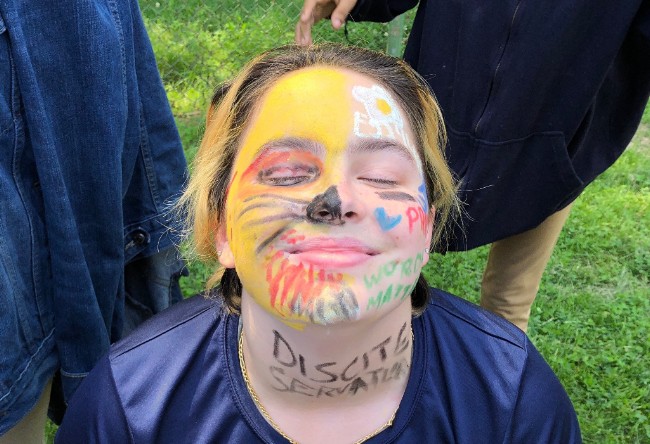 Throughout my career I have been deeply concerned about how students use out of school time, especially the summer break. In March, I referenced the phenomenon known as "summer slide." This is the loss of content knowledge, conceptual understanding and academic skills...
read more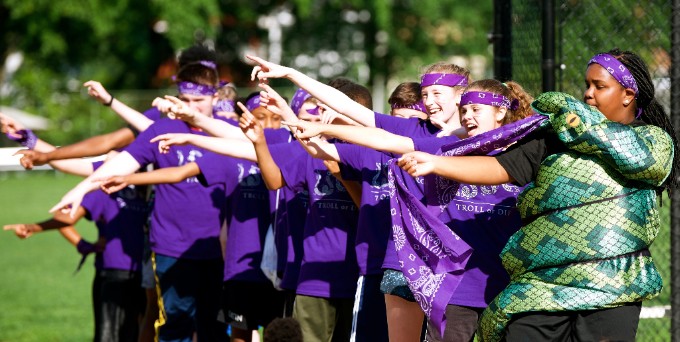 On Wednesday evening I had the chance to discuss the state of the school. However, before talking about our performance in the past 10 months, it was important for me to acknowledge the many parents who selflessly and sacrificially give of their time, talent and...
read more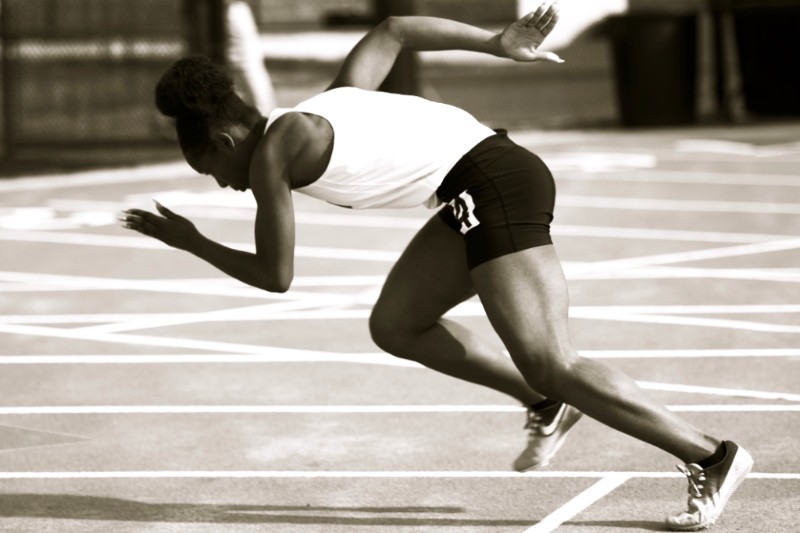 This week, upper school track athletes competed in the PCSAA Championship. And, on Sunday, several of our students, teachers, and parents plan on participating in the Capitol Hill Classic 3K, 10K or Fun Run events. This got me thinking about the importance of...
read more
Latin in the news
View the coverage of Latin in the media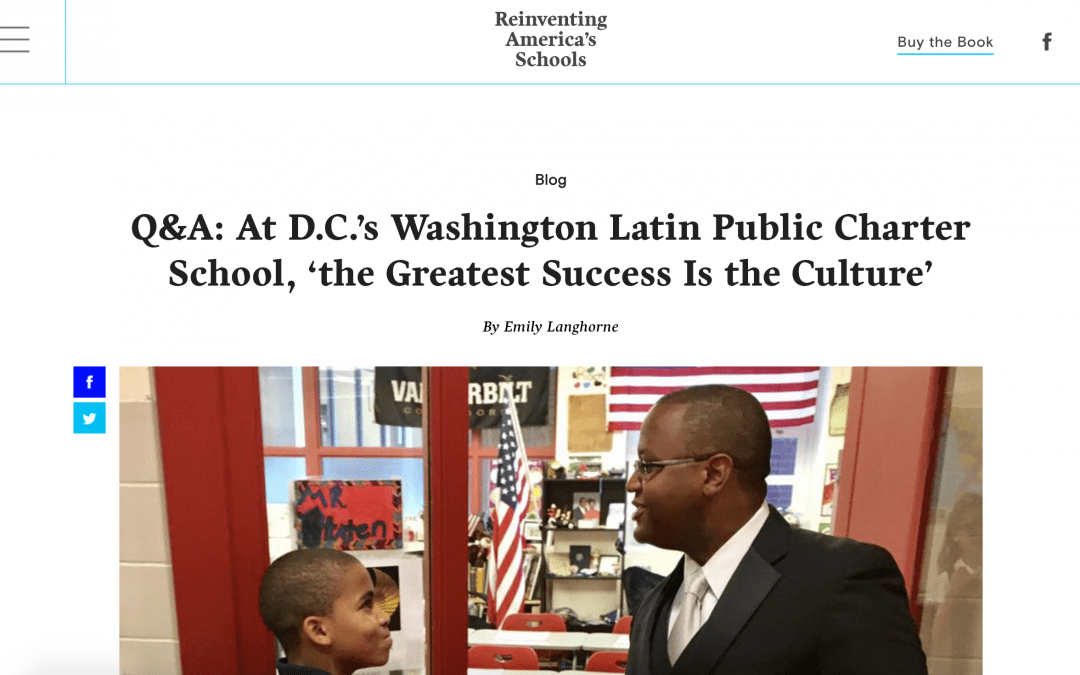 Q&A: At D.C.'s Washington Latin Public Charter School, 'the Greatest Success Is the Culture' By Emily Langhorne, Reinventing America's Schools Diana Smith, principal of Washington Latin Public Charter School in Washington, D.C., received a lot of press this summer...
read more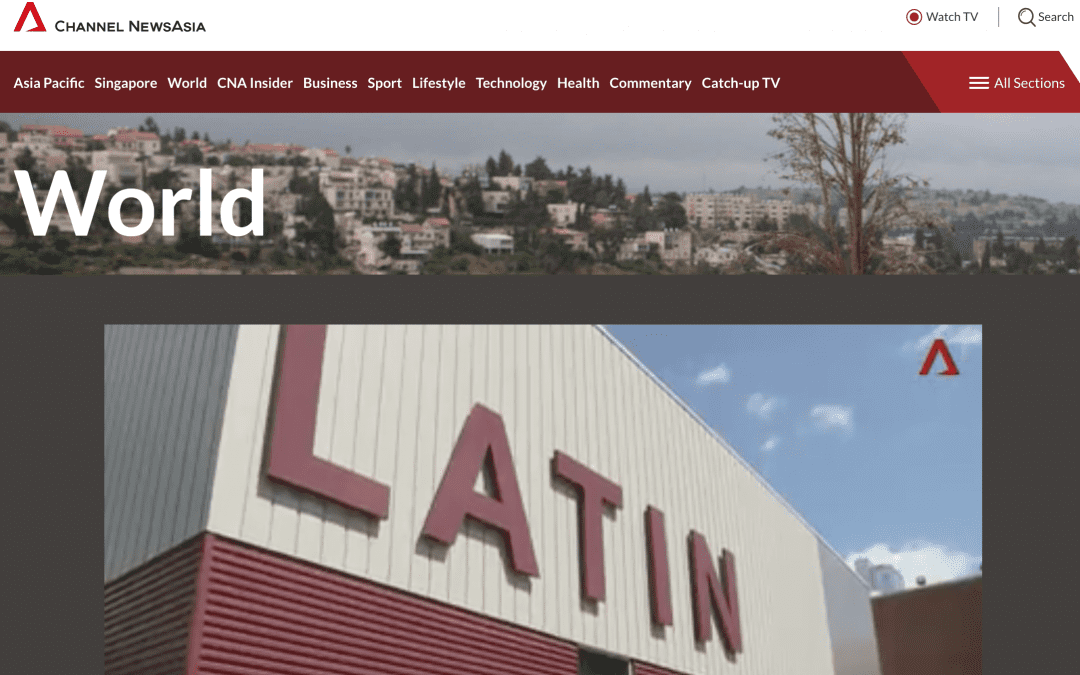 The dangers of smartphone addiction By Harry Horton, 14 Sep 2017, Channel NewsAsia Smartphones have revolutionised the way we live and have helped billions of people around the world stay in touch and become more productive. But recent studies suggest more than a...
read more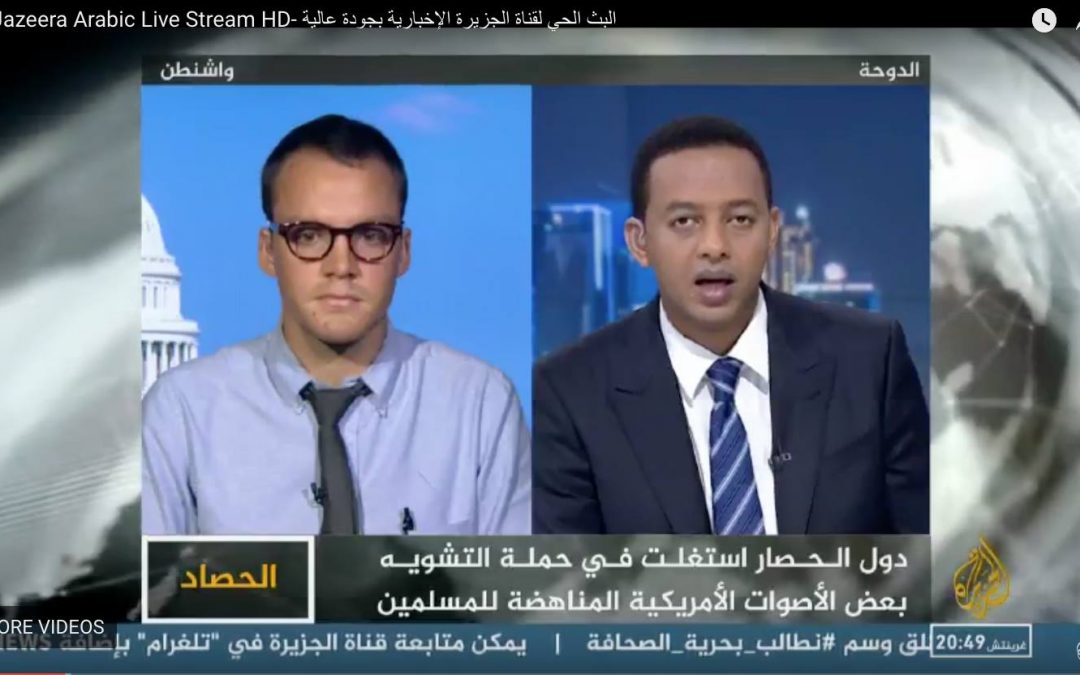 Upper school Arabic teacher Joe Hamd was interviewed on Al Jazeera Arabic in a live TV broadcast around the globe. He spoke about Qatar Foundation International and teaching Arabic in the United States. He had the chance to speak about the work that QFI does to...
read more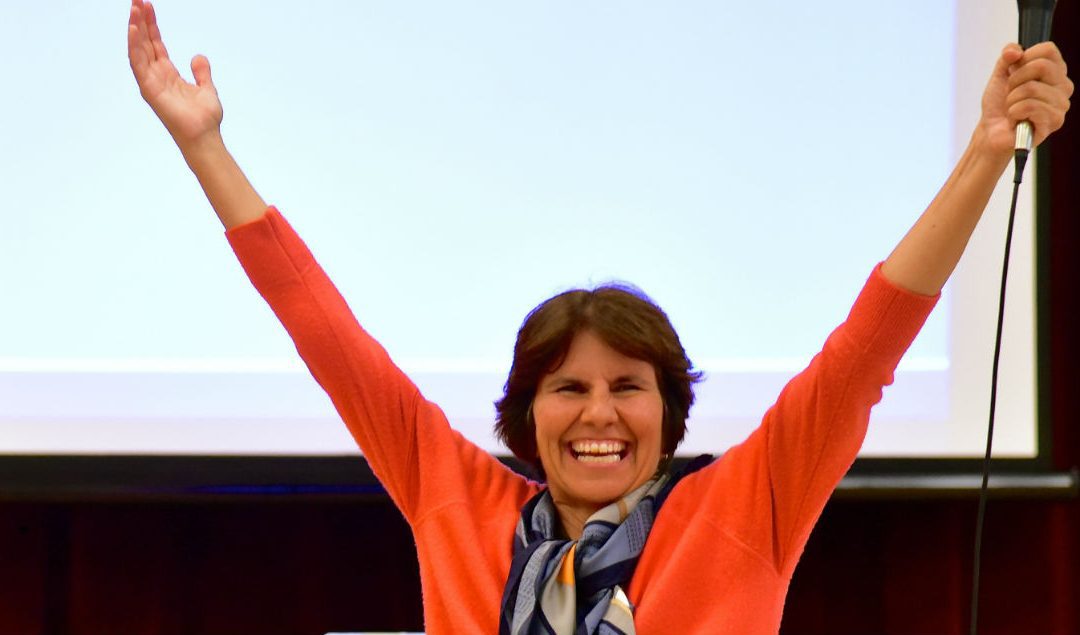 DC students get paid $100 for putting their phones away Evan Koslof, WUSA-9, August 30, 2017 WASHINGTON, DC (WUSA9) - A couple months ago, WUSA9 brought you the story of an unusual challenge at one D.C. school. The principal at the Washington Latin Public Charter...
read more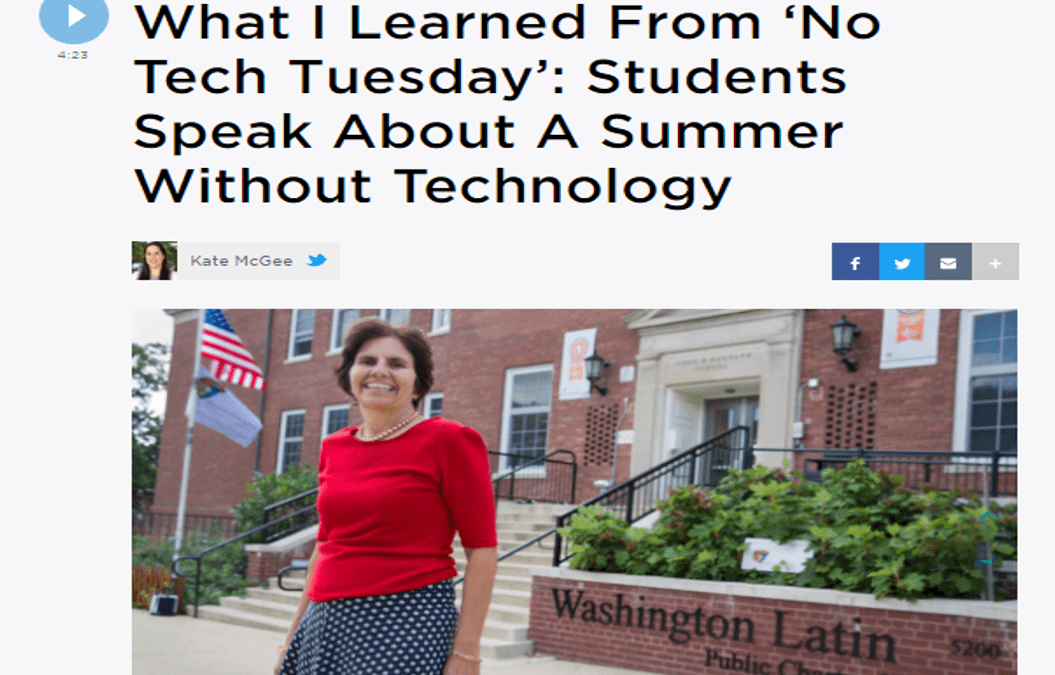 What I Learned From 'No Tech Tuesday': Students Speak About A Summer Without Technology By Kate McGee, August 29, 2017 Before students at Washington Latin Public Charter School in Northwest D.C. left for summer break, their principal announced an unusual summer...
read more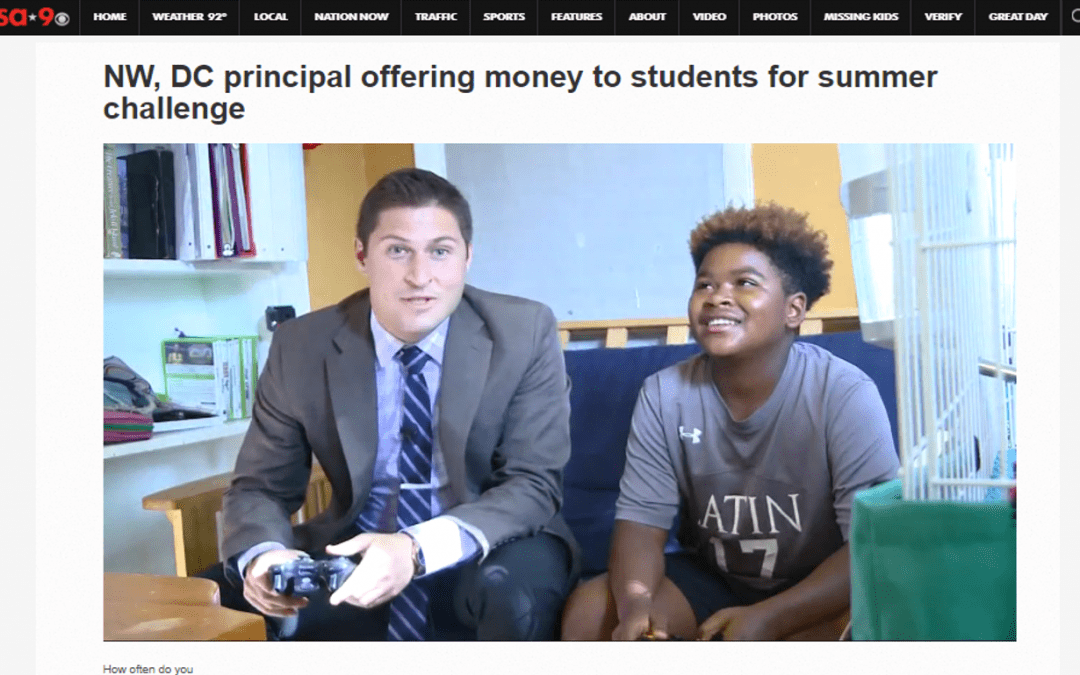 NW DC principal offering money to students for summer challenge Evan Koslof, June 20, 2017 See the McFagion family, including Kofi, explain why they are taking on the No-Tech Tuesday...
read more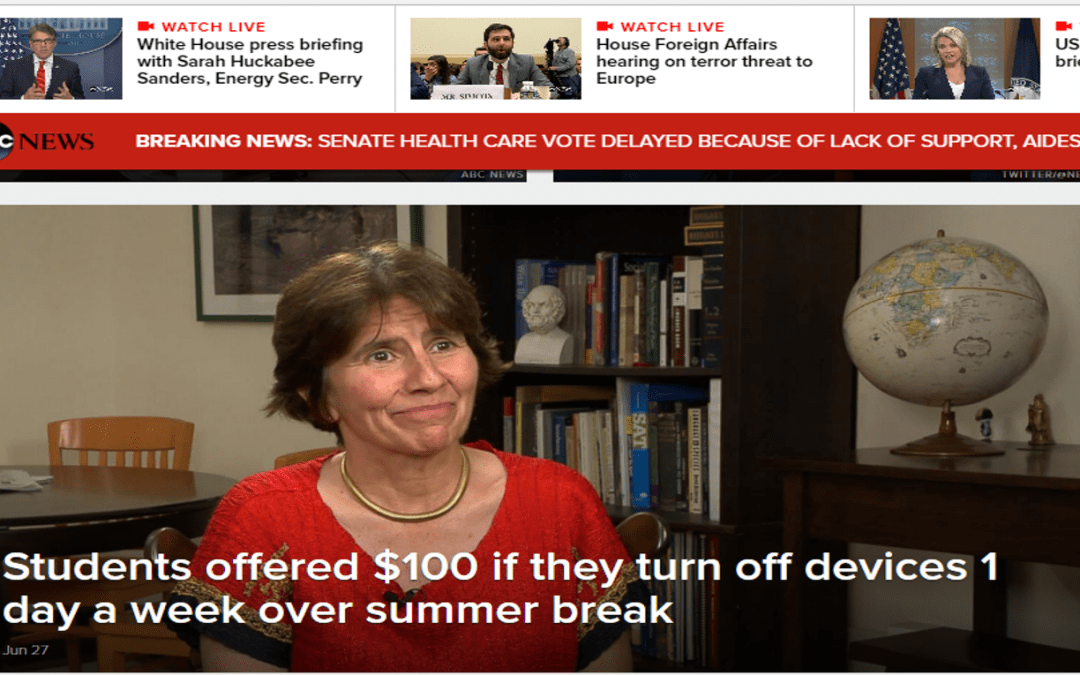 Principal offers $100 for students who turn off their electronics 1 day a week over summer break CATHERINE THORBECKE Good Morning America June 27, 2017 A school principal from Washington, D.C. is challenging her students to spend one day a week this summer without...
read more